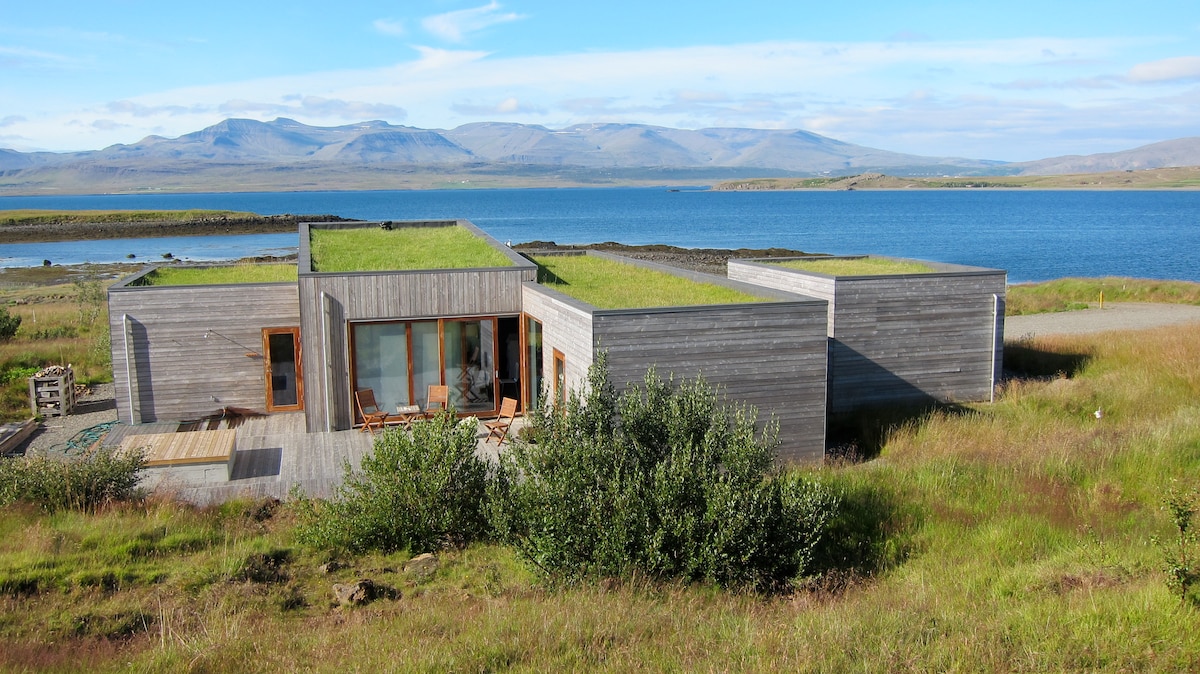 Volledig huis/appartement
5 gasten
3 slaapkamers
5 bedden
Over deze Ruimte
Bij Airbnb vind je unieke accommodaties bij mensen thuis, van huizen en appartementen tot boomhutten en iglo's. De advertentiegegevens hieronder leggen uit wat je in deze ruimte zult aantreffen. Als je vragen hebt, kun je rechtstreeks contact opnemen met de verhuurder.
---
Aantal personen: 5
Slaapkamers: 3
---
Voorzieningen
Keuken
Keuken voor de gasten om maaltijden te maken
Verwarming
Centrale verwarming of elektrische kachel in de advertentie
Wasmachine
In het gebouw, gratis of tegen een vergoeding
+ Meer
Keuken
Keuken
Keuken voor de gasten om maaltijden te maken
Internet
TV
Basisbehoeften
Basisbehoeften
Handdoeken, beddengoed, zeep en wc-papier
Verwarming
Verwarming
Centrale verwarming of elektrische kachel in de advertentie
Airconditioning
Wasmachine
Wasmachine
In het gebouw, gratis of tegen een vergoeding
Droger
Droger
In het gebouw, gratis of tegen een vergoeding
Gratis Parkeren op Terrein
Draadloos Internet
Draadloos Internet
Altijd toegang in deze ruimte
Kabel TV
Ontbijt
Ontbijt
Ontbijt wordt verzorgd.
Huisdieren Toegestaan
Familie/Kindvriendelijk
Geschikt voor Evenementen
Geschikt voor Evenementen
De woning is geschikt voor een bijeenkomst van 25 of meer deelnemers.
Roken Toegestaan
Toegankelijk voor rolstoelen
Toegankelijk voor rolstoelen
De woning is makkelijk bereikbaar. Gasten worden geacht jou op de hoogte te stellen van hun wensen.
Lift in Gebouw
Openhaard
Draadloze Intercom
Portier
Zwembad
Jacuzzi
Fitnessruimte
Fitnessruimte
Gratis, in het gebouw of dichtbij
Rookmelder
CO Detector
EHBO-doos
Veiligheidskaart
Veiligheidskaart
Maak een lijst van noodnummers, nooduitgangen en andere informatie
Blusapparaat
---
Extra personen:
Geen kosten
---
Beschrijving
We are offering our modern 150 sqm. house, our second home, built in 2010. The house is secluded, located by the seaside with spectacular views and scenery on all sides. The surroundings are very quiet and peaceful.
We are offering our modern 150 sqm. house, our second home, built in 2010. The house is secluded, located by the seaside with spectacular views and scenery on all sides. The surroundings are very quiet and peaceful.
The house has a bright, open living area with large windows overlooking ocean scenery to the mountains across the fjord.
- Three bedrooms (sleeps 5).
- Double bed.
- Double sofabed.
- Single bed.
- A mattress for a child.
- Walk-in closet.
- One bathroom with a shower.
- Large porch.
- Fully equipped kitchen.
- A washer.
- Flat screen.
- High-speed wifi.
Our home is located 50m from the beach and the birdlife is varied and unique. Eagles live in the area and are seen occasionally as they rest on a small island just off the shore. Seals are also frequent visitors. Wild berries in august.
During the winter the Northern Lights are seen very clearly in the right weather conditions.
We believe our house is a good choice to enjoy the icelandic nature and scenery e.g.
- The fjord itself, Hvalfjörður.
- Glymur, the highest waterfall in Iceland.
- Esjan, popular hiking area around Reykjavík.
- The golden circle; Þingvellir, Gullfoss, Geysir.
- Snæfellsnes peninsula and the its national park.
All in all a peaceful and secluded place to stay all year around and an ideal workplace for artists and authors.
- 90 km (1 1/2 our drive) from the KEF airport.
- 43 km (40 min drive) to downtown Reykjavik.
For guests who want to stay in Reykjavik at the beginning or at the end of their trip we can recommend good hosts and their cozy apartment, located close to the center.
+ Meer
---
Geen
Smoke Detector
Carbon Monoxide Detector
---
3 nachten minimum verblijf
Kristin and Magnus were there to welcome us to their beautiful home. They took time to show us around and make sure we had everything we needed. They advised us on what to see and do, and kept in touch during our stay to make sure all was ok.
The views are breathtaking, the bird life rich and diverse, and it was lovely coming back to such a comfortable home each day, usually to brilliant sunshine still streaming in at 11pm!
A very special place! We will never forget the time we spent there.
+ Meer
Kristin and Magnus's house is exactly as featured on the photos : classy, comfortable, finely decorated and well integrated in its environment. The view(s) is (are) absolutely stunning and dramatic anytime of the day. The location is just perfect : remote enough to take a deep breath into the wild but only 30 minutes away from Reykjavik. The Fjord itself is amazing and Kristin and Magnus are warm and friendly people with whom it is easy to get along with.
We highly recommend this place, our best so far experience on Airbnb.
+ Meer
Van Nimes, Frankrijk ·
april 2015
The Kristin and Magnus made as feel very welcome. The house is about 40 minutes north east of Reykjavik and it's an amazing house, full of light with big windows and an excellent view of the water and the mountains.
+ Meer
Van Princeton, New Jersey ·
maart 2015
We (four adults) had a wonderful three nights at Kristin's home and would absolutely stay there again if the opportunity arises. The home itself is amazing, with wonderful views and every amenity imaginable. We just planned day trips in the region (north and south), and loved returning in the late afternoon to cook dinner and lounge around the home. Kristin actively communicated with us regarding the house and the possibility of seeing the northern lights. Thanks again, Kristin!
+ Meer
Kristin and Magnus are the most wonderful people, clearly reflected by their gorgeous, creative, inspiring house. It was the perfect place from which to explore Southern Iceland, and to get away from the craziness of daily life to enjoy nature, friends, great food, and the Northern Lights. Great tips, great home, great hosts. Nothing bad to say!
+ Meer
Van Montreal, Canada ·
maart 2015
Beautiful home with fantastic views!!! We highly recommend it!!
We stayed at Kristen and Magnus' beautiful home on the Greenland Sea in March of 2015. The home is everything it presents itself to be and is both comfortable and a good value. We read the reviews of the aluminum factory being across the bay and were a little concerned. The home is facing north, northeast, and the factory is to the west, so you never even see the factory from the home. When you do, it is quiet and inconspicuous.
We were visiting during the worst storm in 9 years. It snowed, iced and rained every day. When we arrived (in a blizzard and Road 1 had just been reopened) Magnus was there waiting at the main road to help us find our way. As a very courteous gesture, Kristen kept us updated on the weather conditions in Iceland! We found this for our journeys across Iceland.
The homes heating system is so quiet, you never know it is on. The house was comfortably heat maintained. We had no to access to the thermostat, but it didn't prove to be a problem.
The bathrooms are fully updated and very nice. They even have towel heaters! The towels, however were hard and scratchy. (We Americans like our big, fluffy soft towels). The dryer was out of commission, so perhaps that was the reason. We lost the use of the stove top but Magnus came right over and remedied the situation.
We chose this home because our main reason for traveling to Iceland was to see the Northern Lights. Even though it stormed every day and the tours were not running, we managed to see the lights on 2 of the nights we were there.
The home is fully stocked with all of the things one might need. It was a diamond on our Iceland trip, Magnus and Kristen were always available and helpful in whatever we needed. We gave the home and them a "10" and would recommend anyone to stay there. We could not have asked for better lodging on our Iceland adventure. Thank you. Kristen and Mangus!! If you are ever in the United States, you have a home here in Magnet, Indiana.
Jeanie Gramelspacher-Wood
+ Meer
First off this house really does have a magnificent view. I will admit that based on a previous review, I was expecting to see an ugly factory out the window but, while you can see it if you're really looking for it off to the left, it is not easily visible so don't worry about that. The view is fantastic and so is the house.
Kristin was amazing: she waited for us with everything ready, showed us around the house, left us detailed directions and instructions about the area which were incredibly helpful, and she messaged us when there was a good chance of seeing the Northern lights. (we saw them! it was a lucky break and we were on the lookout thanks to Kristin) She was also incredibly thoughtful, writing down the websites where we can track Icelandic weather and sending us messages when the weather was about to change which we didn't realize was so important to be aware of in Iceland.
The house itself is a gem of modern architecture. Everything is built sustainably and it looks even better than in the pictures. It is warm and cozy and has a great kitchen should you choose to cook while there.
As the description says, this place is secluded. Google Maps will not take you there as the address is not yet on the map but Kristin's directions were really detailed and we found it easily. At the same time, it's really easy to get to many Icelandic attractions from here: 30 minutes to Reykjavik, 30 minutes to Thingvellir national park, about an hour and a half to Geysir and Gulfoss so you have the Western and Southern part of Iceland covered from here.
We had a really great stay here and Kristin was the nicest, kindest host - I cannot recommend this place enough!
+ Meer
Van Burke, Virginia ·
februari 2015
Over de Verhuurder, Kristin
We are Kristín, teacher, Magnús, tv-cameraman, and our 14 years old daughter, Jana Katrín. We live in Kjós, Iceland and like art, films, music, travelling and outdoor activity. We are neat and quiet and value comfort and silence. By rented out the house we get the chance to meet people from all over and we love to provide a good service to our visitors.
+ Meer
IJsland
Lid sinds oktober 2011
Responscijfers:
100%
(laatste 10 contacten)
Responstijd: binnen een dag
---
Vergelijkbare Advertenties