Chambre et terrasse individuelle dans la maison d'une artiste mosaïste, d'origine française, sur l'île paradisiaque de Ngor, à 2 mn du continent à 5mn de l'aéroport et 15 mn de Dakar . Vue imprenable sur l'océan . Cours de mosaïque possibles.
Chambre individuelle sur terrasse particulière avec une vue a couper le souffle sur les deux côtés de l'océan atlantique. Dans une maison d'artiste mosaïste reconnue au Sénégal et qui peut vous proposer un apprentissage de la mosaïque et de toutes ses techniques ( émail, pâte de verre...) la chambre, disposant d'un lit double peut être occupée par deux personnes . La douche est dans le jardin et vous disposez également de toilette dans le jardin. partage de la cuisine.
L'île de Ngor est un petit paradis méconnu et qui offre une douceur de vivre exceptionnelle ( électricité solaire, pas de voitures, multi-nationalités et présence de nombreux artistes, ballade pieds nus sur l'île, baigandes...)
Nous avons passé une agréable moment chez Arielle! L'accueil est vraiment agréable et les conseils d'Arielle toujours très utile! Nous recommandons vivement son logement. Si vous atterrissez à Dakar et que vous souhaitez être loin de l'agitation et la solution, l'ile de Ngor sera parfaite pour vous! Pas de voiture! super resto... Petit plus : LA décoration est vraiment superbe et Arielle apporte sans cesse de petite amélioration.
Thomas
2016-03-26T00:00:00Z
Nous n'aurions pas pu trouver chambre plus idyllique sur l'île de n'gor. Vue directe sur la mer, de magnifiques mosaïques réalisées par Arielle elle-même. Idéal pour se reposer au son des vagues. Arielle nous a très très bien accueillies, nous a parlé de son travail et nous recommandons vivement cet endroit paisible.
EllenSofie
2016-04-21T00:00:00Z
The place is amazing, it is an artwork. We enjoyed the sound of the waves and the sights and, of course, the house... We spent only few minutes with Arielle. Next time I hope to have time to learn about the mosaic art.
Andrea
2015-09-25T00:00:00Z
Une maison réalisée par une artiste de talent, et cette vue imprenable sur l'horizon, c'est la plus belle chambre de Ngor, une chambre de paradis! Merci Arielle pour cet accueil formidable aussi! A très vite!
Christelle
2015-01-30T00:00:00Z
We really enjoyed staying at Arielle's place. The island was nice and quiet and easy to reach. The room was as shown in the pictures and the view from the room and the roof terrace was amazing. Arielle was a perfect host and we really felt like home there. If we visit Dakar again we will definitely stay at Arielle's!
Jonne
2016-02-09T00:00:00Z
Ngor really is a little paradise within Dakar and Arielle's place is the perfect home from home if you don't mind forgoing a few creature comforts. Highly recommended!
christopher
2016-03-02T00:00:00Z
Une véritable chambre idyllique, ou règne une atmosphère très relaxante, se laisser bercer par le son des vagues et seulement par ce son la..Et que dire de l'hôte Arielle, véritable artiste qui de part de son objectivité naturelle et son franc parler sera nous aiguillé tout au long du séjour..les animaux plein d'amour et de câlin..tellement d'autre choses que positives qui ne peuvent être comprendre et ressenti que si l'on n'y (URL HIDDEN) recommande vraiment!!
Samy
2016-08-06T00:00:00Z
We've spend a lovely night at Arielles place. I've seldom seen such a beautiful house! The room on top of the roofterrace with the view over the atlantic ocean... what do you want more? :) I will defenitely come back!! Thanks so much!
Helena
2016-03-16T00:00:00Z
Kamertype
Privé Kamer
---
Type woning
Huis
---
Geschikt voor
2
---
Slaapkamers
île de Ngor, Dakar, Senegal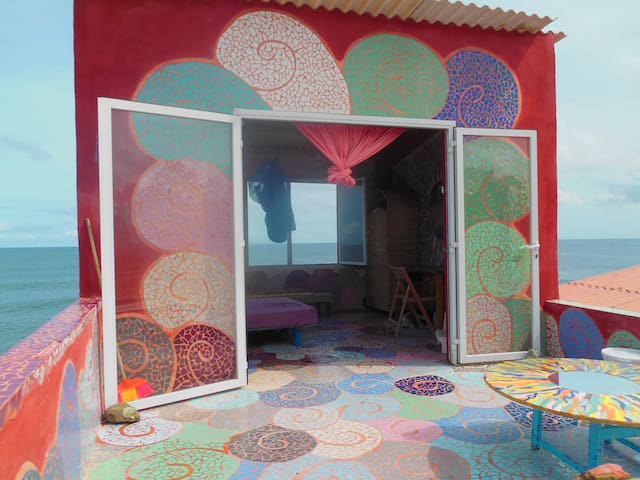 Your studio in the DRC (bedroom, living room, kitchen) + outdoor space shaded, the Mamelles. (A second room is available depending on the period for a third guest). A 5 min walk from the beach, welcome to you !!
Yard / garden offers a relaxing space to very appreciable calm. Your living room and kitchen overlook the courtyard: the courtyard is common but we use just because we have the roof terrace. The room is perfect for a couple, with a desk, a large wardrobe / closet, a private bathroom available. If you have a child under 3 years, it makes you available a cot. The living room in front of the room is just for you, but attention, there is a through-room, we go there to access the court or WC. You have your own bathroom in the room (with hot water!). Upstairs is our family space. I live with my 2 children sleeping at home two days a week. We will do everything to put you at ease, respecting your privacy, and guiding you if you wish to Dakar tips!
A quiet area 5 min WALK from Mamelles beach! And 10 min drive from the airport and the vibrant out (Ngor / Almadies), or the most popular area of Ouakam for its market
Thanks Isabelle and Mao, you were both very helpful during my stay in Dakar. Good luck for the future. James.
James
2016-01-08T00:00:00Z
Nous avons beaucoup aimé nos trois semaines chez Isabelle et Mao. Durant leur absence, Moussa nous a accueilli chaleureusement et il a répondu à toutes nos questions. Il a été très attentif. Quand il y a eu un petit problème avec les toilettes, il a appelé un plombier qui est venu le même jour pour le réparer. Nous étions sur le premier étage, et on avait notre propre cuisine, deux salles de bains, salon, et chambre. La salle à manger et cuisine avaient tout ce qui était nécessaire pour cuisinier : un fourneau, micro-onde, chauffe-eau, cuisinière en gaz, frigo, etc. Dans la chambre, le lit a été très confortable avec une bonne moustiquaire. Il y avait une femme de ménage qui venait deux fois par semaine, et nous avons eu accès à la machine à laver pour nos habilles. La maison est juste à quelques minutes de l'arrêt du bus, et on a pris les bus souvent pour aller et venir. Isabelle a répondu rapidement à toutes nos demandes et questions avant et après notre séjour. Elle nous a conseillé là où nous pouvons nous rendre pour nous amuser. Durant les trois semaines, Isabelle s'est informée de notre situation hebdomadaire pour s'assurer que nos vacances se passaient bien. On vous conseille de bien vouloir réserver pour vos vacances !
Allyson
2015-08-08T00:00:00Z
This place is great for a stay in Dakar. There is a home music studio inside the house and Mao let me record some voices in it! He was helpful and very relaxed during the whole stay. Definitely recommend!
Maxime
2017-03-12T00:00:00Z
Quartier très agréable, vous serais très bien accueilli par vos hôtes. Nous vous conseillons cette location.
philippe
2015-10-04T00:00:00Z
Appartement indépendant, spacieux et très bien situé, Mao est un hôte très accueillant
Lisa
2016-03-08T00:00:00Z
excelent place to stay!
Patrice
2017-01-25T00:00:00Z
Comme à la maison... on s'y sent chez soi, en toute simplicité.
Yousstelle
2017-01-22T00:00:00Z
Idéal pour un pied à terre à Dakar. Pour un court ou un long séjour. Le logement est très fonctionnel et confortable. Le quartier est très bien desservi, idéalement situé près de la plage, restos et toutes commodités. Mao est une très chouette personne, tout ça fait qu' on s'y sent bien. Je reviendrai avec beaucoup de plaisir
sophie
2017-02-12T00:00:00Z
Kamertype
Gehele woning/appartement
---
Type woning
Huis
---
Geschikt voor
2
---
Slaapkamers
Dakar, Dakar, Senegal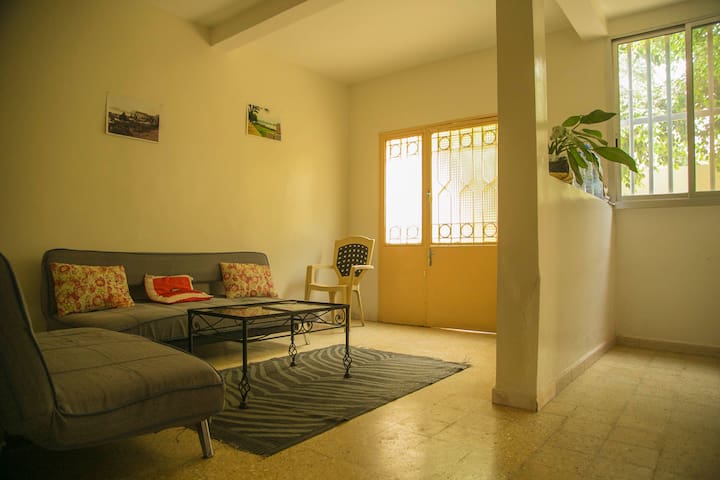 A 5min à pied de la plage des Mamelles, du phare ou du monument de la renaissance, proche des Almadies ou à 10min de l'aéroport, vous apprécierez notre logement pour sa situation mais aussi pour son côté paisible et sa luminosité dans un quartier cosmopolite et métissé. Notre logement est parfait pour les couples, entre ami-e-s, en famille ou en voyage d'affaires. La chambre est équipée d'une moustiquaire et d'un ventilateur. Les WC et douche internes sont à l'extérieur de la chambre.
Couple franco-togolais installé au Sénégal propose une belle chambre décorée de wax dans un cadre idyllique. La maison est grande et vous pouvez profiter des espaces extérieurs et du séjour pour vous relaxer, travailler, prendre l'apéritif ou les 3 ! Découvrez une autre chambre à louer en cliquant sur notre profil. Le thé ou café est compris mais nous proposons des petits-déjeuners complets en supplément et nous pouvons nous arranger pour partager nos repas.
Notre maisonnette, située dans un quartier tranquille, très cosmopolite, a un charme fou et le spot à proximité est bien évidemment la plage des Mamelles. Il est agréable de marcher vers le phare et de s'arrêter contempler cette colossale statue qu'est le monument de la renaissance africaine.
Kamertype
Privé Kamer
---
Type woning
Huis
---
Geschikt voor
2
---
Slaapkamers
Dakar, Dakar Region, Senegal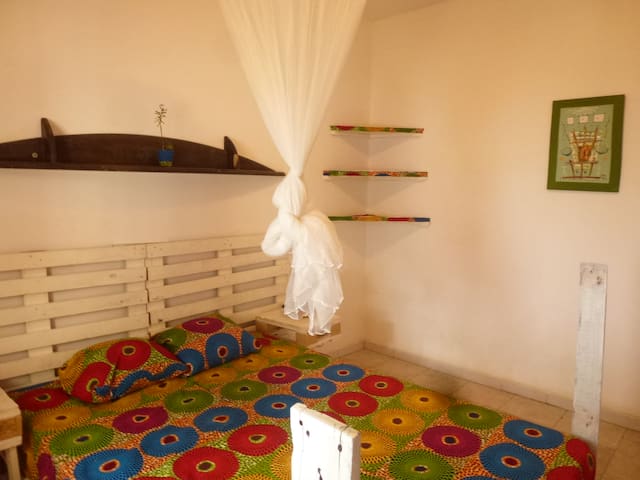 Loue ch. ds bcp charming house; AC., av garden fruit trees, quiet semi-residential district. usable kitchen. Wireless. 15 'CV. Close to beaches. nearby mosque. Domestic cats garden. Hot water. WC shower ens. Few cuts.
Welcome to all of you without ANY discrimination. At home, all persons are considered as free and equal in dignity and rights, whatever their beliefs, customs, religions, sexual orientations, their tastes, their lifestyle, etc.
relatively quiet, semi-residential and popular at a time. Very alive. Very typical of Dakar.
Our host was so great. We called him during our travels and he even talked to the cab driver on the phone to get us to his place. We were incredibly satisfied and would love to book with him again in the future.
Katrina
2016-09-22T00:00:00Z
Super logement, mignon... On se sent chez soi! J'ai été bien accueillie même en arrivant plus tard que prévu. J'ai adoré le petit jardin...
Jacquie
2015-11-11T00:00:00Z
We had a wonderful stay with Renaud in his spacious, clean, cosy and well-located apartment. Renaud himself was a fantastic host who welcomed us warmly and made us feel right at home. Recommended!
David
2016-09-17T00:00:00Z
Very nice room in clean apartment in Dakar. The Ouakam area is an ideal place to be based as it is calmer than the hectic city center but still everything in the city is reachable with a short taxi ride. The bed has a good mosquito net, the wifi is fast and working well and as a bonus the Apartment has a nice garden. On top of that Renaud is a great host. He was not there during my stay but made sure someone was there to meet me when i arrived late at night and that different options for breakfast were available. You might be woken up by the mosque close to the house sometimes. But it is not a big problem and adds to the experience. I can definitely recommend this place.
Hampus
2015-12-31T00:00:00Z
Renaud's place was clean, friendly, and he was kind enough to provide breakfast and general advice on Dakar in general. I really enjoyed my time here and would recommend staying with him.
Shawn
2015-02-02T00:00:00Z
Renaud nos ha hecho sentir como en casa, la recepción fue muy buena y las indicaciones hasta llegar también. Volveré sin pensarlo cada vez que vuelva a Dakar si tiene disponibilidad. El barrio es tranquilo y deja salir por la noche. La limpieza de la casa perfecta y la conexión wifi funciona genial. Muy tranquila, lo que se necesita para descansar. Un placer Renaud!
Lorena
2014-12-07T00:00:00Z
J'ai passée un très bon séjour chez Renaud, la maison est très propre, calme et tout le monde est gentil, le lieu est exceptionell avec un très joli jardin. Le contact avec Renaud etait toujours trop facile et je m'ai sentie bienvenue à sa maison. Merci pour tout et à très bientôt; j'aimerai revenir au mois d'octobre...
Tanja
2016-03-10T00:00:00Z
Très bon accueil à une heure (très) tardive.
Dominique
2016-02-10T00:00:00Z
Kamertype
Privé Kamer
---
Type woning
Huis
---
Geschikt voor
2
---
Slaapkamers
Dakar, Dakar, Senegal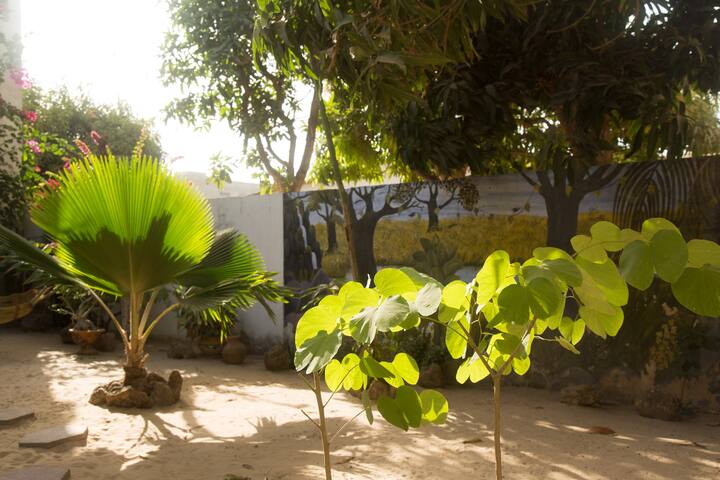 Accueil personnalisé à l'aéroport de Dakar. Les hôtes, Mme Marie-Louise et son époux Dr Benoit, médecin spécialisé en hygiène et Ancien Conseiller Médical de l'Organisation Mondiale de la Santé (OMS), tous les deux belges, habitent à quelques minutes à pieds du Château de Sable, qui abrite cet appartement. Le Château de Sable, est situé au bout d'une IMPASSE (donc, pas de circulation de voitures) paisible du quartier Baobab, en face d'un petit jardin public, une oasis de calme et d'air pur.
L'appartement comporte 3 chambres à coucher, 1 salon, 1 cuisine et 2 salles d'eau). Il se trouve au rez-de-chaussée, entouré de verdure. ATTENTION, pour voir la totalité de la rubrique "Description", CLIQUEZ sur "+ Plus " (écrit en couleur verte) ci-dessous: REMARQUES CONCERNANT LA RUBRIQUE "Equipements": * CLIMATISATION: deux chambres sont munies d'une climatisation "rouge" (conditionnement d'air) ET de climatisation "verte" (ventilateurs). Les autre pièces (3ième chambre, salon, cuisine et salles d'eau) sont munies de climatisation "verte" (ventilateurs). En cas de COUPURE d'électricité, les 7 fenêtres de l'appartement (si largement ouvertes) permettent une bonne ventilation naturelle. Parfois il est nécessaire de faire tourner aussi un ou plusieurs ventilateurs à basse consommation actionnés par énergie solaire. * Produits de base: - serviette de bain ( 1 par locataire) + taies d'oreiller + draps sont fournis et remplacés une fois par semaine - savon de toilette: à son arrivée, le locataire trouve dans chaque salle d'eau un petit pain de savon de toilette. Pour la suite de son séjour, c'est le locataire qui achètera le savon de son choix. - savon de vaisselle: c'est le locataire qui l'achète - papier de toilette: à son arrivée, le locataire trouve un rouleau de papier de toilette. Ensuite, c'est le locataire qui achètera le papier de toilette de son choix. * Machine à laver/ sèche linge: l'appartement n'est pas muni de ces appareils, mais un service de lavage/séchage/repassage est prévu. C'est un service de très bonne qualité et à un bon prix.
* Adres van de Villa "Castle of Sand": District of Mermoz Heilig Hart, wijk Sicap Baobab Biyar Street, No. 880 * Landmark: Restaurant Thiof. Vanuit het restaurant Thiof, kleine borden hoe bereikt de Biyar Straat en Biyar Straat # 880. GPS-coördinaten van Le Château de Sable: (PHONE NUMBER HIDDEN) * HET GEBIED BAOBAB is een multiculturele wijk, multi-geloof, rustig en gastvrij. Lopen te voet in de buurt is leuk en niet gevaarlijk. Baobab in de buurt, hebben mensen de gewoonte van begroeting gehouden. Zo geven wij het volgende advies: als je loopt in de Biyar Street, aarzel dan niet om te zeggen "Hello!" of "Asalaam Malekum" voor bewoners die staan of zitten in de voorkant van hun huis. Het verwarmt het hart, en hij of zij zal niet nalaten om u te beantwoorden met plezier "Malekum Salaam". Vanaf dat moment ben je niet langer een vreemdeling, maar een van hen! Als je gaat voor de eerste keer, te voet, het kasteel van zand, is het zeer waarschijnlijk dat de eerste persoon die je te begroeten is de heer Ndiaye, de timmerman (zijn studio is op de stoep voor zijn huis!), Altijd vrolijk en altijd klaar om uw vragen te beantwoorden! * Binnen 10 minuten lopen, zijn er twee supermarkten (Casino Stad Dia //) en een aantal banken (CFA terugtrekking met de kaart), in het bijzonder op de Avenue Bourguiba. * De zandkasteel is rondom een prachtige tuin van 2000m² populair en goed onderhouden door de lokale bewoners * Tijdens uw wandelingen in de buurt vindt u ook een bezoek brengen aan de Eglise Saint Pierre MOOIE; de gigantische baobab en L'Ecole Sainte Bernadette (je zult zien hoe de leerlingen hun handen wassen Canacla: zonder verspilling van water) (proberen om de omtrek te meten!) * RESTAURANT de "thiof" ligt op 5 minuten lopen. Het decor is mooi en erg goed eten. Fish "thiof" Gestoofde is de specialiteit. Prijs: 10.000 CFA-frank gemiddeld. GESLOTEN dinsdag. Als je niet van de liedjes van de griot (het is mooi, maar vaak te luidruchtig), vermijd de donderdag en zaterdag. Vaak is de maaltijd is (te) genereus: breng een plastic zak om het deel van het voedsel dat op uw bord zal blijven aan het eind van de maaltijd te zetten. Houd dit goed eten in de koelkast om de volgende dag te eten! * Andere restaurants in de buurt: Taste of Asia; oase * Vergeet niet te vermelden dat er, naast het Château de Sable, een kleermaker uitstekend! Veel van onze huurders terug naar huis met een koffer vol kleren door hem! * HET GEBIED IS DICHTBIJ OCEAN: 20 minuten lopen is genoeg om de 'Bay of Mermoz "Een geweldige plek aan de rand van de oceaan, waar u kunt liggen op het zand te bereiken (dat is zeer schoon!) zonnebaden of zwemmen in het water van de oceaan, omdat het water is zeer schoon (ongelooflijk, maar waar!). Gelukkig is de plaats weinig bekend door toeristen. Goede beveiliging: geen aanwezigheid van bedelaars en zakkenrollers. Onszelf gaan we regelmatig. Deze wandeling richting de oceaan kunt u ook leiden tot het commerciële centrum PLAZA SEA, waar u kunt, onder andere, krijgen een SIM-kaart voor uw mobiele telefoon.
Het verblijf in Le chateau de sable heeft ons verblijf in Dakar enorm veraangenaamd. Van tevoren heeft Dr Benoit ons uitgebreid voorbereid op het verblijf en de route er naartoe. De woning is van alle gemakken voorzien: drie ruime slaapkamers, de bedden voorzien van klamboes, gefilterd water, ventilatoren. Ook de buurt is kalm en veilig. De binnentuin is een klein paradijs.
Gabrielle
2016-07-09T00:00:00Z
Je viens régulièrement sur Dakar, j'ai essayé plusieurs logement mais maintenant je reviens toujours ici ! On se sent bien dans le logement, c'est propre, bien équipé, pratique, le quartier est calme, le prix trés correct !
christophe
2015-11-21T00:00:00Z
Nous avons passé un très bon séjour au château de sable. L'appartement est très bien équipé et entretenu. Le quartier est très convivial. Nos hôtes Dr Benoît et Mme Marie Louise sont extrêmement aimables, serviables et attentionnés. Nous n'hésiterons pas à y rester de nouveau. Un grand merci
Ali
2015-03-29T00:00:00Z
We had a wonderful stay at Château de Sable. Dr Benoit welcomed us so warmly and the château is roomy, comfortable and charming, especially Madame Marie-Louise's mosaic back yard and rooftop. The neighbourhood, Boabab is really centrally located and peaceful. Would definitely book the apartment again.
Zanele
2015-06-29T00:00:00Z
I stayed here with my aunt, uncle, and cousin when they visited me in Dakar. Baobab is a quiet, safe, and friendly neighborhood, but you don't even have to leave to enjoy the outside world-the gardens and terraces are lovely! The apartment is equipped with everything you need and is comfortable and clean. Boubacar is kind and helpful, and Dr Benoit's charm is overflowing. He allowed us to stay later in the day since the flight was leaving in the evening so we didn't have to cart luggage around Dakar. I'll be returning with my father!
Annie
2016-02-27T00:00:00Z
Tout d'abord, je tiens à remercier très sincèrement la personne de l'équipe AirBnB avec laquelle je me suis entretenue quant à mon problème. Grâce à son professionnalisme, son sérieux et son soutien, mon problème a pu être réglé en deux heures de temps. J'ai même obtenu un dédommagement pour les désagréments subis. En ce qui concerne le château de sable, il s'agit effectivement d'un endroit calme et verdoyant. Quant à l'annonce, celle-ci devrait être revue et corrigée afin que de tels problèmes ne se reproduisent plus : 1. Personnellement (et je peux accepter que ceci ne concerne que moi), je déteste les rats et en ai une phobie réelle, une peur panique. Une fois 19h, il est impossible de sortir de l'appartement sans croiser un ou une colonie de rats. Ce problème est bien connu de l'hôte et de son personnel, et ce depuis plusieurs mois. Toutefois, malgré mes plaintes à répétition, l'hôte n'a consenti à tenter de les éradiquer que lorsque quelqu'un les a filmé (vidéo envoyée auprès de AirBnB ainsi que toutes les conversations relatives à ce sujet). Ceci est d'autant plus choquant, pour moi, qu'il s'agit d'un Européen ex MEDECIN HYGIENISTE à l'OMS et qui devrait donc savoir que les rats sont un des plus grands vecteurs de maladie. 2. L'annonce indique qu'une caution de 30 euros est demandée pour les clés. Moi, je ne sais pour quelle raison, j'ai dû en payer 50 (preuve également envoyée à AirBnB). Ceci est étonnant car le règlement AirBnB stipule clairement qu'aucune transaction financière ne peut avoir lieu entre l'hôte et le client. 3. L'écologie, selon le Dr. Benoit, s'arrête au Canacla, c'est d'ailleurs ce qui est clairement repris dans son annonce : « une maison écologique sans canacla n'est pas une maison écologique. ». Par contre, pour une clientèle occidentale, l'écologie prévoit de remplacer les vieux téléviseurs par de plus modernes consommant moins d'énergie. Il en est de même pour le frigo, qui n'est pas conforme aux normes écologiques occidentales (clientèle exclusivement occidentale). C'est d'ailleurs pour cette raison, je suppose, que l'électricité n'est pas non plus comprise dans le prix. Quant aux panneaux solaires, ceux ci ne prennent le relais des coupures d'électricité que lorsqu'ils le veulent bien et à condition d'enlever la prise du frigo. Autant dire qu'après une coupure de courant de 2 jours et compte tenu de la chaleur, vous pouvez jeter tout le contenu de votre frigo à la poubelle. J'espère de tout coeur que ce commentaire servira à d'autres clients mais surtout au Dr, qui j'en suis sûre, tiendra compte de toutes ces remarques pour rectifier son annonce et améliorer la salubrité de ce bel endroit.
Muriel
2015-12-09T00:00:00Z
We had a fantastic experience at Chateau de Sable in the Baobob area! Monsieur Benoit greeted us at the gate and gave us an extensive tour of the apartment and the facilities. The apartment was bigger than we expected and met every need: perfectly adequate bedrooms, kitchen with supplies, a large living and dining area, and two small bathrooms. Along with all that are many outdoor spaces to enjoy within the walls of the property, including second and third floor patios. The neighborhood feels very safe. Each night we walked back from late dinners and there were still many people walking the area. The description of the apartment is very accurate (and extensive)! Monsieur Benoit supplements this when you meet him. He is obviously very proud of the apartment and likes to show you around. Be aware...this is not The Hotel Blu. It is much better in its size, location, and value. You can walk 200 meters to Restaurant Thiof and grab a taxi or walk to many restaurants. We may not ever visit Dakar again but if we did we would have no hesitation re-booking Chateau de Sable.
ADRIAN
2016-03-24T00:00:00Z
Benoit and Marie-Louise are lovely hosts. Benoit helped arrange a taxi pick-up at the airport, was at the door when I arrived, and greeted me with warmth and enthusiasm. They are fabulous hosts. The apartment is superb. This is a perfect spacious, light, breezy, apartment in an excellent location. I know Dakar very well. This is really the ideal place to stay for access to the whole city and lots of great dining areas. Great for tourists or for researchers like me! You will not be disappointed!
Jesse
2016-01-08T00:00:00Z
Kamertype
Gehele woning/appartement
---
Type woning
Huis
---
Geschikt voor
5
---
Slaapkamers
Sacré Coeur- Mermoz, Dakar, Senegal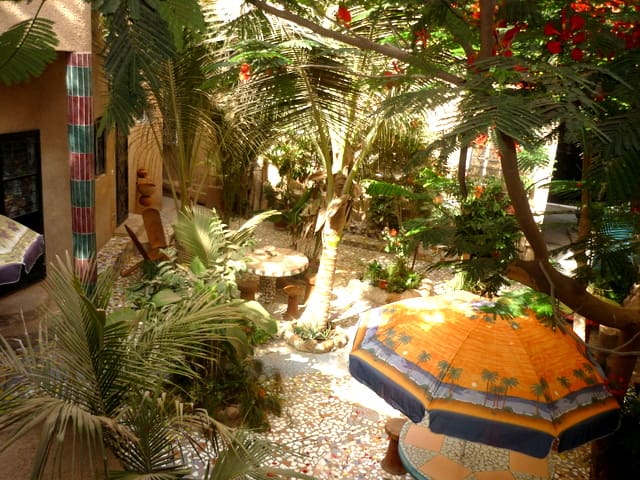 Chambre avec salle de bain à côté, dans une belle maison située quartier Mamelles à Dakar. Joli quartier résidentiel, sympa et bien fréquenté. Nombreux commerces (pharmacies, alimentations…), bonne desserte de transports en commun et près de l'océan.
Maison sympa dans un environnement calme
Le quartier se situe entre le quartier chic des Almadies et le quartier plus populaire de Ouakam. C'est un joli quartier résidentiel, sympa et bien fréquenté, près de l'océan. Il y a de nombreux commerces (pharmacie, alimentations…) et une bonne desserte en transport en commun.
This was a wonderful place to stay. Ndeye is very kind and accommodating, and the house has everything one needs. The neighborhood is both safe and interesting, a good mix of different kinds of people, a school nearby that helps one feel connected to the rhythms of the city and a restaurant close by for when it's not possible to cook. It felt like I was able to get a real sense of how people live, but I also didn't feel like I stood out too much, as there are plenty of foreigners around. I don't speak any French, but we still figured out everything we needed to just fine!
Jess
2016-06-04T00:00:00Z
I stayed a week at Ndeye's house in Mamelles. Her place is spacious, comfortable and beautifully decorated. She even accommodated me when I arrived a day earlier than expected. Thanks!
Nile
2016-07-09T00:00:00Z
Quartier typique de l'Afrique sub-saharienne, sans surprise. Accès facile grâce au plan envoyé par N'deye qui est disponible et très sympathique.
Thierry
2016-12-14T00:00:00Z
J'ai passé un séjour très agréable chez Ndeye. Elle m'a accueilli les bras ouverts et est restée très disponible durant tout mon séjour. La chambre était très confortable. Encore merci pour l'accueil Ndeye.
Nicolas
2016-04-02T00:00:00Z
C était très agréable. Cuisine à dispo. Chambre avec clé. Juste pour trouver bien chercher et le numéro de la porte un peu caché sous une branche d arbre. Hôte très gentille et zen. Sua
Sua
2016-11-06T00:00:00Z
I don't speak French, she doesn't speak English. We, however, didn't have difficult to communication. When i asked about room before booking, her friend answered me real-time. In my stay, we've communicated by (SENSITIVE CONTENTS HIDDEN) translate! Haha The room is exactly with pics, my room did'nt have air conditioner, but have fan. The facilities are basic. The maid cleaned my room everyday, and Ndeye invited me to dinner, it was great. Ndeye is nice and tried to help me everytime, thanks a lot. The location is middle of the residence area, sandy load. You have to take bus or taxi to go downtown, more than 20 mins by bus.
Nayeong
2016-10-24T00:00:00Z
The Auberge was very conveniently located—just a short walk away from the restaurants and bars of Les Almadies and the African Renaissance Monument (and the awesome nearby Korean restaurant). Ndeye was very welcoming and provided our group with privacy and discretion throughout the stay. The rooms were clean and very good value for the price. I will say that the mattress was extremely thin so it wasn't an overly comfortable sleep. Some confusion also ensued over differences between her regular prices and those posted on airbnb. However, overall it was a pleasant stay.
Dion
2016-03-18T00:00:00Z
description du logement correspond bien à la (URL HIDDEN) maison est grand, aérée, claire , très propre, la chambre est spacieuse, le lit confortable.
jean noel
2016-05-06T00:00:00Z
Kamertype
Privé Kamer
---
Type woning
Huis
---
Geschikt voor
2
---
Slaapkamers
Dakar, Sénégal, Senegal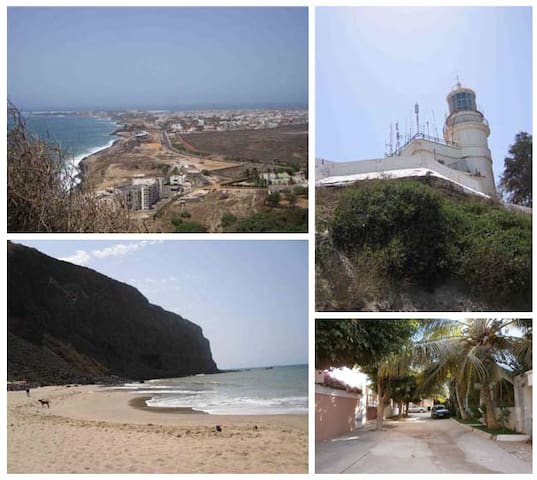 villa sur parc arboré très sécurisé,non loin du lac rose à 30 mn deux très grandes chambres climatisées terrain de 3000 m2 arboré avec piscine de 11X5 m et portail électrique cuisine équipée : gazinière,grille pain,barbecue,frigo,machine a café...
maison bénéficiant d une intimité exceptionnelle , grand espace ,hermétique et permet aux enfants et animaux de balader dans le parc sans risque;dans le parc une trentaine de tortues sulcata (espèces protégées de 80 kg)en semi liberté.
village typiquement sénégalais avec maisons en dur et cases. ambiance de quiétude et paisible. de bonnes rencontres en perspective . village de noflaye ,jouxtant le parc des tortues sur place petites échoppes et épicerie pour denrées de première necessités lac rose a 30 mn en voiture,kayar port de pèche avec ses milliers de pirogue a 35mn, rufique ville coloniale a 15 mn. compter 30mn de l aéroport a la villa par autoroute. AUCUN bruit ou nuisance sonore émanant de la voie de circulation. EXCELLENT restaurant a rufisque :L auberge de l Oustal chez Monique et jean Alain accueil juste très convivial. dibiterie avec livraison à domicile en face de la villa qui fait de très bonne grillade agneau et poulet à la demande.
Villa très agréable, la piscine est très propre. je recommande cette location. l'accueil a été parfait, Merci Papis.
Edgar
2015-12-15T00:00:00Z
The host canceled this reservation 3 days before arrival. This is an automated posting.
New
2015-12-14T00:00:00Z
We had a great time at Samir's,the place is big enough and has everything we needed as per description.I can fully recommend it!
Dita
2016-12-16T00:00:00Z
Aucune mauvaise surprise, tout ce qui était prévu était conforme. Configuration idéale pour moi, accueil, entretien et contacts parfaits sur place, relation idéale avec Samir, que du bon !!! je vais sûrement revenir. Merci encore Philippe
Philippe
2016-02-03T00:00:00Z
The haven of peace was very enjoyable. It was very clean and maintained. It offers a lot of peace and privacy. Papis, the driver was very friendly and Paul, the security guard was exceptionally helpful and attentive.
MICHELE
2015-11-02T00:00:00Z
Pas mal mais quelques améliorations à apporter pour que cela soit super
rene
2017-02-16T00:00:00Z
Kamertype
Gehele woning/appartement
---
Type woning
Huis
---
Geschikt voor
7
---
Slaapkamers
Dakar, Dakar, Senegal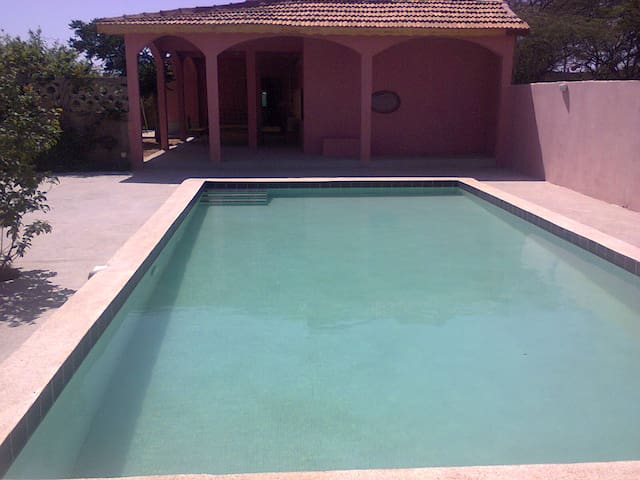 The City of akys ((URL HIDDEN) in addition to its attractive, modern villas, friendly and airy, the originality of the City of akys is to provide an environment that suits your lifestyle by offering a high quality living in an ideal urban space.
The City of akys Bambilor located near the turnpike is the new city at the forefront of modernity designed for your comfort. The villas are labeled Teyliom erected in a welcoming environment a school, shops, a park, a health center, places of worship, etc., in order to live comfortably without having to move.
Kamertype
Gehele woning/appartement
---
Type woning
Huis
---
Geschikt voor
2
---
Slaapkamers
Dakar, Dakar Region, Senegal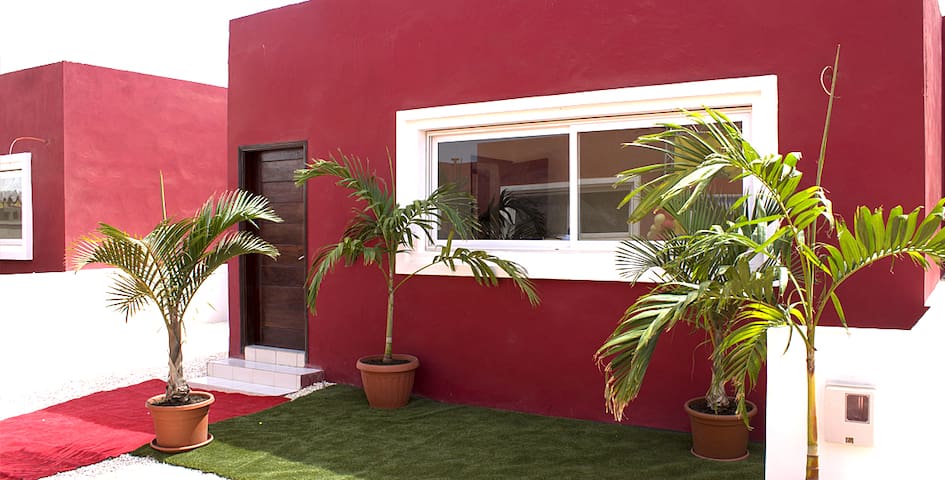 Mijn woning is dicht bij de luchthaven, het nachtleven en het strand. Geniet van mijn huis voor comfort, het uitzicht op zee, rustig en de locatie. Mijn accommodatie is perfect voor koppels, individuele reizigers, zakenreizigers en vier poten.
Chambre spacieuse et très bien equipee avec en effet une superbe vue sur l'océan que l'on peut rejoindre à moins de 5min à pieds (plage le virage fréquentée autant par des locaux que des touristes). Le quartier est très sympa, proche de toutes les commodités. En revanche petite surprise : la maison n'est pas finie et encore moins emménagée En dehors de la chambre et des pièces occupées par l'hôte (un europeen d'un certain âge très dynamique et très accueillant soit dit en passant). Gros bémol pour la douche : pas d'eau chaude ce qui n'est pas grave vu la température extérieure mais aussi peu de pression/débit). Bien pour les courts séjours, à condition de s'occuper la journée.
Nicolas
2016-10-07T00:00:00Z
Clean apartment and close to airport, shops and restaurants. Very beautiful views of the ocean.
Egide
2017-03-17T00:00:00Z
This is by far one of the best places that I have stayed. The view is even more beautiful than the pictures. You can hear the ocean from inside the room. It was clean, comfortable, and Ernest was a wonderful host and was always eager to help us out! Thank you for such a memorable stay!
courtneylg21
2017-01-18T00:00:00Z
The room in Dakar is clean and comfortable. The host is very available for help during your stay, and when ever we wanted to go anywhere would help find transportation. Wonderful experience, plus a beautiful ocean front view and patio right outside. This was a great place to stay, thanks Malick!
Renette
2017-01-23T00:00:00Z
Superbe villa, superbe vue, hôte très sympathique
Athéna
2017-01-08T00:00:00Z
We had a lovely room with a beautiful ocean view (and sound). The rest of the house felt a bit sparse, but all basic necessities were provided for, and the room itself was cozy and comfortable. Mr. Pierre was very friendly and always available, and we enjoyed hanging out on the rooftop terrace.
Gregorio
2017-02-11T00:00:00Z
Very kind host. They gave me free ride to the airport. Beautiful home!
Ismael
2016-11-29T00:00:00Z
We really enjoyed the stay. Incredible views. Very peaceful place!
Debbie
2017-03-03T00:00:00Z
Kamertype
Gehele woning/appartement
---
Type woning
Huis
---
Geschikt voor
2
---
Slaapkamers
Dakar, Dakar, Senegal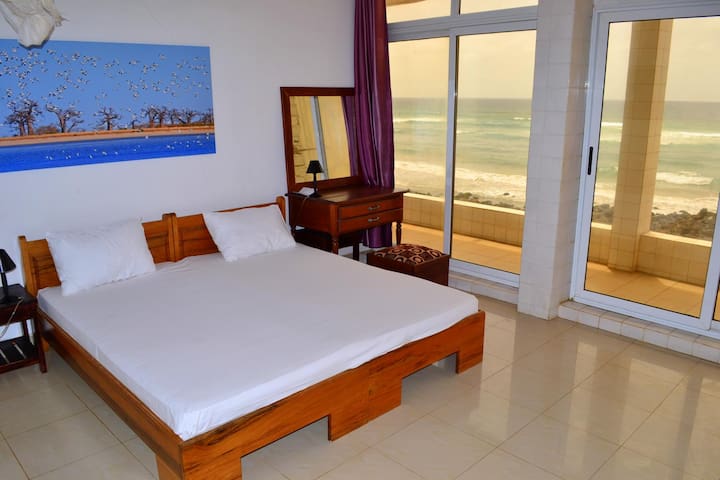 villa neuve à keur massar cité camille basse semie meublé 4 chambres idéal pour famille
le logement est tout neuf semi meublé
Kamertype
Privé Kamer
---
Type woning
Huis
---
Geschikt voor
8
---
Slaapkamers
Keur Massar cite eco banque , Dakar, Senegal
Our studio apartment has a private entrance and double bed. Our home is in a quiet area of a lively and safe neighborhood. We are a 2 min walk to Yoff beach, which is great for surfing or relaxing.
We have a cosy independent studio apartment ideal for a solo traveler or a couple. The apartment has a private entrance and is located in the backyard of our beach-side home. The apartment has a double bed, a private bathroom with shower and a water heater. One unique feature of our home is that Walid is a surfboard maker and has his workshop in front of the house. He would be happy to give you a tour!
Yoff is a lively and safe neighbourhood with one of Dakar's best beaches (for relaxing or surfing). There are many small restaurants in the area, including a few on the beach. There are several grocery stores, pharmacies and ATMs in the neighbourhood. There is a also fishing village close-by.
Kamertype
Privé Kamer
---
Type woning
Huis
---
Geschikt voor
2
---
Slaapkamers
Dakar, Dakar, Senegal
Je vous propose de vous accueillir dés votre descente à l'aeroport,et il vous sera loisible partager notre vie et decouvrir une Afrique qu'aucune agence de voyage ne vous proposera:l'Afrique du quotidien de ses (URL HIDDEN) me propose de vous y accompagner et de vous guider en echangeant avec vous.Je pense au village des tortues,à lile de "Gorée" et autres circuits (URL HIDDEN) bonne periode pour visiter le Sénégal est :du 1er octobre au 30 juin. Hebergement: Je vous propose un hebergement da
Kamertype
Privé Kamer
---
Type woning
Huis
---
Geschikt voor
1
---
Slaapkamers
Dakar, Dakar, Senegal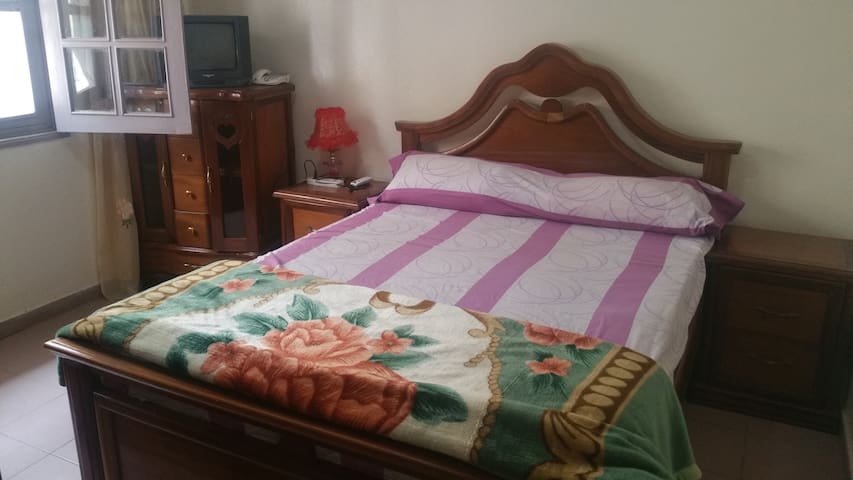 Een paar minuten van de luchthaven (ongeveer 15 minuten), wordt de wijk SIPRES op 10 minuten van het strand. Een woonwijk waar u in een huis verblijft met een slaapkamer, badkamer met douche, een woonkamer, een tv en een ingerichte keuken
Een paar minuten van alles! Verspil je tijd zoeken, alles is volgende!
Dit gebied is uniek met de aanwezigheid van een paar meter van de beurs en ook van het strand.
Kamertype
Gehele woning/appartement
---
Type woning
Huis
---
Geschikt voor
2
---
Slaapkamers
Dakar, Dakar, Senegal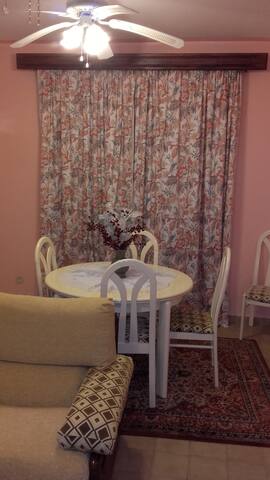 villa climatisée située à 30 km de Dakar très calme 200 m de la plage:35e la nuit chambre double salle de bains cuisine commune gratuit forfait ménage 10e en sus taxi et petit commerce proximité si besoin véhicule en option
belle prestation, maison neuve...hôte très sympathique.quartier un peut isolé nécessite un vehicule ou taxi......petits commerces de proximité......
thierry
2016-04-13T00:00:00Z
Kamertype
Privé Kamer
---
Type woning
Huis
---
Geschikt voor
10
---
Slaapkamers
Sendou PLAGE, Dakar, Senegal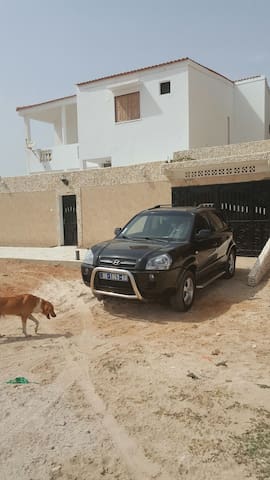 Charming, welcoming, restful. Ngor Almadies, near westernmost tip of African continent, business district, beaches & restaurants. Spacious interior, ocean view terrace, garden, airport pickup, cooking, laundry,10MB Wi-Fi all included.
This is a house we bought when we lived in Senegal. We have now moved to Paris, and use it as a vacation home. The housekeeper is a great cook, who has worked for families from all over the world, and can prepare your lunch at no extra cost for as long as you purchase, or give her money to purchase, the ingredients. She is available from Monday to Friday. The house is guarded 24/7. The house includes 3 ensuite bedrooms (including one kid-friendly for 2 + 1 crib), living & dining room, garden and roof terrace all to yourself. - Airport pickup - Laundry service included - 1 full time housekeeper in charge of cleaning, cooking, shopping and laundry, 1 night keeper - Dedicated 10 MB ADSL Wi-Fi (highest available locally, although in practice closer to 6 MB) The house: - Great location (see detail below), especially for business in Almadies area or vacation. 90 yards from the ocean. - 3 rooms: 2 double-bed rooms, 1 kids room with 2 bunk beds & 1 crib - 860 sq. ft. living + dining room - 1070 sq. ft. garden - 2000 sq. ft. roof terrace with partial ocean view - Powder room - 40 inch plasma TV, set-top box, Chromecast - 2x Bluetooth stereos (one in living room, one in master bedroom) - Fridge, coffee machine, kettle, microwave - Autonomous A/C units in bedrooms + living/dining room - Solar + battery electricity back-up system (12 hours) - Also, while I initially had planned on leaving it locked, I can provide access to an office/study room. Please note it only includes a fan, not A/C, but is usually pretty cool with the ocean breeze.
Before we chose the house, we chose the neighborhood. It offers the calm and security you'd expect from one of Dakar's high end residential neighborhoods, but also has a low-keyness to it that is quite unique for the area. 5 min drive from Almadies business/embassy district, 10 min from airport (but no planes flying over: all you can hear is the ocean!), 30 min from downtown Dakar. Within walking distance of several beach restaurants/bars although my personal favorite are a 5-10 min drive away, on Corniche des Almadies.
Alexander was an amazing host, he might as well have been staying with us! He was extremely prompt in responding to emails (even when last minute changes came up), he gave clear directions to the house and great advice on the surrounding area. The house was impeccably clean and very comfortable. In plan to stay at his house any time I come to Dakar next!!
Kimia
2016-05-16T00:00:00Z
Villa agréable et très bien située. Loin du bruit et d'un charme envoûtant. Décoration africaine de choix. Je cherchais un petit havre de paix pour me reposer et je l'ai trouvé en cet endroit. Je reviendrais sûrement si jamais je passe par Dakar.
Alfa
2016-09-09T00:00:00Z
We had a wonderful time staying at the Villa! Communication with Alex was great and the location was perfect! I would definitely stay here again. Thanks for everything!
Joni
2017-01-29T00:00:00Z
Alexander répond extrêmement rapidement aux demandes de réservations et organise une prise en charge royale du début à la fin. Hafy, la gouvernante, a adapté ses horaires en fonction de notre séjour et nous a cuisiné un délicieux thieboudienne. Nous la remercions chaleureusement. La maison est conforme au descriptif, confortable et bien situé. Un séjour parfait !
Benoît
2017-02-13T00:00:00Z
Highly recommended in every category. Very large home well cared for with all you could want or need on two floors with a huge terrace overlooking the ocean with white water views . Very quiet and safe area close to the public beach and Ngor diarama hotel built by Corbusier that also has a business center and lRhe swimming pool. The house manager Hafy is a wonderful addition, a treat as her services are included in the rent . She and I went to markets the day I arrived and then we cooked together all weekend . She is a true professional and very warm person. The owner Alex was always extremely responsive and very forthcoming in letting you know what you need to know . The surprise was how large the house is, with several terraces on several sides and a nice walled in yard around the perimeter . I was there alone to work but had friends over . It is ideal for families . I would love to come back .
Jann
2017-03-21T00:00:00Z
Without doubt one of my best experience. I stayed their for a day with my sister and our 5 kids. Alex and his staff made sure I was picked up from the airport to the Villa. The place was extremely clean and child friendly. Upon arrival we were warmly welcomed by the staffs. They had drinks and fruits available on gratis. Hafy the house help was extremely friendly. She arranged for us to order our diner, breakfast and even offered to cook if we needed her to. This house is beautiful, comfortable, clean, modern and close to airport. This house is better than a five star Hotel because the atmosphere is so special that it really felt like home to me. All respect for the Alex and his staff who does a great job here; a true sample of excellent hospitality!
Anam
2016-08-22T00:00:00Z
Alexander est très serviable et aux petits soins avec ses hôtes. Nous avons passé un très bon séjour et la maison nous a parfaitement convenus. Le personnel est serviable et tout est propre.
Ronald
2016-01-10T00:00:00Z
We had booked the place for a business trip and everything went perfectly well. The welcoming was perfect, thanks to the driver waiting at the airport. Alexander was full of counseling prior to our arrival. Hafy cooked very good food for us. The house is clean and very big ! Don't hesitate to go and enjoy your time in Dakar !
Céline
2016-05-09T00:00:00Z
Kamertype
Gehele woning/appartement
---
Type woning
Huis
---
Geschikt voor
6
---
Slaapkamers
Dakar, Dakar, Senegal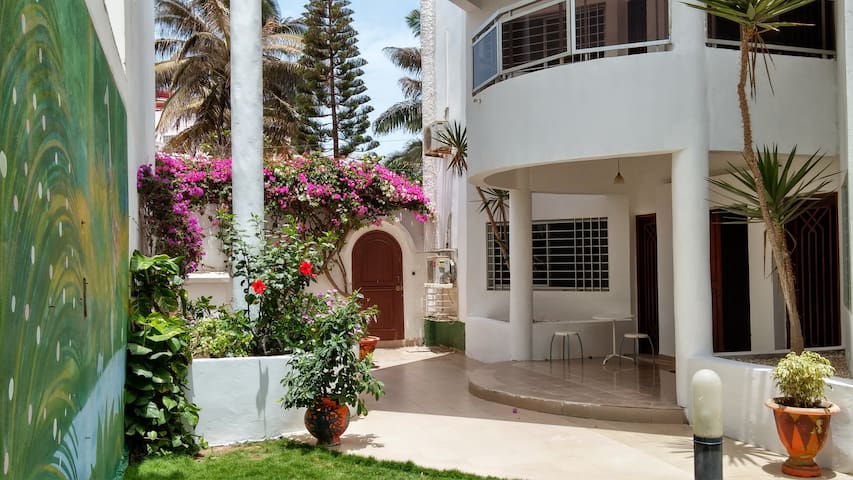 Immergez-vous au sein d'une famille Sénégalaise à 20 min de Dakar dans une demeure familiale de charme en pierre de taille datant de l'époque coloniale (Ex-école normale William Ponty) au milieu des agrumes et d'un village chargé d'histoire.
Votre chambre se situe dans une maison coloniale en pierre de taille qui faisait autrefois partie des bâtiments de l'université William Ponty. Une cuisine, une salle de bain et un grand verger ombragé pour vous reposer sont à votre disposition.
Nous habitons dans un des nombreux bâtiments en pierre de taille de style colonial qui fait aujourd'hui la renommée de notre village. La maison est au pied de l'amphithéâtre de l'université William Ponty qui a vu passer la plupart des futurs premiers chefs d'états d'Afrique de l'Ouest entre 1937 et 1967. Le village actuel, qui compte environ 1500 âmes, s'est construit autour de cet édifice qui fait notre fierté. On trouve au village de nombreuses boutiques, une pharmacie, une maternité, une quincaillerie et même une salle de jeux vidéo !
Kamertype
Privé Kamer
---
Type woning
Huis
---
Geschikt voor
2
---
Slaapkamers
Deni Mali Gueye, Dakar, Senegal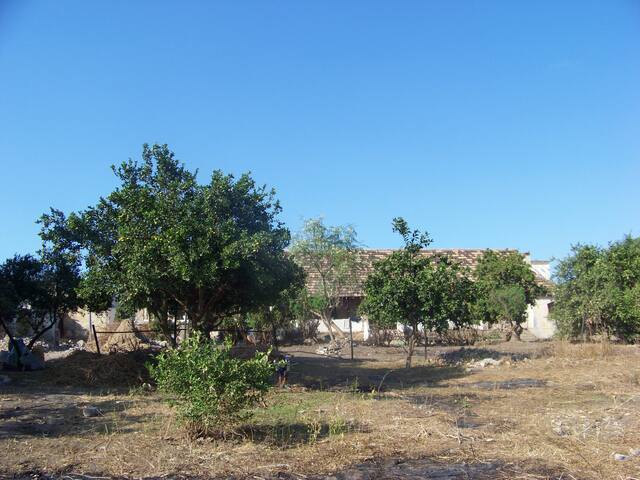 Rents 1 air-conditioned room in a 250m2 house homestay with every comfort: double bed, mini bar, bathroom and toilet private, authorized access to common pieces of home Services: Transfer, meals discuss
Proximity to the beaches of Ngor and Almadies, the monument of the Renaissance, lighthouse udder and 14 minutes from the airport 6.6km
Security, night porter, calm, quiet, clean
This is actually my second stay at Madjiguéne's. Based on my first and second experience, its safe to say I now have a second home in Dakar. I will definitely recommend this listing to anyone traveling to Dakar for both short trips and long ones too. The house is Clean, well maintained and conveniently located. Complimented with a delicious breakfast too.
Pa Modou
2015-11-22T00:00:00Z
Je recommande vivement cette chambre chez Madjiguene, qui aura été une hôte véritablement bienveillante et généreuse pour moi tout au long de mon séjour. L'annonce est totalement fidèle a la réalité, la maison est confortable, spacieuse et bien située. J'y retournerais sans hésiter et me souviendrai de l'accueil de Madjiguene et sa famille !
Maëva
2015-08-30T00:00:00Z
Chez Madjiguéne c'est un endroit 5 etoiles! Elle est tres gentile, disponible, agreeable, et si vous voulez experimente' l' hospitalite' africaine, voila le bon site pour le faire. Merci Madji, c'a ete' un plaisir!
Marco
2015-08-07T00:00:00Z
Madjiguéne a depuis le début assuré une superbe communication et s'est montré très disponible malgrè ma réservation de dernière minute! Malheuresement je n'ai finalement pas eu la chance de la connaitre, mais j'ai pu profiter de sa merveilleuse famille. Ambiance très chaleureuse à la maison, grande disponibilité pour répondre aux questions ou t'aider, grande chambre avec salle de bain, accès au salon, totale indépendence, et un long etc. De plus, ils ont le détail de t'offrir un petit déjeuner... ;-) Je peux seulement recommender de rester dans cette belle maison à Ouakam (elle n'est pas aux Almadies), avec très facile accès, afin de profiter d'une belle ambiance sénégalaise et en famille. Merci pour tout.
Iune
2016-01-24T00:00:00Z
Superbe accueil, Madiguéne nous reçoit comme sa famille. Accès très pratique dans Ouakam avec bus à proximité. Maison très confortable. Je recommande.
anne
2016-10-30T00:00:00Z
Nous avons été accueillis comme des rois chez Madjiguène (avec corbeille de fruits dans la chambre). Sa nièce était là pour s'occuper de tout et répondre à nos questions ou demandes, et une autre personne était présente tous les jours pour le ménage, le petit-déjeuner etc. La maison est très belle et remarquablement bien tenue, le quartier calme. Nous sommes très heureux d'avoir séjourné chez Madjiguène et d'avoir rencontré sa famille. Nous recommandons sans hésiter.
Maxime
2015-07-24T00:00:00Z
Madjiguéne me fit sentir chez moi des que je suis arrivé. La maison est a Ouakam (au centre geografique de Dakar) dans un quartier très tranquile mais ou est c'est facile de prendre taxis tout le jour. Madjiguéne était très gentile aussi et arrangait un vehicule a très bon prix pour aller au Lac Rose (j'ai bien aimé d'y floter!).
Andrés
2015-05-31T00:00:00Z
Si vous avez envie de connaître ce qu'es le T'eranga', l'accueil sénégalais, vous le trouverez chez Madjiguène! La famille est charmante, accueillante, soucieuse de tout. Le quartier est calme avec tout ce qu'il faut à proximité.
Judith
2015-04-26T00:00:00Z
Kamertype
Privé Kamer
---
Type woning
Huis
---
Geschikt voor
2
---
Slaapkamers
Dakar, Dakar, Senegal
Versierd met veel charme de 1e verdieping appartement heeft waarschijnlijk een van de mooiste terrassen met een prachtig uitzicht op zee. De buurt Virage / Yoff is erg rustig en het strand is slechts een paar minuten afstand.
De gemeubileerde en voorzien van airconditioning appartement (125 m²) is gelegen op de eerste verdieping. Liefdevol ingericht en goed beschermd in de woonkamer met muskietennetten op deuren en ramen. Het grote terras (200 m²) met zeezicht geeft je een perfecte gelegenheid om te ontspannen en te genieten van een aperitief. Ondanks de nabijheid van de luchthaven, is er geen storende vlucht of auto lawaai. -1 Grote slaapkamer (24 m², bed 1,8 m) met airconditioning, een eigen badkamer (douche, toilet, wastafel) - 1 grote woonkamer (27 m², 1,4 m bed, zonder eigen badkamer), airconditioning, een groot balkon en een kokosnoot boomstructuur - Apart toilet - Salon met ventilator aan het plafond en een balkon met uitzicht op kleine beplante tuin - Volledig ingerichte keuken (17 m²) met een plafond ventilator, eettafel en hoekbank - Groot dakterras met ligstoelen, tafel en stoelen en een hangmat - Kleine met kokos bomen geplant binnenplaats uitrusting: - Gratis draadloos internet (wifi) - Led-tv met satelliet-tv - 2 airconditioners (split) en 3 plafondventilator - Water tank en boiler - Koelkastdiepvriezer - Espresso - Koffiezetapparaat - Waterkoker - Keukenapparatuur - Gasfornuis - Wasmachine - Alle kamers zijn voorzien van horren
Gut gelegen in einem schönen und sehr ruhigem Viertel in Yoff/Virage - nur einige Minuten zu Fuss zum Flughafen und zum Strand "Virage" mit Einkaufsmöglichkeiten (Bäckerei "Brioche Dorée", Supermarkt "Eco Market", Früchtestand) und Restaurants. Die Viertel Almadies, Ngor oder Mamelles mit all ihren Annehmlichkeiten wie Casino, Boutiquen, Supermärkten, Restaurants, Banken, Nachtclubs, Strandcafes etc. befinden sich nur eine kurze Fahrt mit dem Taxi entfernt.
A gem! The house is gorgeous. You can hear the ocean at night from the terrace. The help are thoughtful, kind, discreet, and welcoming. I could not believe my good luck finding this apartment. Enjoy it!
Ben
2015-05-19T00:00:00Z
We can very highly recommend Mr Keita's flat; the location is extremely convenient (airport and beach both within walking distance); the flat is beautifully furnished and well equipped; Astou and Adama provide friendly and helpful support with arrival, and advice about Dakar. We have enjoyed it so much here that we extended our initial one month stay for a further two weeks, and Mr Keita has been flexible and communicative throughout.
Kate
2015-09-30T00:00:00Z
We had a nice stay for relaxing Holidays. The big terrace was definitely a highlight and we loved having breakfast there. The house provides a lot of space and tasteful interior. We had only small issues with the short distance to the airport and the respective flights during the nights. We have also enjoyed the cooking of Astou, which was a warm welcome on the first day. Djiby takes care of his visitors and their expectations.
Gabriele
2016-11-20T00:00:00Z
Je viens de passer un sejour agreable dans l'appartement de Monsieur Keita sis a Yoff avec ma fille. Le personnel a ete a la hauteur de nos attentes. Merci
Kate
2016-04-28T00:00:00Z
The apartment was everything Mr Djibril's ad said it was PLUS...The home was extremely clean and well appointed. The staff,with Austo being inside,made our stay all the more enjoyable with her personal touch. As noted the property is located very close to the airport but there is no discernible noise. Mr Djibril was a wonderful host and while he was not onsite he certainly facilitated the connections and all went as planned. A most beautiful home and all pictures are most accurate. We would highly recommend this listing.
Morris
2015-04-04T00:00:00Z
Keita was very attentive and took great care of us before and during the stay. He called us when we arrived in Dakar making sure that all went well. Adama and Astou were lovely people that also took great care of us and whenever we needed something they were ready to help at any hour of the day. We received a delicious welcome lunch freshly cooked in the kitchen by Astou, who was the good fairy in the house, making it look clean and beautiful everyday. For anyone who will stay in this beautiful 'apartment' that to us seemed more like a little castle with its beautiful rooftop terrace ;-): if you need/ change anything you can be open and let Keita or Adama know and they will accommodate your wishes immediately.
Fiamma
2015-06-21T00:00:00Z
L'appartement est même plus beau que sur les photos. Astou et Adama font tout pour qu'on se sente bien. L'apparte se trouve dans un voisinage très sympathique, très sûr, avec des petits commerces et restaurants sur la plage. Nous y avons passé un temps super, trop court. On est à proximité de l'aéroport, mais c'est calme en même temps. Monsieur Keita s'est rassuré plusieurs fois qu'on va bien, contact très sympa. Merci beaucoup!
Wiebke
2015-02-20T00:00:00Z
We had a very pleasent stay at Keita's place. Clean, cozy and well located house. Highly recommended.
Rick
2014-11-03T00:00:00Z
Kamertype
Gehele woning/appartement
---
Type woning
Huis
---
Geschikt voor
4
---
Slaapkamers
Dakar, Dakar, Senegal
1

–

18

van

172 Huizen te Huur