We had a great few days staying with Julia at the coach house, which is ideally situated for exploring the local area. The accommodation itself is fantastic, as are the wonderful gardens which we were positively encouraged to use. We would definitely recommend staying here!
Karen
2016-09-09T00:00:00Z
The Guest House is compact downstairs but easily accommodated the four of us for breakfast/supper, etc. The heated, illuminated, Gazebo in the grounds was like an extra lounge and we found ourselves sitting out there to enjoy the late hours. The pub opposite has excellent beer, best pint of London Pride I've had in ages and 10% off drinks is always handy. Hosts were friendly and helpful. Would recommend to anyone wanting a base to explore Suffolk, e.g. RSPB Minsmere is 30 mins away by car and you could walk to Sutton Ho.
Robert
2016-08-30T00:00:00Z
Had an excellent time and I would highly recommend a stay here. It's clean, has everything you need and the garden is absolutely perfect for sunny afternoons with children and dogs. We frequented the pub over the road which was also great and easy distance to Woodbridge, Dunwich, Southwold etc.
Laura
2016-08-15T00:00:00Z
The Coach House provides a high standard of accommodation set in beautiful gardens. Both bedrooms are spacious and immaculately maintained as are both en suite bathrooms. The gardens are fantastic with a lot of space to relax and for the children to play. Melton is a great base to explore the Suffolk Coast including Sutton Hoo, Orford and Aldeburgh.
Brett
2016-07-04T00:00:00Z
In the last days my daughter Elettra and me have spent 10 days at the Coach House and our stay has been really gorgeous. The house has just been refurbished, it is very comfortable, clean and furnished with utter good taste: photographs totally reflect reality. Julia and Charles are excellent hosts, they warmly welcomed us making we feel completely comfortable and their support and suggestions have been really precious. Thanks to them and their charming estate we have been able to experience the beauty of Suffolk. We strongly recommend the Coach House which has been an excellent and elegant accommodation for us. Thank you Julia! Anna.
Elettra
2016-06-20T00:00:00Z
We had a very comfortable stay over Xmas with local walks along the river in both directions and visiting nearby relatives. Julia was a super host providing little extras including an Xmas tree. Secure parking was a bonus. Agree with all the previous comments and wil visit again. Highly recommend.
Andrew
2016-12-31T00:00:00Z
Thank you Julia so much for a wonderful welcome. The Coach House is a brilliant base for exploring Suffolk. We thoroughly enjoyed our relaxed evenings under the gazebo -a great surprise and extended living room. We have already been spreading the word about our wonderful stay and your generous hospitality.
Linda
2016-09-11T00:00:00Z
We had a lovely family break at the Coach House - which is newly refurbished and really comfortable - especially the bedrooms which were lovely and full of extras like pretty lights and nice soaps that made us feel really welcome. Julia and Charles went out of their way to make us feel at home. They were really welcoming and friendly. They gave us lots of advice and lent us waterproofs and crabbing gear. The beautiful garden, which we were encouraged to make the most of, was a real treat, especially for our active urban boy - a huge area to play football and an enormous trampoline. Delicious fresh eggs from the chickens were an added bonus. Our daughter, who is normally scared of dogs, loved the hosts' extremely calm black Labrador The galley kitchen is well equipped although not really big enough for cooking big meals - but the pub opposite is welcoming, kid friendly and has great food. There are lots of great gastropubs in an around the area. The final day was wet but the children really enjoyed Sutton Hoo which is free if your a National Trust member, has lots of good activities and is very close. We love Suffolk and there is lots to do in Aldeburgh, Thorpeness, Orford. Great walks and pubs. We wouldn't hesitate to recommend The Coach House and we think Julia is a fantastic host who was incredibly welcoming and couldn't do enough to make our stay really enjoyable.
Abigail
2016-06-01T00:00:00Z
Kamertype
Gehele woning/appartement
---
Type woning
Huis
---
Geschikt voor
4
---
Slaapkamers
Melton, Suffolk, Verenigd Koninkrijk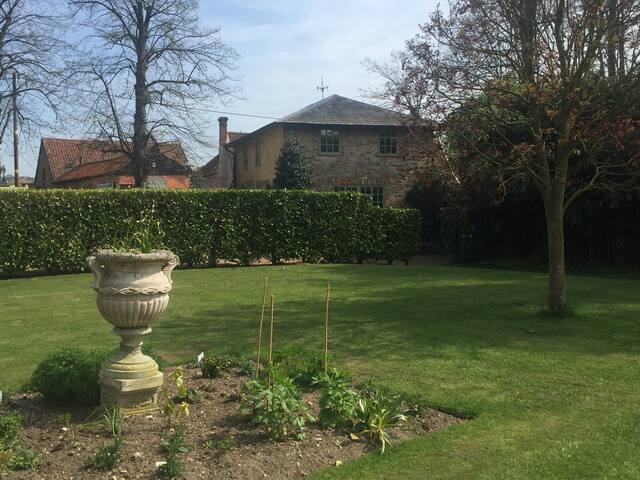 Notre lumière et coachhouse aéré est situé au bout d'une allée verdoyante isolée au calme dans le Suffolk mais à l'intérieur de la rivière à pied facile des commodités abondantes de Woodbridge. portes françaises ouvrent sur votre propre jardin privé avec son propre micro-climat!
Notre coachhouse peut accueillir confortablement deux adultes et deux enfants avec un lit double et un canapé-lit double. Avec doubles portes-fenêtres et de grandes fenêtres, il est léger et aéré. chauffage par le sol fait pour des soirées agréables à regarder la télévision ou la lecture. La modeste, propre, salle de bain avec toilette, lavabo et douche, il n'y a pas d'eau chaude dans la Coach House, mais la douche chaude est électrique. L'espace est lumineux et édifiant. Les portes-fenêtres ouvrent sur le jardin privé. un véritable suntrap! ( d'habitude ). Profitez d'un apéritif après une longue promenade Suffolk. Il n'y a pas de cuisine ou des équipements de cuisine, autre qu'un micro-ondes. Cependant, ne hésitez pas à barbecue dans le jardin, le style de pique-nique, si le temps est bon. Il y a du thé et du café et d'un réfrigérateur. Wifi est disponible mais variable la puissance du signal .... c'est Suffolk! Petit mais attachante, le Coachhouse est idéal comme base pour une courte pause plaisir à explorer Suffolk. Machine à laver et sèche-linge pas dans le Coachhouse mais nous pouvons faire face à des quantités limitées si nécessaire. Animaux acceptés. Prix basé sur 2 adultes .... personnes supplémentaires £ 10.00 par tête.
Le coachhouse est dans un endroit superbe. La belle rivière Deben est à distance de marche et trois autres estuaires charmants sont à proximité. Tous ont des excursions en bateau réguliers. Les possibilités de navigation de plaisance, observation des oiseaux, la pêche, la marche, le vélo, le rêve sont nombreux. La mer se trouve à proximité donc une promenade Southwold contreventement suivie d'une pinte de son célèbre Adnams Ale est toujours rafraîchissant. Culturellement Suffolk est riche en Aldeburgh et Rogue tenant des événements musicaux réguliers. Woodbridge est une simple rivière 15 minutes à pied et a tout ce qu'on peut désirer dans la voie de wining, restaurants, boutiques, assis, marcher, parler. site funéraire Sutton Hoo est un voyage en voiture 5 minutes à pied avec un petit musée, des visites, un café agréable, d'excellentes promenades à la rivière et une vue magnifique. Nous avons des forêts et de la nature à proximité des sentiers. divertissements de bord de mer à Felixstowe. Tacky Thorpeness a un Peter Pan sur le thème simple avec des bateaux d'aviron pour les enfants ou les jeunes amoureux! Aldeburgh a bien la bière et du poisson et des frites pour les vieux giffers! Les trains en Ipswich sont rapides et pas cher, si vous avez envie d'un repas à quai ou regarder une équipe de football très moyenne des résultats décevants .... vous pourriez faire pire que de rester sur place cependant, il y a des pubs de campagne et riverains à quelques minutes de marche et le vélo, un cinéma et un lac de canotage et plus de thé que les magasins que vous couid secouer la canne à ....!
This place was wonderful! Happy to have been the first guests at this great cottage, and the hosts were so welcoming and helpful. We will certainly be back!
Kay
2016-05-02T00:00:00Z
Fabulous! Accommodation and location was absolutely perfect for our two night stay (the bed is particularly comfortable). Drew and Abbey are very warm, friendly and hospitable and also delightful company, as our sore heads reminded us the following morning! Many thanks for making our stay so enjoyable and will see you again!
Kay
2017-04-10T00:00:00Z
Whereas Andrew and Abigail are lovely people and their guest house with its garden is a great little spot, I cannot recommend a stay there as it was dirty. We don't mind basic accommodation, but basic shouldn't mean dirty. The crockery was dirty, the place was generally dusty, the shower hadn't been cleaned since the last guest, and their towel and rubbish hadn't been removed. Also, I specifically asked if we would be able to make breakfast there, was told that we would, only to discover that we only had three chairs between 4 of us so we couldn't all sit down at the table. Andrew was very friendly and flexible with checking in and out, but we did have to chase him for details a few days before we were due to arrive. A great location and friendly hosts, but not for anyone who worries about cleanliness. A disappointing first experience with using airbnb.
Pernille
2017-04-02T00:00:00Z
Spent a wonderful weekend at the Coach House. Although we didn't have the pleasure of meeting our hosts as they were away, they were regularly in contact and made us feel extremely welcome. The area is beautiful and the house was very comfortable, perfect for my friends and I to stay whilst visiting for a wedding. The private garden was very pretty, unfortunately we just didn't have enough time to appreciate it properly! Would recommend to anyone and would happily go back for another visit. Thanks Drew!
Tony
2016-06-27T00:00:00Z
Lovely place. Hosts couldn't be lovelier. Beautiful and great atmosphere.
James
2016-07-11T00:00:00Z
Excellent accommodation superb value for money and a great experience all round. The coach house was a perfect place for us to stay with a wedding in nearby Orford. Peaceful and quiet with very welcoming hosts. Thank you
Joe
2016-09-12T00:00:00Z
Lovely location, peaceful surroundings, helpful and friendly host.
Charlotte
2016-08-14T00:00:00Z
Great location and easy to find ,Quiet and comfortable perfect for our needs
Bruce & Nathaniel
2016-06-13T00:00:00Z
Kamertype
Gehele woning/appartement
---
Type woning
Appartement
---
Geschikt voor
4
---
Slaapkamers
Melton, Verenigd Koninkrijk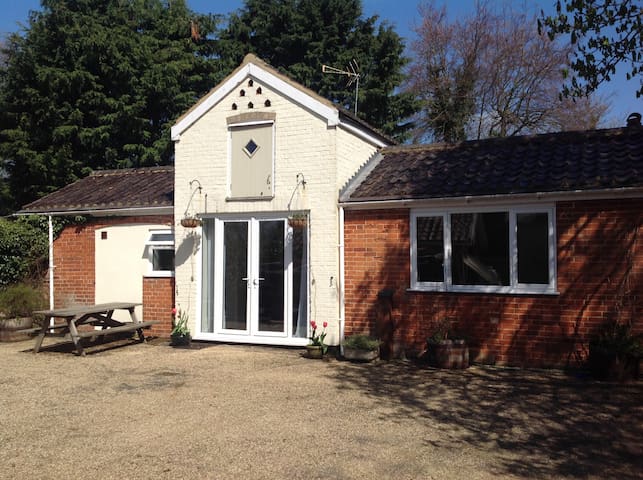 Didn't get to see her that much as my stay was one night only and I was busy the entire time. However, the time I did spend with Mary was lovely, she was great and very accommodating, and recommended a lovely pub in the area. The room is very refreshing, with fantastic views across the garden into the woods.
Lilac
2016-05-08T00:00:00Z
Kamertype
Privé Kamer
---
Type woning
Huis
---
Geschikt voor
2
---
Slaapkamers
Melton, Verenigd Koninkrijk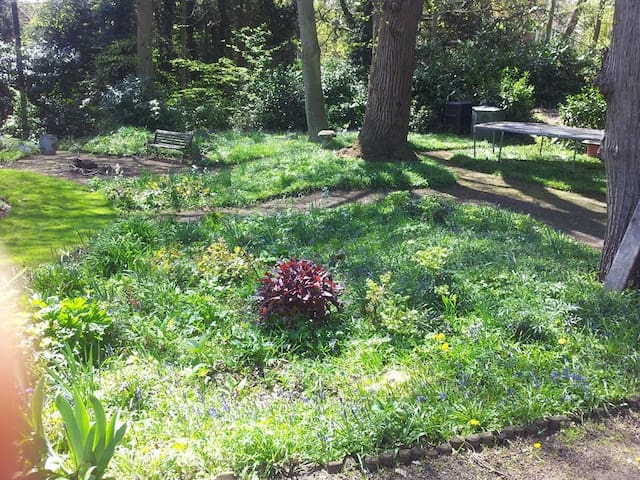 My colleague booked to stay close to the lovely town of Woodbridge and Lucinda's home was ideal, due to unforeseen circumstances we had to cancel the booking at short notice. Lucinda has been very flexible, helpful and efficient. We will definitely be back in Woodbridge and stay at her lovely home in the next few months.
julia
2017-03-07T00:00:00Z
The Garden Room was lovely. Lucinda made me feel very welcome as did the little dog Poppy and 2 cats. The room was wonderful with great views over the beautiful gardens. The breakfast was superb and a perfect start to a day of walking in the Suffolk countryside. Highly recommended!
Qazi
2015-05-25T00:00:00Z
The Garden Room was superb. Lucinda made us feel very welcome and gave us a quick tour of her very impressive home. The room was fantastic with great views from 2 aspects over the lovely gardens below. The gardens themselves are very well kept and extremely well stocked with exotic plants from all over the world, like a mini Kew Gardens. I loved the curved walls of the walled garden. We found the listing accurate and neighbourhood very pleasant, the Coach and Horses pub opposite serves a lovely evening meal. We would highly recommend it. Oh and the little dog Poppy was a delight and the 2 cats very beautiful and very friendly. The breakfast was superb and a perfect start to the day. Some photos of our trip can be seen here (URL HIDDEN)
Jason
2015-05-04T00:00:00Z
The place is just magical. My 13 year old girl described it as out of an Enid Blyton book. Looking forward to going back.
Sonia
2016-07-18T00:00:00Z
We had a wonderful stay in The Garden Room of this wonderful, friendly, and comfortable home. We were warmly welcomed by our lovely host and felt completely at ease and relaxed as soon as we arrived. Lovely room, fresh linen and towels. A pot of tea provided as we arrived and a substantial breakfast before we left the following morning. Our host provided us with absolutely everything that we required, even down to lending my husband her husband's belt to wear with his suit as we left for a party on the evening of our stay. We would have no hesitation in returning should we have to find accommodation in the Woodbridge area.
Alison
2016-09-19T00:00:00Z
Lucinda and Colin were kind and generous hosts. The Garden Room was very comfortable and everything they provided for our stay was of the highest quality.
Jean
2015-06-29T00:00:00Z
Might struggle to put into words how great this place is. The photos on AirBnB really don't do it justice. The room was lovely, spacious and the wifi, bathroom and bed were all great. Our own tea and coffee making station was well stocked, the grounds are amazing and the whole set-up is beautiful. Lucinda was a great host who made us feel welcome and was really helpful with directions/suggestions. Breakfast was amazing and served in stunning surroundings. I've travelled a lot and have to say for the facilities we were given, this place is amazing value for money. We'll definitely be back.
Stephen
2016-08-08T00:00:00Z
Beautiful house, sumptuous bedroom, bathroom and toiletries, and delicious breakfast. Lucinda and Colin could not have been more helpful and welcoming. Many thanks.
Jane
2016-10-05T00:00:00Z
Kamertype
Privé Kamer
---
Type woning
Bed & Breakfast
---
Geschikt voor
2
---
Slaapkamers
Melton, Verenigd Koninkrijk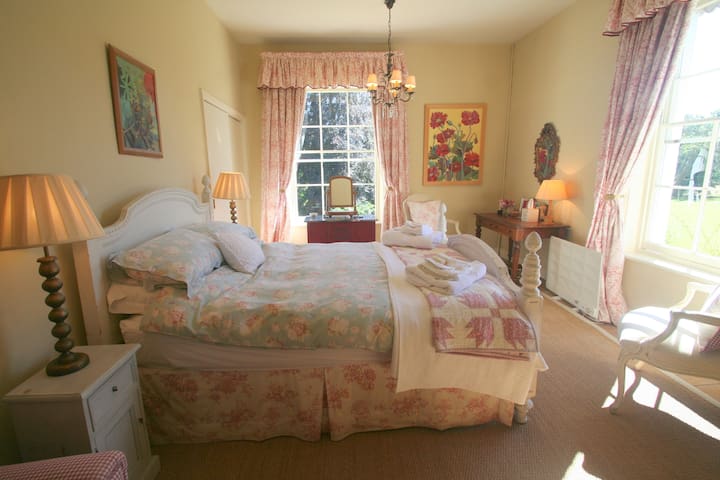 You will be staying just a quick walk away from the beautiful town of Woodbridge which is located along the stunning River Deben. We have a train station with mainline connections, plentiful restaurants and pubs and there is always something going on! The recently built extension is a delightfully spacious room with en suite. The room is beautifully furnished with a tasteful mix of old and new. A continental breakfast is available upon request. Babies welcome.
Bubbly hot tub in use most of the year! Check before booking as cleaning and maintenance takes place during the colder months.
Just had the loveliest time- dogs, chickens , hot tubs and all!! Lesley and her family were so welcoming and helpful!!
Helen
2016-08-14T00:00:00Z
Lesley and Alice were really welcoming. The bedroom is very comfortable and it is only a short walk to the centre of Woodbridge.
Georgia
2017-01-01T00:00:00Z
Fabulous stay in the beautiful market town of Woodbridge.
Marcus
2016-12-30T00:00:00Z
Lesley was very helpful and accommodating. The room was very comfortable, spacious and clean. Little touches like tea and coffee and fresh milk in the room made it a very pleasant stay. Thank you.
Julia
2016-09-05T00:00:00Z
Lovely. Very well looked after and wonderful place. Went out in the evening and everyone was so friendly and welcoming. What a find!
Justin
2017-03-12T00:00:00Z
Lesley and her daughter were lovely and welcoming hosts and the room was beautiful. Great to have the use of the hot tub too! Thanks for having us.
Tom
2016-07-25T00:00:00Z
We were made very welcome, we respected the house rules and were very happy with the way were treated and our host was very friendly and amenable.
Ian
2016-08-01T00:00:00Z
A very beautiful room and ensuite, it was very clean and the bed is ever so comfortable! Our host was lovely and helpful and the hot tub was amazing! We really enjoyed exploring the local area and a walk in Sutton Heath.
Natalie
2016-10-24T00:00:00Z
Kamertype
Privé Kamer
---
Type woning
Huis
---
Geschikt voor
2
---
Slaapkamers
Woodbridge, Suffolk, Verenigd Koninkrijk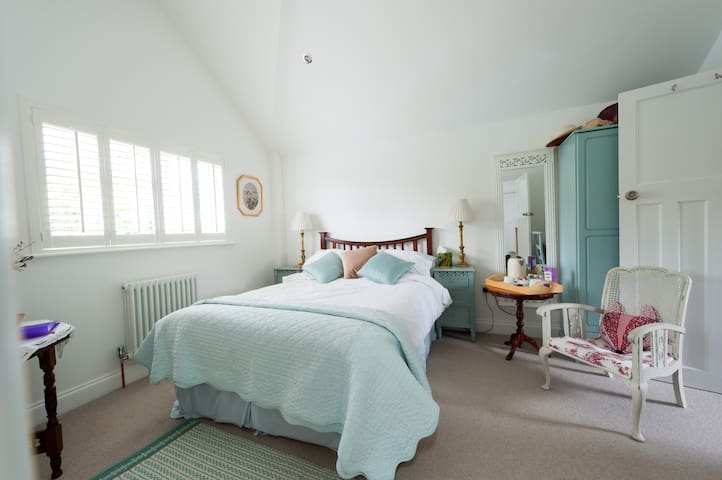 Trickers Mill is a 5 storey Grade 2 listed Tower Windmill with its own private courtyard located in the heart of Woodbridge close to the Market Square. The ground and first floors have been converted to provide fabulous accommodation for two people.
You will have a unique experience as there are no other habitable windmills in Woodbridge.
The Mill is just minutes from the Market Square where there are numerous boutique shops, bars, pubs and restaurants. A further stroll down the hill brings you to the bustling Thoroughfare with a further variety of shops, eateries and bars. We love Honey and Harvey for a light lunch and The Table for great evening meals . Walks along the Deben river wall with views of the Tide Mill are also enchanting.
A bottle of wine and some great bread was a fantastic welcome to a great space.
Richard
2016-04-25T00:00:00Z
Tessa was a great host, everything well organized and explained on arrival. If your looking for something a little different and unique then you will not go wrong with this choice. The mill has been renovated to a high standard and is very comfortable. Central location within Woodbridge making it very convenient for local Pubs/restaurants of which there are a tremendous choice. Surrounding area allows for lots of exploring within this part of Suffolk. Highly recommended. Well done Tessa!
Michael
2016-04-28T00:00:00Z
Very comfortable accommodation and well located.
Helen
2016-12-27T00:00:00Z
Fantastic building, great location.
Paul
2016-12-31T00:00:00Z
A fantastic property that has been beautifully restored into a comfortable and sumptuous home from home. Tessa was a lovely host with lots of local knowledge and she provided everything we needed for a great stay. The windmill is just a couple of minutes walk into the town which has plenty of restaurants, shops and pubs.
Jenny
2017-02-10T00:00:00Z
An unusual home which is definitely worth visiting. It is close to the town and local places of interest.
David
2017-02-28T00:00:00Z
Thank you for the weekend - we loved the house and the views from the top in the morning were fantastic.
Ed
2017-01-30T00:00:00Z
Lovely windmill with beautiful finishing touches. Little Easter eggs, fresh bread and jam. A nice quiet retreat in a pretty little town.
Katharine
2016-03-31T00:00:00Z
Kamertype
Gehele woning/appartement
---
Type woning
Overig
---
Geschikt voor
2
---
Slaapkamers
Woodbridge, Verenigd Koninkrijk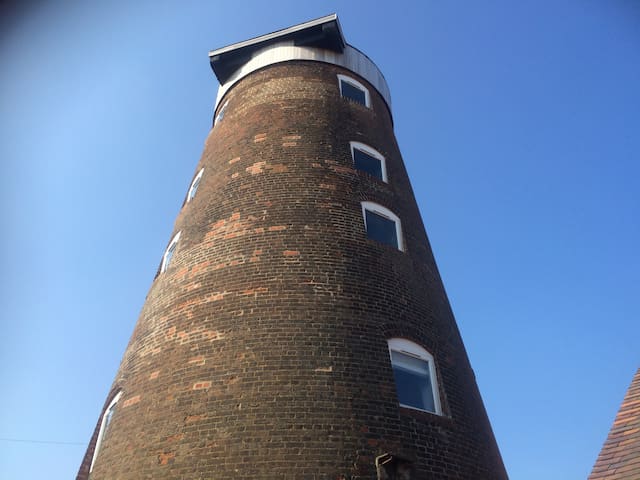 Welcome to The Alde & Deben two cosy quality chalet style apartments, each ideal for 2 adults. Each high spec unit has its own private patio with views across the pond and the countryside and designated parking space next to the chalets on level paving. With 3 local pubs serving quality food and within 10 mins of the Historic riverside town of Woodbridge. The whole area is suitable for walking, cycling, fishing, bird watching, historical visits and the beach is just 30mins away.
Welcome to a quiet haven off a quiet lane, just 5 minutes from the A12 dual carriageway and 90 mins from London. Your high quality self contained chalet apartment will give you full privacy and includes a separate double or twin bedroom, an en-suite with a large walk-in shower, a living room and kitchen area with internet smart TV and relax and enjoy the sun on your sun-trap patio next to a large natural pond within the private garden, with views across the Suffolk Countryside and is an excellent base from which to explore the Suffolk Heritage Coast and its Historic Towns. All rooms have hygienic dust free tiled floors with underfloor heating. The Kitchenette includes set in to the worktop a sink and drainer, 2 ring electric induction hob. A microwave oven, electric kettle and toaster, a hood extractor, fridge, utensils, cutlery and crockery. A table and 2 chairs. The living room has views across the pond and includes two tub chairs, a coffee table, internet smart TV and WiFi connection and USB charging points for mobile phones, tablets and laptops. Books and local information. The bedroom has a king size double bed or twin beds with reading lights, a wardrobe and 2 bedside cabinets with drawers and USB charging points for mobile phones, tablets and laptops. The En-suite has a large walk-in shower with the latest tower shower system including over head shower, body jets and hand held spray. Ceramic basin and vanity unit, a demisting mirror with vanity lighting and back to the wall toilet.
Ufford Village is the home of the Suffolk Punch Horse, with a beautiful Norman Church and 2 pubs. Local Historic Towns include Woodbridge (3 miles), Snape Maltings (8 miles), Aldeburgh (15 miles), Southwold and Walberswick (25 miles). Historic Castle Towns Framlingham (10 miles) and Orford (11 miles). Nature Reserves RSPB Havergate (11 miles), Minsmere (20 miles) and Westleton Heath (18 miles). The Anglo-Saxon burial site of Sutton Hoo (3 miles).
Both Elaine and husband very friendly. Peaceful location out in the countryside with access to village pub and extensive walking from the front door. Simple but very well appointed and designed accommodation. Excellent to sit outside by their pond and watch sunrise and sunset. Lots of birdlife right beside the lodge.
John
2016-07-24T00:00:00Z
Ric & I enjoyed our overnight stay in the Alde Chalet. It was well equipped, spotless and located in a peaceful rural setting. We were made to feel very welcome by Elaine & her husband. Thank you.
Jools
2016-07-18T00:00:00Z
Elaine has thought of everything...a wonderful place to stay, peaceful and immaculately kept. Thank you for a lovely stay, look forward to returning!
Catherine
2016-09-28T00:00:00Z
We had a great stay at Elaine's Deben Chalet. It was immaculate, peaceful and homely. Perfect for visiting the Suffolk Coast and we were made to feel very welcome - would highly recommend.
Sam
2016-07-21T00:00:00Z
This was our first time using Airbnb and every experience was positive. Our hosts were very welcoming from the beginning, and when asked, offered lots of local knowledge. They pointed out historical and scenic sights. Our room was spotless. It offered modern and high standard amenities and facilities while being warm and homely. The shower is a stand out feature and has to be seen to be believed. For anyone wanting a quiet break away from hustle and bustle, these chalets are ideal.
Mark
2016-07-11T00:00:00Z
We thought the accommodation was lovely in great surroundings. The place was very clean tidy and had modern furnishings. The host were very friendly. I would recommend this place to anyone.
Lisa
2016-11-13T00:00:00Z
A nicely fitted out chalet in a lovely location. I was greeted on arrival and shown everything necessary. Immaculately clean and very comfortable. Whilst it was raining when I was there, it would be a delight in the sunshine.
David
2016-07-01T00:00:00Z
Our stay at the Deben was lovely , a bit tricky to find first time but Elaine was on hand to guide us there and it was well worth finding. A beautiful brand new chalet with a very comfy bed and magnificent shower! It was lovely to sit by the pond in the sunshine and relax in the peace and quiet . Would definitely return.
linda
2016-07-30T00:00:00Z
Kamertype
Gehele woning/appartement
---
Type woning
Appartement
---
Geschikt voor
2
---
Slaapkamers
Woodbridge, Suffolk, Verenigd Koninkrijk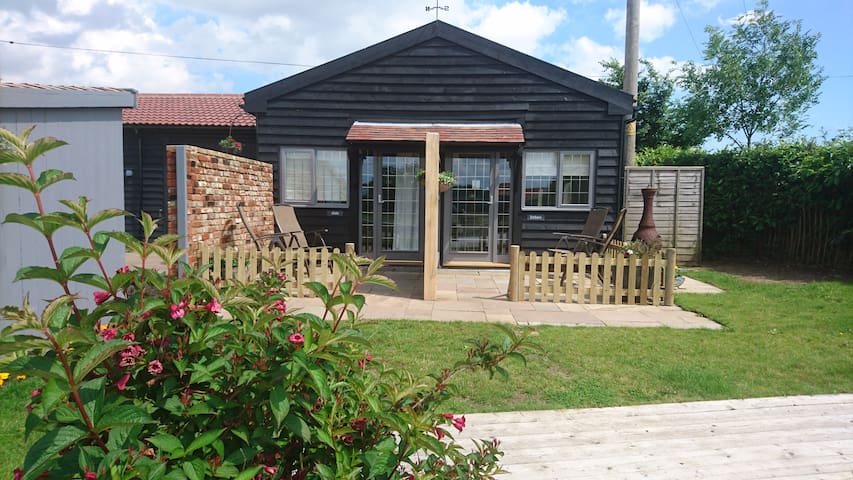 We really enjoyed our stay, lovely and comfortable boat, friendly hosts and so much to do in Woodbridge and Suffolk!
Eline
2016-10-22T00:00:00Z
Gill was very friendly and the bottle of wine and flowers waiting were a lovely welcome- the barge was a complete delight and the photos didn't do it justice- we would highly recommend staying here!
Julie
2016-10-16T00:00:00Z
A very attractive spot for a gorgeous lady , well boats are feminine aren't they? Seriously comfortable, fantastically cosy and on the beautiful River Deben, Gill and Tim's Dutch barge provided a relaxing getaway in a county to which we will no doubt return. Thank you for a great stay, hopefully not the last ......
elaine
2017-01-02T00:00:00Z
A lovely, cosy barge, great for relaxing and exploring Suffolk. All amenities and stunning scenery.
Sarah
2017-04-07T00:00:00Z
An amazing place to stay. We had peace and quiet within a few minutes walk of the town - great fish and chips, pubs etc. Heating on the boat was plentiful and cooking was fun. We slept well, tucked up in cosy beds. We loved the selection of DVDs and CDs too.
Philip
2016-12-30T00:00:00Z
I would recommend everyone to stay on this beautiful Dutch barge, Gill has furnished her with everything you could need including great Aga and central heating should it turn cold. We found the beds very comfortable and the kitchen, living space ample for our family of 4. The location is beautiful, right next to the Tide Mill and with the restaurants/shops a short walk away. There are stunning views to be found a short walk down either direction along the river. Book your stay you will not be sorry.
lee
2017-02-19T00:00:00Z
We had a lovely and relaxing time on the Twee Gebroeders, despite building work going on nearby. The boat was beautifully furnished, warm and cosy, and the views amazing - lovely sunsets and a wide variety of birds to view from the rear deck. The station, cafes/pubs and the centre of town all very handy.
Maartje
2016-12-01T00:00:00Z
Lovely boat , warm, cosy and well equipped. The location was great for walks, the river and Woodbridge had everything we needed.
Kate
2017-01-22T00:00:00Z
Kamertype
Gehele woning/appartement
---
Type woning
Boot
---
Geschikt voor
4
---
Slaapkamers
Suffolk, Engeland, Verenigd Koninkrijk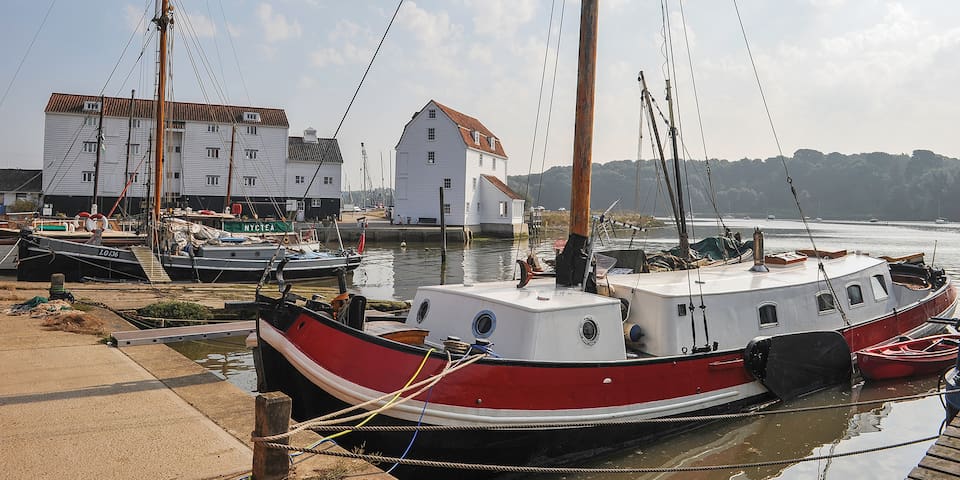 Unique houseboat with stunning river views. Just a 5 minute walk from Woodbridge's thriving town centre with great pubs, cafés, restaurants, independent shops & cinema. 10 minute walk to train station (90 mins to London). Kitchenette, shower, toilet, sun deck, TV/DVD BBQ and parking available.
Sea Rover is a houseboat with a difference. Located on the River Deben overlooking the historical site, Sutton Hoo. Great for bird-watching, fishing or just gazing out across the river. Just a 5 minute walk into Woodbridge where you will find fabulous pubs, cafés, restaurants, independent shops. and cinema. The boat is bright and spacious, 'a floating studio'. Double sofa bed in the main space and a single on the lower deck, so comfortably sleeps 3. Kitchenette, shower/toilet, TV, radio and DVD player all on board and a wonderful sun deck. BBQ/picnic area next to the mooring. Bikes and a dingy are also available. Exclusive use of the houseboat and sundeck. Use of the picnic/BBQ area next to the mooring. A welcome and introduction to the boat. We live on a houseboat nearby and can be contacted by mobile anytime during your stay. An idilic spot with incredible views across the river and just 5 min walk from a fabulous selection of restaurants, pubs, cinema, swimming pool/gym and independent shops. Also just 10 min walk from the train station (90 mins to London). Suffolk's best beaches are just a bus ride away as is the concert hall at Snape for incredible dance, music and festivals. 10 min walk to train station (90 mins to London Liverpool St and 15 mins to Ipswich). Regular bus service to Aldeburgh (seaside town), Snape (concert hall/festivals and independent shops) and Felixstowe (seaside town). Sea Rover is a boat and staying on her is different to being on land. She is very sturdy and doesn't rock about but she will slightly sway when the tide is high. Please take care when getting on and off her when she is floating. As the River Deben is tidal, high tide is every 12 hours and the boat will be floating for 2-3 hours during this time.
An idilic spot with incredible views across the river to the National Trust's historical site, Sutton Hoo. The boat is just a 5 min walk from a fabulous selection of restaurants, pubs, cinema, swimming pool/gym and independent shops. Also just a 10 min walk from the train station (90 mins to London). Suffolk's best beaches are a bus ride away as is the concert hall at Snape for incredible dance, music and festivals.
We really enjoyed our stay on the Sea Rover. As the listing states and other reviews have mentioned, staying on a boat is not the same as staying on land - think of it as more like a floating caravan than a hotel and you won't go far wrong. We found that, even though it's within walking distance of Woodbridge town centre, the location and nature of the boat meant it provided a wonderful sense of tranquility and "getting away from it all". Woodbridge itself is lovely, and well served with great shops and restaurants.
Glenn
2016-10-27T00:00:00Z
We loved our experience on this unique houseboat, despite having typical awful British summer weather. Jo was a great host very friendly and helpful, and provided us with all the information we needed to know for our stay, The boat itself was spacious, clean and cosy and the scenery was lovely. Woodbridge town is a 5 minute walk along the river and is a great little town.
Julie
2015-08-28T00:00:00Z
Jo is a perfect host - made us feel totally welcome picking us up from the station, giving us a tour and providing breakfast ready for us on the first morning. And fresh eggs from the chickens! Just as described but better. Took the bikes out for a cycle along the river, and enjoyed some great food in local restaurants. Jo is on hand all the time for any questions. The boat has everything you need. Perfect, relaxing weekend away from London!
Hannah
2015-05-18T00:00:00Z
Jo was always on hand whenever we needed anything. She's a really lovely kind lady and has thought of everything to make your stay special. Her boat is clean, light and well equipped. It's a great adventure and escape from everyday life in a beautiful setting.
Lisa-Jayne
2015-05-05T00:00:00Z
Fabulous boat and wonderful host. We had such a great time on the Sea Rover, we can't wait to go back. Can't recommend Jo highly enough.
Francesca
2014-10-12T00:00:00Z
Ein Geheimtipp in jeder Beziehung. Jo hat uns sehr herzlich empfangen und war immer für uns da. Das Boot ist wunderschön und ruhig gelegen. Rundum entspannend: Zu Fuss, mit dem Auto, Fahrrad oder auf dem Fluss mit dem Kanu unterwegs. Vielen herzlichen Dank Jo und Steve!
Johannes
2014-08-28T00:00:00Z
Jo made us feel welcome from the moment we arrived and throughout our visit. The location of the boat was lovely and tranquil, and the boat itself very cosy. Recommended!
Douglas
2016-05-09T00:00:00Z
Jo was very accommodating with our changing arrival time, and very friendly. Boat is well placed in Woodbridge (10 min walk along the river to centre). Certainly an unusual place to stay for the weekend!
Jo
2016-07-18T00:00:00Z
Kamertype
Gehele woning/appartement
---
Type woning
Boot
---
Geschikt voor
3
---
Slaapkamers
Woodbridge, Suffolk, Verenigd Koninkrijk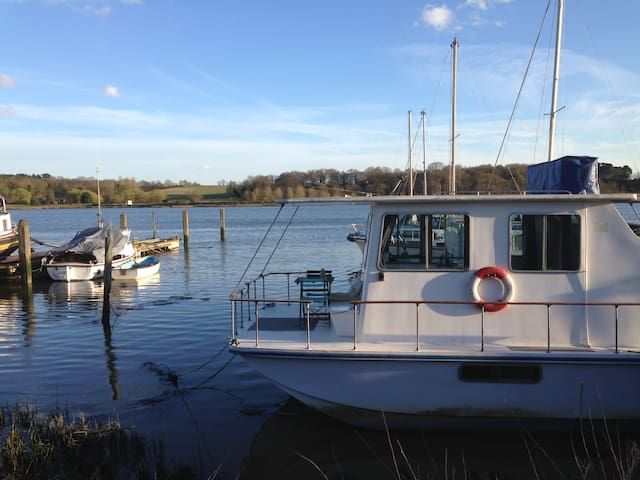 Charming private annex, attached to end house of a Victorian terrace in a picturesque area of Woodbridge just off the historic Market Square. Convenient for everything!
The annex is comprised of a bedroom with a very comfortable double bed with Egyptian cotton sheets, a living/dining area with free Wi-fi and DVD viewing(sorry, there is no TV connection) a kitchen with kettle, toaster, cooker and fridge and a newly fitted shower room with heated towel rail. The accommodation is self contained/self catering, however teas, coffee and biscuits are provided along with toiletries, towels and a hair dryer.
Woodbridge is a lovely town with so many things to see and do. The river walks are picturesque with the iconic Tide Mill a good starting point and the mostly independent shops offer a wide variety of goods. There are numerous coffee shop sand cafés to choose from including ITV's best British bakery winner. There is a large selection of very good restaurants and pubs for eating and entertainment, along with an independent cinema. Everything one needs can be bought in the local supermarket and all are within walking distance of the annex. Woodbridge is considered the gateway to the Suffolk Coast and Heaths area of Outstanding Natural Beauty and a convenient base from which to explore the region's many attractions.p
My boyfriend and I very much enjoyed our one night staying in this lovely annex. It was charming and had all the essentials, not luxurious, but be we're very comfortable and felt at home. We would definitely recommend staying here- you may even be lucky enough to meet patti's two lovely dogs! Breakfast things were a real treat too.
megan
2015-04-20T00:00:00Z
Patricia was very helpful & accommodating. The lodgings were a good base to explore Woodbridge by foot and surrounding areas by car.
Renee
2015-08-09T00:00:00Z
Patti is a lovely host. Very attentive and welcoming. Her place is perfect and in an ideal location for visiting Woodbridge. Highly recommended!
Niall
2016-08-29T00:00:00Z
This was my first experience of airbnb and it was great. Patti was a friendly, welcoming hostess and her house was exactly as advertised, comfortable and convenient. It was lovely to have such a good home base.
Helen
2015-08-15T00:00:00Z
My stay was great, and the location is very handy for the town and getting around the Woodbridge area. It really is a nice small flat with all the amenities described by Patti.Lots of parking on the street and it is very quiet which makes getting a good night's sleep so nice. I would certainly come back again. Patti provides Tea and Coffee as well as a nice loaf of bread to help you get started. It is about a 15 minute walk from the station,and ten minutes into the town itself. You can hire cars in Woodbridge and there is a good train service covering the local area.
Graham
2016-08-08T00:00:00Z
Patti's communication before our arrival was spot on and we found the flat with no problem. Great to have your own space with kitchen, lounge, bathroom and delightful bedroom. Parking on the street outside the flat and an easy walk into town. Patti was friendly and gave us helpful advice on nearby places to visit. A lovely place to enjoy our little holiday.
Peter
2016-08-25T00:00:00Z
This was ideal for us. The flat was indeed charming and had everything we needed. It was close to town so had a good wander round the shops and a walk by the river. We could then comfortably hibernate away reading, watching a DVD , getting a takeaway and then retire to a very comfy bed. Great communication before hand/straightforward to collect the keys. Patti made us feel very welcome, kindly leaving us bread, milk and even a birthday cake as had mentioned this was a birthday treat. We would certainly come back.
Sarah
2015-01-17T00:00:00Z
Felt incredibly easy, perfect for my short visit to the area
Mole
2016-06-28T00:00:00Z
Kamertype
Gehele woning/appartement
---
Type woning
Huis
---
Geschikt voor
2
---
Slaapkamers
Woodbridge, Suffolk, Verenigd Koninkrijk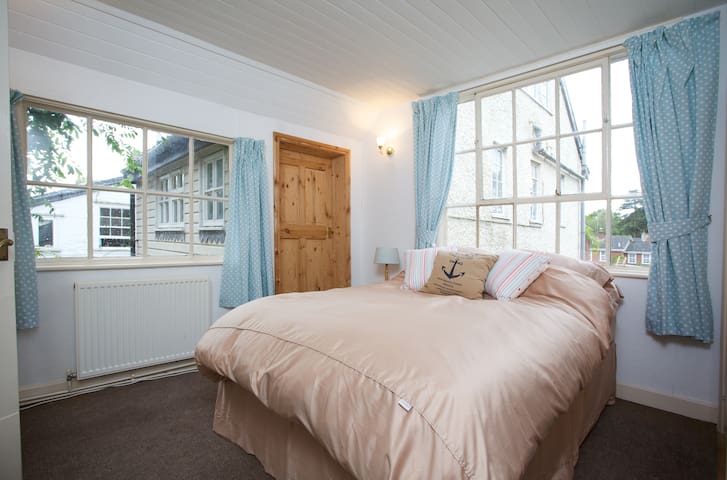 Welcome to our cosy glamorous bell tent set in a truly magical location where the woods meet the reeds. Enjoy the wonderful combination of riverside wilderness, farm animals and comfortable outdoors accommodation which is only ten minutes walk to Woodbridge with all the buzz of a lively Suffolk market town.
It's a unique setting at the edge of a lively town where you can enjoy the beauty of nature only minutes away from cafes and pubs. The bell tent is in an old willow wood and orchard, part of Spring Farm Barn, a seven acre site which is next to the beautiful river Deben and close to ancient Sutton Hoo. Inside the tent there is a king size bed with a comfortable mattress and bedding, two single futon mattresses tucked away, a couple of armchairs for lounging in and a blanket box full of, well, blankets for extra comfort. We provide bed linen and towels. In the reeds there is an outdoors heated shower and a compost toilet accessed via meandering boardwalks lit by solar lights. Next to the tent you'll find a cooking and sitting area covered by a shade sail. We provide a gas camp cooker, ice box with ice packs, pots and pans, utensils, cutlery and plenty of lovely crockery (collecting beautiful china being one of my vices!). There is a fireplace for bonfires and barbecues, there are hammocks and swings, trees to climb on, a stream to paddle in and an occasional train going by to wave at. We're close to the East Suffolk railway line and so we hope that, like us, you'll see the twice-hourly train as more of an entertainment rather than nuisance. In addition to the pleasure of observing rabbits hopping around the orchard, muntjac deer running through the woods and pheasants peeking from the reeds you can enjoy watching daily shenanigans of our two goats, three alpacas, hens and ducks - watch this space, our menagerie tends to grow monthly! As parents of school aged children we know how difficult it is to find an affordable fun place to stay during school holidays. Therefore we are making a special offer for the first two weeks of 2017 summer holidays for families with children to stay with us for £50 a night. We've had great fun developing a glamping site in Woodbridge reflecting our ambition to share this beautiful and unique environment with others.
Woodbridge is a charming Suffolk market town with cafes, pubs, independent shops, cinema, swimming pool and plenty of buzz. It's the gateway to the Suffolk coast, to beaches at Aldeburgh and Southwold, the forests of Rendlesham and Tunstall (our favourite), and Sutton Hoo historical site is just across the river. We'd be delighted to tell you about our favourite local places if you'd like help with planning your visit.
Vi har haft två fantastiska dagar i en underbar omgivning. Duschat under stjärnorna och sett lägereldens flammor dansa mot natthimlen. Utvilade efter god sömn i en utomordentligt skön säng i det rymliga tälet utforskade vi omgivningen. Tuuli hjälpte oss med all information vi behövde och såg till att vi hade allt vi behövde.
Marie
2016-09-29T00:00:00Z
Amazing place - a hidden bit of wildness just outside the town and looking over the reed beds. And very welcoming hosts too!
Paul
2016-10-15T00:00:00Z
The setting is beautiful. It was a very quirky place to stay with the vintage kitchen and crockery. They are a lovely family who made us feel very welcome. Our children played together and was great to have animals on site. The kids got to feed them and really enjoyed themselves. I'd recommend taking some wellies in case there has been rain. Brilliant stay and would want to go again
Nicola
2016-08-09T00:00:00Z
Such an amazing time.tuuli and her family made us feel so welcome. Lots of memories made with our 2 children.would highly recommend it.
Cara
2016-09-01T00:00:00Z
We were greeted on arrival and were given a tour. Tuuli had even baked a cake as I had mentioned it was mu husband's birthday. We also got to sample the delicious, fresh eggs from their hens. The facilities were very great and a lot of thought has clearly gone in to creating a beautiful setting. My daughter loved seeing and feeding the animals too.
Heather
2016-09-26T00:00:00Z
Tuuli and her family made us feel very welcome a very very special trip for our family my husband is an amputee and currently recovering from A major op. Tuuli did everything possible and more to make sure we had everything we needed. It was an incredibly relaxed atmosphere just what we needed. We came prepared with wood, water, firefighters and try had everything we needed and so much more. The camp is utterly divine and we cannot wait to return. Cannot express our heartfelt gratitude to Tuuli and her family we highly recommend staying on this special Place it was just what we needed.
Emma
2016-08-21T00:00:00Z
This was my first Airbnb experience and now I'm concerned I may never better it! It was awesome. The tent was snug, the bed so comfy. I cooked over an open fire, used the amazing outdoors shower twice...once under the stars and then in the morning sun. Outdoors kitchen had everything I needed, and I was able to cook a very large fry up on the double stove. Animals are lovely, especially the goats and alpacas. Enjoyed feeding them apples during my stay. The host was lovely, so friendly and helpful. She settled me in and then left me to it, which is exactly what I wanted. She did however say I could come get her if I needed anything at all. Perfect stay, place and host. Thank you
Mel
2016-10-04T00:00:00Z
Tuuli made us feel so welcome. It is truly a magical place. The children loved feeding the animals, climbing trees, swinging, watching bats, and most of all the very exciting toilet. I loved the beautiful space - and now we're home I have to get my sewing machine out, because I have had a request for "bunting in our garden too mummy". They also think we should come back next year, for longer. I agree with them. Tip for others with children - the cafe on the quay behind Woodbridge railway station put out bags of their stale bread for children to feed the ducks and swans.
Vivie
2016-08-19T00:00:00Z
Kamertype
Gehele woning/appartement
---
Type woning
Tent
---
Geschikt voor
4
---
Slaapkamers
Woodbridge, Suffolk, Verenigd Koninkrijk
Treat yourself to the perfect romantic escape. Breathe in breathtaking views, soak away the worries of the world in a gorgeous hot bath and then cuddle up in front of the fire with a glass of something relaxing! This enchanting cosy cottage sits within a 75 acre estate, 20 mins from the coast of Aldeburgh and Shingle St. Utterly dog-friendly - a fairytale fantasy for you, your lover and your furry friend!
It's fairytale because everywhere you look is beautiful and all yours to explore, set up picnics, light a BBQ or just lay down and look at the sky! You overlook this picturesque moated medieval hunting lodge called Letheringham Lodge but are secluded and private in your own enchanting little cottage with private access and parking in front. The kitchen has everything you could need for an escape from the crazy world: induction hob and oven; fridge; cafetière, coffee, tea, milk, biscuits and a wee bottle of bubbly prosecco in the fridge! There is a microwave but no dishwasher. The bath in the bedroom is a complete luxury to soak away all your worries but if you are a shower person, there is a modern wet room with shower on the ground floor! Worried about the swans? Don't be. They are very friendly pets and will feed from your hand; they would never hurt you! If they come too close and you feel uncomfortable you simply raise your arms like being an aeroplane and they walk off. I assure you, you will fall in love with them like we are! They are called Henry and Ann because it is believed Henry Tudor and Anne Boleyn courted here (we have historians trying to prove it as I type this!). There are two other cottages but they face different directions and are separated well so you may not even see the people staying in these. We provide infinite firewood for your woodburner so you may not want to ever leave your cosy little hideaway. We are so dog friendly, we don't want you to collect his/her art installations unless they are on the paths - they feed the badgers and the deer!
Letheringham Lodge is 1.5 miles from Wickham Market which has the famous Revetts Butcher (with sausages to die for!!). The Greyhound at Pettistree is only 6 minutes drive and serves superb pub grub. The Crown at Ufford is also a 'must' visit. Both allow you bring your dog along! Campsea Ashe has a recommended auction house, and a local market on Monday mornings. The market towns of Framlingham and Woodbridge with nearby Sutton Hoo are also easily accessible and provide a wide range of shopping and leisure facilities. The Suffolk Heritage Coast is just a short 15 minute drive away. Snape, Aldeburgh, and Orford are all within easy reach and Easton farm park is less than 1.5 miles or a 3 minute drive away!
The cottage, setting and hospitality is simply faultless!
Rob
2017-04-10T00:00:00Z
Kamertype
Gehele woning/appartement
---
Type woning
Huis
---
Geschikt voor
2
---
Slaapkamers
Woodbridge, Suffolk, Verenigd Koninkrijk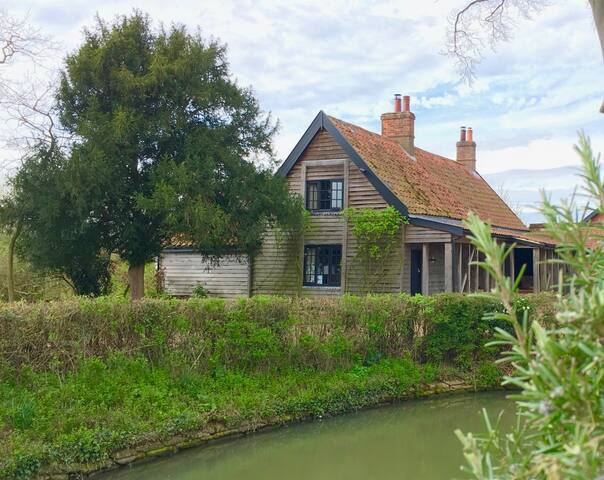 The Stables - Sleeps 2-3+ infants (optional sofa bed ) Comes as an open living space with bedding that can be made up as 2 singles or 1 kingsize upon request. Bespoke kitchen and separate bathroom with WC and large shower. Outside there is room for dinning alfresco and a BBQ. There is also a sofa bed and travel cot upon request for per night fee on our web site. Please advise upon booking if required as aKingsize bed or tow singles
Just a 5 minute drive from the popular market town of Woodbridge, this is an ideal location for holidays or weekend breaks within easy reach of Aldeburgh, Snape, Southwold, Orford, Bawdsey and many other beautiful Suffolk highlights. Our plan has always been, and remains, that Partridge Lodge should be a relaxing, interesting and fun place for friends and families to come and spend their much prized holiday time. We provide everything you need to get your holiday started including child friendly equipment that we know from our own experiences can lead to heavy and rather bulky packing, which would be great to avoid. Although there is (thankfully) no getting away from the beautiful Suffolk countryside and all the areas of interest that it has to offer. We are nestled in the country yet only a few minutes from Woodbridge, well known for its restaurants and bars, and with easy reach of the county's heritage coastline from Southwold to Aldeburgh to Orford.
Kamertype
Gehele woning/appartement
---
Type woning
Huis
---
Geschikt voor
2
---
Slaapkamers
Woodbridge, Suffolk, Verenigd Koninkrijk
Contemporary 2 bedroom 2 ensuite cottage set within the historic setting of Letheringham Watermill - an idyllic waterside Suffolk hideaway The property is set away from our main house in a setting of three cottages all linked by an outside decked area which is appealing for watching the world go by
No doubt our riverside location makes this cottage 5***** setting really unique - as so many guests say our setting is so much better than the images we have on this site it's hard to capture digitally the serene beauty that Letheringham Mill site and grounds has to offer Guests love the peace & quiet strengthened by the fabulous comments our visitor books are full of compliments for our high standards in cleanliness & interior design - we have a first class housekeeping team who keeps the old stables sparkling Inside there is a fabulous bespoke modern kitchen by a local kitchen designers Luxmoore - having everything you should need in a home away from home - including Bosch built in appliances for Oven/Hob/Extractor with dishwasher and washer/dryer The bedrooms with Willis & Gambier bedroom furniture with memory foam relyon mattresses having their own ensuites so ideal for guests sharing the cottage wanting their own bathrooms Excellent wireless wifi available with BT phone for local UK calls as mobile signals can be intermittant outside of Vodafone users All on one level without any stairs it's easy to navigate around with a spacious air about The Old stables - There is a back door onto the decking on the riverside which is a large communal deck shared by all three cottages sited here We have a communal door between The Hayloft and Old Stables which is locked during individual bookings but can be opened to enlarge this into a larger rental place of up to 8 guests We supply Tea,coffee & sugar in all cottages and basic supplies such as olive oil, salt & Pepper, Milk, water & sparkling water - we supply tablets/salt/rinse aid for the dishwasher & laundry washing in the kitchen cupboards plus kitchen foil and cling film as we feel sometimes it's really hard to carry everything on a trip and hope this helps guests to manage their break - of course a complimentary bottle of wine too to welcome you here..............
Rural location but drive away from some great places on the heritage Suffolk coastline such as Aldeburgh & Southwold
What a beautiful setting ! We enjoyed the peace and quiet . Thank you Richard , Jackie, Amber and Teddy . We would really love to stay here again. The weather was kind and this made the visit very special. Kind Regards Tracy and Jay
Tracy
2016-08-28T00:00:00Z
Wonderful accommodation in beautiful quiet setting.
Diana
2016-04-03T00:00:00Z
This place is a must for a family break or a romantic retreat truely is secluded and peaceful (secluded in a good way) and with loveley grounds had the pleasure of meeting richard who was friendly and welcoming thers a few really nice beaches not to far drive and lots of lovely farm shops and cafes our dog absulutly loved the freedom and being able to go in all the shops and pubs never been somewhere so dog friendly the acomadation was great to very clean and felt like home modern but cosy with quirky litltle feautures im sure any of the conversations would be great quiet at night with lots of stars friendly dogs to great stay with lots of great possitives thank you for a great break peter lauren and barney
Peter
2016-10-17T00:00:00Z
We had a wonderful stay in this beautiful cottage. Next time I think we'll take friends as its the perfect hideaway and retreat from London
Duncan
2016-07-10T00:00:00Z
Such a lovely week spent in The Old Stables. Not only was the cottage in the most beautiful setting, the cottage itself so lovely and our hosts so friendly, but it was just a short drive to get to many fantastic places. Thank you!
Helen
2016-08-22T00:00:00Z
Great stay
Deepa
2017-02-03T00:00:00Z
We stayed in this cottage over the Xmas period and found it a very warm, well decorated and charming place to stay. The environment around the mill is beautiful and the Christmas lights outside the cottage were magical. Would definitely come again in the future.
Daniel
2016-12-22T00:00:00Z
Accueil excellent. Notre hôte s'est même déplacé pour venir a notre rencontre car avec la nuit nous avions des difficultés à trouver. Le logement est très bien décoré, bien chauffé, avec toutes les commodités. Hôtes vraiment charmants
Marc
2017-01-05T00:00:00Z
Kamertype
Gehele woning/appartement
---
Type woning
Huis
---
Geschikt voor
4
---
Slaapkamers
Woodbridge, Suffolk, Verenigd Koninkrijk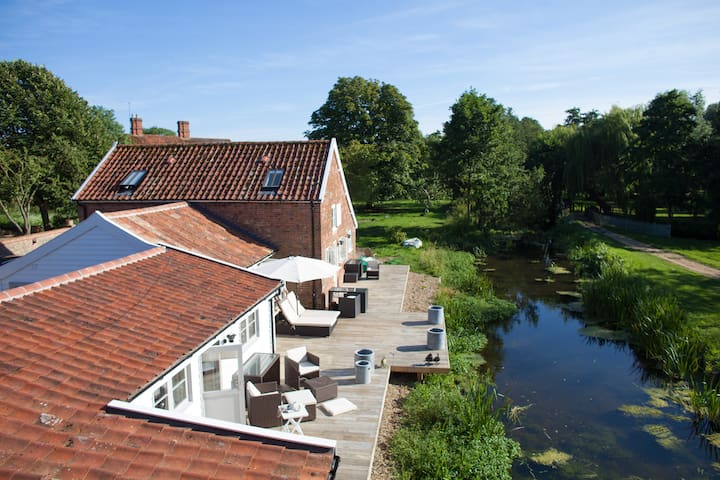 Really welcoming and comfortable stay in a beautiful house. Definitely stay again if up that way
Richard
2016-01-21T00:00:00Z
I had a wonderful stay at Melton manor, and I would strongly recommend it. I was warmly welcomed by Lucinda and Colin and was treated to the best comfort I could have hoped for. The room and bathroom were cosy, luxurious, clean and beautifully decorated. I wish I'd had more time to linger and enjoy both the gorgeous interior and impressive gardens. Thanks to both of you for a perfect stay. X
Katell
2015-05-09T00:00:00Z
A fabulous house, ideal location for my needs and a very attentive but discrete host. I would gladly move in!
Maureen
2015-12-20T00:00:00Z
Kamertype
Privé Kamer
---
Type woning
Bed & Breakfast
---
Geschikt voor
1
---
Slaapkamers
Melton, Verenigd Koninkrijk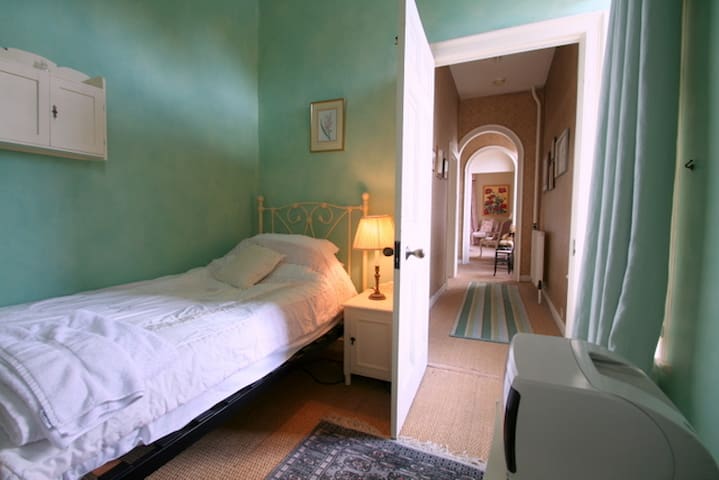 This lovely double room is ideal for up to two people who want to be near to the beautiful town of Woodbridge! We're 15 minutes walk from the town centre which has all necessary amenities and a train station with connections to London Liverpool St.
The double bedroom is upstairs and we have a downstairs bathroom and a separate toilet. We do have a very friendly dog, Ralph, a black labrador who will be very welcoming! Ralph is not allowed upstairs! Dog friendly guests only please! A few things have been added to the room since the photographs were taken, the room now has a television, radio/ipod docking station and bedside lamp.
We are 15 minutes walking distance from Woodbridge town centre. Woodbridge has a a main shopping street, The Thoroughfare, which has everything from pubs/bars/hotels to pharmacy, shops, Post Office and plenty of coffee shops! The train station is in the centre down by the river Deben, this has connections to London Liverpool Street and Norwich. The River runs through the town and has a beautiful river wall to walk along. You are also not far, approx. 30 minutes drive to the beautiful seaside town of Aldeburgh. We also have a convenience store, post office, pub, kebab/pizzeria, Chinese take-away on our street just 2 minutes walk from the house.
I was very happy with my stay. Everything was lovely and I was made to feel very welcome.
Susannah
2016-11-06T00:00:00Z
Harriet and Zac were very lovely and welcoming. Comfy bed. Fell in love with Ralph their dog who has the nicest nature. So well behaved. Short walk from our friends so was great location wise and easy to get to off the A12.
Celia
2016-08-15T00:00:00Z
We had a very comfortable night with these fabulous hosts. I had my 10 week old baby with me and they were incredibly accommodating, warm and helpful. I had a late gig and didn't get in until the wee small hours but Ralph their gorgeous dog was there to greet me with a friendly wag. I felt terrible that I managed to leave a water mark on a lovely wooden chest but Zak was super chilled-out about it. I couldn't recommend them highly enough as hosts. Many thanks!
Heather
2016-07-11T00:00:00Z
Harriet and Zac are fantastic hosts. They are enormously welcoming and really made me feel at home. The room, though small, was very comfortable and they were happy for me to come and go during my time with them. They are well placed for visiting Woodbridge and the surrounding Suffolk coast and I highly recommend them.
Katharine
2016-06-05T00:00:00Z
A very clean and comfortable room - ideally located to easily travel to and from Woodhall Manor for a wedding we were attending. Harriet and Zak (And Ralph the dog) were all very welcoming and easy to talk to. Would highly recommend!
Amy Joanne
2016-09-26T00:00:00Z
Harriet and Zak were both very friendly and welcoming with the right balance of chatty without being intrusive. The description of the room and the facilities on Airbnb was comprehensive and accurate. The room and house were clean with some nice flowers in the room. The house is a lovely walk away from the town of Woodbridge which has lots to offer. Zak and Harriet provided eating place recommendations. They seemed fairly flexible with regard to arrival and departure times. The dog is friendly too.
Jennifer
2016-05-13T00:00:00Z
We were made to feel so welcome and it was a perfect setting just a short walk to the main square. Such lovely hosts and their gorgeous dog was very welcoming too! Beautiful flowers, bottled water and other little soaps etc were a wonderful touch. Thank you!!
CHARLOTTE
2016-08-22T00:00:00Z
Harriet and Zak where both lovely and wellcoming, the place was super clean and smelled amazing. The room was actually bigger than I expected and again, very clean and comfortable. You can walk to the town centre for some great food. I recommend their place!
Ignacia
2016-08-26T00:00:00Z
Kamertype
Privé Kamer
---
Type woning
Huis
---
Geschikt voor
2
---
Slaapkamers
Woodbridge, Verenigd Koninkrijk
If you are looking for a retreat from the outside world, away from WIFI and TV this is the place for you. Set in the beautiful Suffolk countryside it is ideal for walking, cycling and trips to the Coast. You can start the day with fresh eggs from our happy hens, and later say hi to our dogs, sheep and horses. There are books, DVDs and board games to while away the time. We are fortunate to have some great village pubs locally that serve good food. You will need a car as we are rural.
April Cottage is a one bed annexe in our beautiful garden, with separate access and screened from the main house by shrubs and trees. We are 10 minutes by car from Woodbridge which is on the river Deben. There are plenty of lovely pubs locally that serve great food.
Beautiful area, flexible check-in, there was bread, milk, juice, tea, and coffee. We even bought some fresh eggs laid by Annie and the girls and took them home with us. Wouldn't hesitate to stay again by for longer to explore the area a bit more!
Jasmine
2017-02-19T00:00:00Z
If you are looking to get away from it all then Nicola's place is for you. Very peaceful and quiet. Close to lots of interesting places to visit and not far from the coast. Nicola very welcoming and helpful.
Hycie
2017-03-06T00:00:00Z
This is a lovely little cottage in a beautiful and peaceful area of Suffolk. Nicola was welcoming and friendly and gave us eggs from her chickens, orange juice and bread upon arrival which was well appreciated. She even let us borrow a lasagna dish! Very quick replies and happy to recommend pubs and walks nearby. The annex is hidden in their pretty garden which is full of little birds. It is well decorated, cosy and very warm thanks to the three heaters. If you're looking for a relaxing, scenic break we would definitely recommend this cottage.
Serena
2017-01-02T00:00:00Z
Gorgeously converted garage in a lovely rural setting hosted by a helpful and accommodating family. An absolute bargain.
Simon
2017-04-03T00:00:00Z
I had a lovely stay at Nicola's place. The annex has everything you need and was very peaceful during my brief stay! Unfortunately I was late for work in the morning and didn't get a chance to try the eggs Nicola gave me! I would be more than happy to stay again.
James
2017-03-30T00:00:00Z
A lovely stay, clean, comfortable and secluded, very welcoming hosts. Would love to stay again.
Joe
2017-03-19T00:00:00Z
Beautiful cottage - spotlessly clean, very cosy, well equipped with dvds and games. Lovely local area, we enjoyed a meal at a local pub at the host's recommendation!
Jessica
2017-02-01T00:00:00Z
Everything was great!
Velislava
2016-12-11T00:00:00Z
Kamertype
Gehele woning/appartement
---
Type woning
Pension
---
Geschikt voor
2
---
Slaapkamers
Charsfield, Engeland, Verenigd Koninkrijk
Charmant, hundefreundliche Doppelhaus mit einem recht großen Garten. Im Garten befindet sich auch ein Sommerhaus, wo Sie die fantastische Aussicht über Kaffee am Morgen oder am Abend Getränke genießen können. Ihr Zimmer ist gemütlich und teilt auch die tolle Aussicht.
Suzy was a great and friendly host. She was very kind, interesting, so accommodating, and made sure I had everything I needed for my stay. The house was lovely and the bed was very comfortable. Such a lovely place to stay- thank you Suzy!
madeleine
2016-09-29T00:00:00Z
I stayed one night stay with suzy after a wedding in woodbridge. The location was beautiful and peacful. Friendly, helpful and tentative hostess- with a cosy, comfortable home and very cute dog!
Jessie
2017-03-12T00:00:00Z
Suzy and her dog Nellie made me most welcome. I loved her homemade bread and jams.Her place is set in beautiful scenery.Ideal for a quiet escape .
Susan
2017-02-10T00:00:00Z
Suzy was a lovely host; friendly and welcoming and very helpful when I rang unsure of where I actually was! Both she and her little dog Nelly made myself and my dog very welcome. Access to the lovely big garden was great for the dog and although basic, the room was warm, comfortable and with welcoming touches. Thanks Suzy.
Sian
2017-02-01T00:00:00Z
I was looking for somewhere to stay for the night and this was the perfect spot. Suzy was a warm, welcoming host with a beautiful cottage and garden. It is a very peaceful home with a healthy selection of gardening books and a friendly dog. I would recommend to anyone who needs somewhere to stay for a short break.
Samuel
2016-05-30T00:00:00Z
A very welcome and restful night's stay at Suzy's house. The room has great views of the garden and surrounding countryside. Homemade bread toasted for breakfast with jam and coffee ..perfect!
Julian
2016-06-12T00:00:00Z
Suzy was friendly and welcoming but also gave me space to read the paper in peace over a yummy breakfast. The room was comfortable, I slept very well. There is a friendly dog in residence too.
Ruth
2017-04-01T00:00:00Z
Very welcoming, extremely comfortable and lovely surroundings. Highly recommended
John
2016-07-07T00:00:00Z
Kamertype
Privé Kamer
---
Type woning
Huis
---
Geschikt voor
1
---
Slaapkamers
Grundisburgh, Suffolk, Verenigd Koninkrijk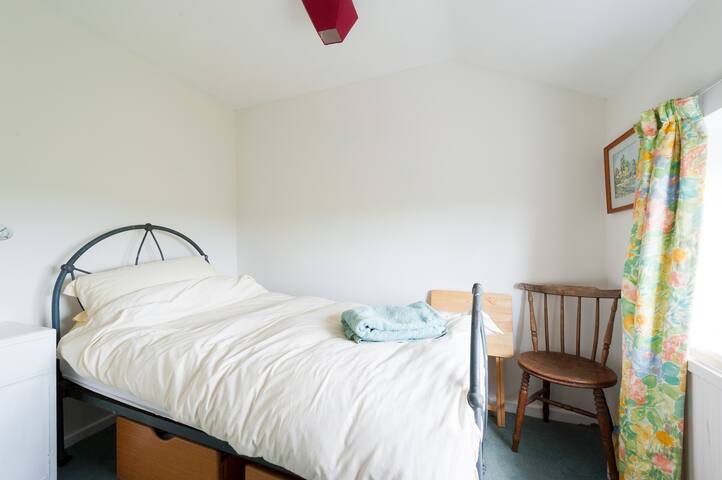 1

–

18

van

83 Accommodaties