7 Heavens cafe ligt op slechts 5-10 minuten lopen van de belangrijkste stad en de gemeentelijke VVV-kantoor. Een rustig en prachtig uitzicht op de terrassen en de stad. Deze lijst is een kamer goed voor 4 personen. De badkamer is aangewezen voor elke kamer gelegen buiten.
Best place you can stay at Banaue.. Nice, clean, with hot shower, great view and good restaurant. Louie is really nice and helpfull... And defenetly take her brother-in-law David as guide for Batad. He really helped us enjoy the place and have a lot of inside knowledge.. Thx a lot and see you both in future! :)
Pavel
2016-03-01T00:00:00Z
The place is so cozy! Ms Louie was very accommodating. Location is very accessible. Bonus: The sunrise is right across the balcony of her cafe downstairs.
Cookie
2017-01-08T00:00:00Z
After a long mountain drive it was great to arrive at 7th Heaven Cafe and Lodging. We were warmly welcomed and helped with our bags by the front desk attendant. The Cafe and lodging are located a few hungered meters past the main intersection in Banaue. It is built on a steep hillside with an unobstructed view of the town and rice terraces. There are 5 rooms in all, each room has its own private detached washroom and shower with hot water. The cafe and rooms are built in beautiful wood construction with warm wooden floors. The beds were very comfortable and the rooms were very clean. The pillows were great but you might need to ask for an extra blanket as it can get kind of cool at night in the mountains. The restaurant was nice with big wooden tables and chairs made from slabs of trees. The food was good reasonably priced with good portions. It is a busy place, we were there in January which is not high season and the rooms were almost full. It is on the main road so there is a bit of traffic but quiets down at night. Louie and her staff were wonderful and friendly hosts and went out of there way to make sure our stay was superb. Definitely would recommend a stay at 7th heaven. Thanks
Marty
2017-01-28T00:00:00Z
Perfect place to stay. Host was very cool and fun. Recommended
Charlotte
2017-02-11T00:00:00Z
We had a great time staying at 7th Heaven's, the view is scenic, rooms are cozy and comfy but need to note that the walls are made of ply wood so some noise from other rooms are unavoidable but tolerable. Clean private bathrooms with are definitely a win for us and we will definitely stay here again and next time longer!
Herz
2017-02-26T00:00:00Z
This was a family-run business and everyone was friendly, helpful and easy to communicate with. The residence was exactly as it was listed and was conveniently located near the middle of town. On arrival at the bus station, we were picked up and taken to the residence. The food was good and the room and facilities, although basic, were clean and had a great view of the terraces. Because we booked through Airbnb, we were given priority to be offered a tour guide (David) who looked after us for the duration of our stay. After we checked out we could still return to have a shower before we left on the bus for Manila. Highly recommended.
Greg & Jason
2017-01-06T00:00:00Z
Parfait
Thomas
2017-01-26T00:00:00Z
The place was very nice and everyone was very accommodating. Highly recommended
Marirose
2017-02-23T00:00:00Z
Kamertype
Privé Kamer
---
Type woning
Huis
---
Geschikt voor
4
---
Slaapkamers
Banaue, CAR, Filipijnen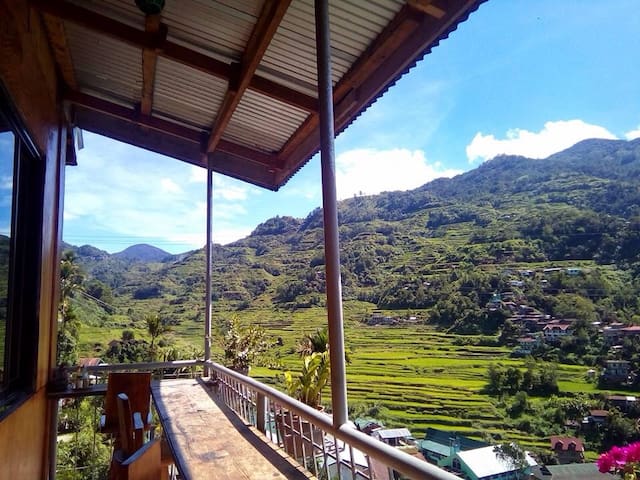 De perfecte schuilplaats van je dagelijkse routine bij Nalvo Beach in de buurt van Sta. Maria in Ilocos Sur. Prive-strand met wit zand in de voorkant van het pand. 500m² tuin, 220m² leefruimte. Fulltime Huishoudster inbegrepen. Europese norm.
Gerd's Hide Away Beach House is een perfecte keuze voor reizigers die geïnteresseerd zijn in pure ontspanning ver weg van het massatoerisme. Het ligt direct bij Nalvo Beach in Santa Maria biedt een eigen toegang tot een eigen, wit zandstrand. U vindt er een woonkamer, drie slaapkamers, twee badkamers, een keuken, een groot terras met uitzicht op zee en een grote tuin met een buitendouche plek te vinden. Alle drie de slaapkamers zijn voorzien van airconditioning. De master bedroom met uitzicht op de oceaan is voorzien van een tweepersoonsbed en een eenpersoonsbed, een eigen badkamer en een terras. De andere twee slaapkamers zijn voorzien van een tweepersoonsbed en een eenpersoonsbed. Toiletartikelen en handdoeken kunnen worden gevonden in de badkamer en zijn gratis te laden inbegrepen. De woonkamer is uitgerust met een televisie, een cd-speler en een zithoek. Het pand biedt gratis parkeergelegenheid voor drie auto's. Onze zeer vriendelijk en gastvrij huishoudster Miss Selang is bij het huis om uw verblijf zo aangenaam mogelijk te maken. Ze zal het huis elke dag schoon te maken. Een volledig uitgeruste keuken en een barbeque zijn voorzien, zodat u kunt koken of grill door uzelf of Miss Selang zal heerlijke Filipijns eten koken. Santa Maria City Centre waar u een Savemore supermarkt en een lokale markt te vinden, ligt op minder dan 4 km afstand. Een Kiosk is vlakbij, gemakkelijk te voet bereikbaar. Activiteiten zoals jetskiën, snorkelen, zip lining, de Unesco Santa Maria kerk en Pinsal Falls zijn bereikbaar in 15 tot 20 minuten met de auto, brommer of Trycicle. De historische stad Vigan ligt op minder dan 40 km en aanbevolen voor een hele dag trip. Spa activiteiten zoals massage, manicure en pedicure zijn beschikbaar in het huis op aanvraag. Gerd's Hide Away Beach House is bereikbaar met het openbaar Partas Bus. Slechts drie minuten van de snelweg. Boek uw prive-strand huis ver weg van het massatoerisme en het zal voelen als uw tweede huis. Probeer het en u zult blijven terugkomen!
-Nalvo Beach -Sta. Maria marketplace -Safemore SM supermarkt in Sta. Maria Mogelijke activiteiten in de omgeving: -Ilocos Avontuur zone -zip lijn -jetski -snorkelling -Pinsal watervallen -caves -Toeristische attractie Vigan City ligt op slechts 38km afstand
The place has everything you need for a weekend beach get away. Caretakers assist in all our concerns immediately. There is space enough for a beach barbeque party. I will also recommend thisbplace if just want to relax by the beach. Sir Martin replies to cater inquiries and concerns. The place looks a lot better in person than the pictures show. Once you enter nalvo beach, about less than a hundred meters ask residents about the german's house or Gerd's and they will point the house. In short, I will definitely be coming back!
Keith
2017-03-18T00:00:00Z
My wife is from the Philippines & most of her family lives in Santa Maria so when I started planning our trip to the Phils from the U.S. I was hugely disappointed that there was nothing coming up on Airbnb for that area (everything was 40km up the road in Vegan). My wife actually flew over more than a month before I did so we just crossed our fingers, said a few prayers & hoped for the best that something would come up. And just a few days before I left for the Phils - Martin's place came up. So I booked it immediately and hopped on a plane. Did I mention that we were throwing a 300-guest birthday party for my wife the week-end after I arrived? She has a very big family it turns out...lol Well it ended up that the school auditorium we were having the party in was just right up the street from this amazing beach front home, which is truly on one of the most pristine private beaches imaginable. I did have some reservations at first when Martin informed me there would be a live-in housekeeper around at all time (Miss Selang) who would actually be living upstairs with her young granddaughter. The three guest bedroom are all downstairs if you were wondering like I was. But it turns out it was just that skeptical - living in L.A. too long side of me over thinking things because Miss Selang and her little grand-child Kyla ended up being just like family. We even invited both of them to my wifes birthday party. Miss Selang was even kind enough to tell us that whatever food we bought she would be more than happy to cook it for us. My wife & I had been sending boxes like crazy to the Phils for about 6 months with enough stuff in them to give gift baskets to everyone that came to the party, with lots of games & prizes for the kids & tons of raffle prizes to give away as well. We even ended up having enough stuff left over to give away to many of the little children who live around & near the beach house here. So, to tell you that we had an incredible time while we were staying here would be an understatement, & I haven't even gotten around to explaining how great this place really is here. I will simply explain it to you this way. We paid for one of the extra rooms while we were here & every night we were able to have a couple different members of my wife's family come & stay with us, & every single one of them didn't want to ever leave. We cooked on the beach, swam, sang, brought one of the families four-wheelers over to ride on the beach, & now ever since we have been home my wife has not stopped talking about her party & the amazing time we...
Ed
2017-02-28T00:00:00Z
Es hat uns sehr gut im Strandhaus gefallen. Das Haus ist in gutem Zustand, voll eingerichtet und ausgestattet. Kein Ungeziefer im Haus. Sauber. Caretaker ist jederzeit zur Stelle. Tagalogkenntnisse von Vorteil. Kommunikation mit Martin war gut, schnell und unproblematisch. Bei Fragen sehr hilfreich. Caretaker ist sehr freundlich und kann Massage oder zuverlässiges Trycicle arrangieren. Es gibt viele Moskitos. Der Strandabschnitt unmittelbar vor dem Haus ist ok und flach abfallend. Zum schnorcheln ungeeignet. Wir würden wieder dort nächtigen.
Marc
2017-02-04T00:00:00Z
Kamertype
Gehele woning/appartement
---
Type woning
Huis
---
Geschikt voor
9
---
Slaapkamers
Santa Maria, Ilocos Region, Filipijnen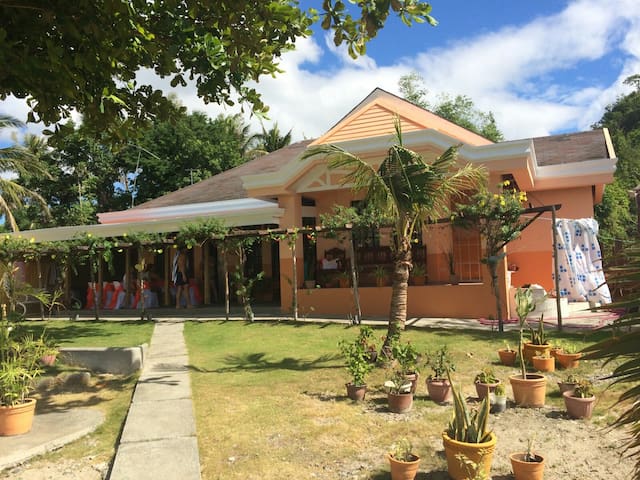 Tonys GASTFAMILIE bietet eine One-Stop-Shop, dass Sie den Komfort eines home.It bieten wird am Hauptaussichtspunkt befindet sich die berühmten Banaue Reis-Terrassen mit Blick auf. Wir bieten Frühstück, Mittagessen und Abendessen und organisieren Touren und Trekking Dienstleistungen
Tonys Homestay liegt im Herzen der Terrassen gelegen,
I loved Tonys place!!! The views are a paradise. Ritas cooking is fantastic!! I felt very welcomed and at home. Would love to stay here again in the future! I would recommendt) this place to any American!!!!!!!
Brian
2016-04-08T00:00:00Z
Had a great time here and would definitely come back again! We had the 1st floor to ourselves (2 friends with double bed each in one room, myself with double bed in the 2nd room). AC isn't necessary as there is a nice breeze during the day and it's quite cool at night. The food was great and they made sure we were well fed with huge portion sizes! We had loads of space on the 1st floor and had amazing views of the rice terraces from the balcony (the pictures don't lie). You really have to see it in real life to witness the beauty of it, so we were pleasantly surprised when it was right on our doorstep! Their son in law was also a great guide taking us to the hot springs and trekking through the rice terraces to the waterfall. Funny guy and was always very helpful throughout the trip. He picked us up from the bus stop and drove us around during our stay. The bathroom is basic and you will have to get used to cold water bucket showers. We actually found this quite refreshing so really didn't mind this at all and makes you feel like you're immersed in the culture. The toilet is right beside it so shares the same floor. There is no flush so you just use the bucket to pour water in in order to flush. All part of the experience I say! If you do stay here, be prepared to have to walk up and down some 100-200 fairly steep steps to get to the property! Pretty hard when you're carrying big travel backpacks in the sun but there is plenty of help around from their family to help carry the bags. You'll definitely build up a sweat going up the steps and it won't be easy but if you're going to travel all the way to Banaue (which is a 9hr painful night coach ride from Manila) then I don't really see this as being an issue. There'll be plenty more steps when you trek the rice terraces! Overall it was a really pleasant stay for us and Banaue is absolutely beautiful, a must visit!!
Simon
2016-04-21T00:00:00Z
Amazing stay! Wonderful lovely family who welcome you into their home with open arms. We spent 2 nights/3 days here. Almost all of our time was spent with Tony's son franz who was also our tour guide. He offers tours at the same price as the tour office but with the convenience of having him their at the house to start your tour. And what a legend. Lovely funny guy who couldn't do enough for us. He goes above and beyond for you. He gave us a free trike ride from town when we didn't require his guidance for a walk. He showed us how the make rice and gave us a bag to take with us. Picked us up and dropped us to the bus station. He even cut my hair for me and did a pretty sweet job. Tony's wife does all of the cooking. And a superb cook she is! All meals cost 100 pesos and are super delicious. Would highly recommend for anyone wanting to visit Banaue.
Tom
2016-03-01T00:00:00Z
You HAVE to stay here! I ended up staying longer than originally planned because I loved it so much. Tony, his wife Rita and the rest of their lovely family welcome you with open arms. The place has incredible views and is tucked away into the rice terraces only a short trip from town. The beds are comfortable and the food is amazing - Rita kindly made me a meal whenever I desired! The whole family are willing to go out of their way to assist you - Tony took me to a couple of awesome local spots which I would never have found myself. Can't recommend this place enough for a genuine, unique experience in Banaue. By the way the coffee is amazing!! Thanks again.
Tim
2016-01-31T00:00:00Z
Our stay with Tony and his family was, without a doubt, the highlight of our trip in the Philippines. This entire family was warm, welcoming, and helpful. Rita's food was delicious, the house was clean, and we quickly felt right at home. The only con was that our 3 night stay wasn't long enough! The house us located at the base of a long steep staircase. They met us at the top when we arrived and helped us with ours bags down. The house is a few kilometers away from town, but a short trike ride will get you there for ~50 pesos. Tony's son in law was a great guide to Batad. You can find him on (SENSITIVE CONTENTS HIDDEN) ahead of time as 'Banaue trekking guide.'
Caitlin
2016-08-07T00:00:00Z
Tony is a nice guy who I met briefly during my one night stay. I mostly interacted with the daughter (who stays in Sagada) over the phone. The family is warm and the house is quaint. The view is grand and peaceful. The breakfast and a beer the night before cost about 200 pesos (which I thought came with the room). The room is clean with adequate space. Traveling is difficult and things don't always go your way, more so in a foreign country. I didn't have cell service earlier in the week and could only speak to Tony's daughter until the day before the trip to Banaue. On the day we arrived, we realized my cousin ( who has a heart condition ) could not stay at the house. To get to the house you need to climb down 200 very steep steps down from the viewpoint and main road. For me it was not an issue and even added to the appeal but if I had known this was the only access path, I would not have booked. Tony's daughter and mom were able to arrange a room roadside for my cousin and aunt. In hindsight, one could find a less expensive stay at a more convenient location by waiting until they arrived in Banaue.
Alex
2016-12-10T00:00:00Z
We Loved staying At Tonys Place! His wife Is an amazing Chef And The whole Family Is really warmhearted And Open. Definitely recomend this Place...The Perfect stay to enjoy nature And Discover authetic philipine Lifestyle. The view was The best we have Seen:)
Tanja
2016-09-05T00:00:00Z
Our hosts were very nice and open and the atmosphere was friendly and warm. The self-cooked food was really good and inexpensive. The house was very clean and it was never a problem to ask for hot water to take a shower. The view from the house on the rice terrasses is astonishing and even though taking the stairs up and down from the house were exhausting, it is worth it. Furthermore, we were really glad that Tony's son in law was our guide on the tour through the terrasses. I would always recommend staying at Tony's!
Ann-Christin Sophie
2016-10-03T00:00:00Z
Kamertype
Gehele woning/appartement
---
Type woning
Huis
---
Geschikt voor
10
---
Slaapkamers
Banaue, Cordillera Administrative Region, Filipijnen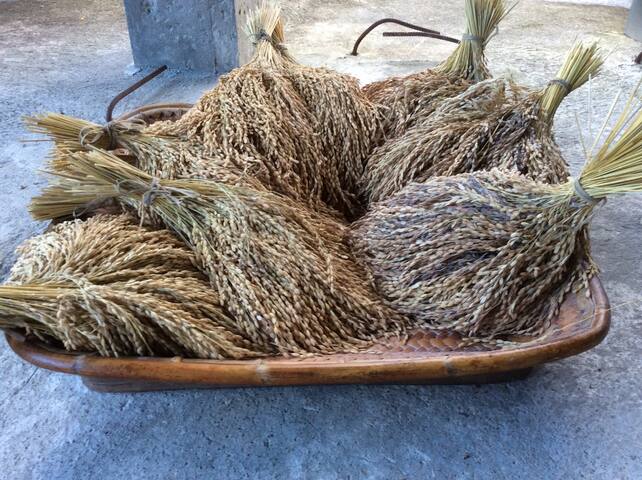 We get so caught up in a world so busy and so fast paced, we forget the mind needs to catch up. Once a month, take time out and dedicate a day to get closer nature to refresh the mind.
The host canceled this reservation 10 days before arrival. This is an automated posting.
John Ruby
2017-04-04T00:00:00Z
Kamertype
Gehele woning/appartement
---
Type woning
Huis
---
Geschikt voor
16
---
Slaapkamers
Santa Cruz, Ilocos Region, Filipijnen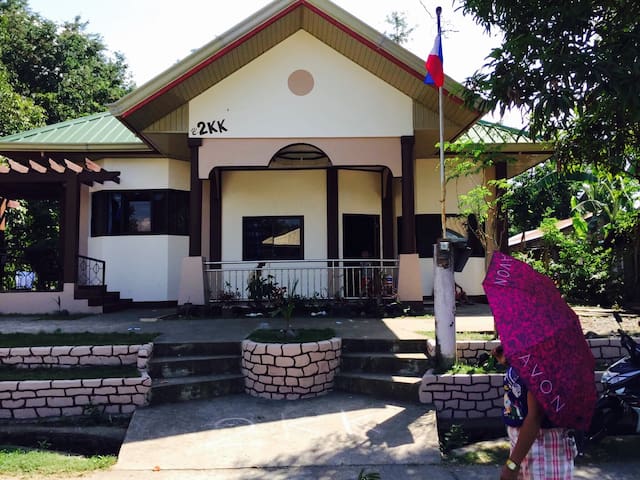 Our property is located within a five minute walk of the central business district of Mayoyao. Our home is gated and has a private balcony view of the rice terraces. We can provide you with private guides and locals to make your visit unique.
Mayoyao is endowed with cultural, historical, natural, and man-made spots and attractions, which can lure any nature-loving tourist from local as well as international origin. The panoramic view of its environs coupled with the unique culture of the people is sufficient to provide respite from the fast-paced city life and tickle the scholarly mind. Cozily snuggled in the bosom of the Central mountain ranges, Mayoyao, with a land area of 23, 556 hectares, is one of the 11 towns in Ifugao Province in the Northern Philippines. It is reachable from Manila through the lowland provinces of Nueva Vizcaya, Santiago City in Isabela and the Ifugao towns of Lagawe and Banaue. Mayoyao lies along the eastern mountain ranges bordering the Province of Ifugao on the southeastern slopes of the Cordillera Ranges that rise up at Apayao in the North and extends south to Benguet Province. It lies within geographic coordinates 16 59' North Latitude and 121 13' East Longitude. It is bounded on the north by Paracelis, Mountain Province; on the west by Banaue, on the south by Lagawe and Isabela Province, and on the east by the Municipality of Aguinaldo(URL HIDDEN)Climat(URL HIDDEN)Generally, the climate is cool with temperature ranging from 16˚C to 20˚C. It is relatively dry from March to May and generally wet for the rest of the year. The coolest months are November, December, and January, while the hottest month is April. High altitude elevation, the Northeast monsoon and the Pacific Tradewinds influence the climate. Heaviest rains occur during the months of July and August. Popular Tourist sites in Mayoyao Mayoyao Rice Terraces. Mayoyao's foremost attraction is its stonewalled rice terraces, the most extensive in the world, dwarfing even the more famous Banaue stairway. Carved on the mountain slopes by Ifugao Engineers more than 2,000 years ago, the Mayoyao Rice Terraces stretch from the mountain-perched Barangay of Chaya to the banks of the legendary Penangak River downstream. The terraces, which straddle the entire Central Mayoyao Valley, look as if they had been built for a higher purpose by the animist Ifugao to reach the heavens via a giant stairway. Each terrace wall is carefully paved with stones, some so big that it could have been impossible for ordinary mortals without modern equipment to carry them from the river below. An irrigation system using lengthy canals extending up the mountainsides to springs kilometers away bring water to the rice terraces. This is supplemented by the bamboo pipes and hallowed tree trunks linked together. Openings are also made on terrace dikes to allow water to flow from one terrace to another. Unlike other man-made wonders across the world, the rice terraces were built not because of fear of the slave driver's whiplash but out of the race's desire to tame the land for survival. But unknown to the Ifugaos, they built with their bare hands and crude wooden tools an enduring marvel that baffles even modern day engineers. Native House. Another must-see attraction is the Mayoyao Native House, a tetrahedronal structure perched on four wooden posts, which the famous anthropologist Otley Beyer compared to the igloo of the Eskimos in terms of uniqueness. The house is erected by fitting carefully shaped parts together prompting Beyer to describe it as the first prefabricated house in the world. Even without a single nail used, the house can withstand the strongest typhoon. It is also made in such a way that the rats cannot enter, since granary occupies the top portion of the structure. Apfo'or Burial Tombs - Large stone mausoleums containing the bones of the town's ancient warriors and elite. The construction of these Igloos represents the resourceful use of Ifugao stoning technique. Makaliwagha & Lebhong Burial Caves - Filled with wood coffins and the remains of the first people of Mayoyao. A legend tells of an attentive lizard leading people to these three chambers designating each one for men, women, and children. Lumogig Stone - A huge enchanted black rock held by only three smaller stones in the middle of the Balangbang river. It is believed to mean that Mayoyao people will stay strong and happy as long as the stone stands. Chuyong Viewpoint - Located near the town proper, it affords a panoramic vista of the Mayoyao World Heritage site cluster. The glory of the site is unrivaled. Tenogtog Waterfalls - located five kilometers from the Poblacion. It has three natural pools rising about 11 to 12 meters from each other. Water falls from the top pool to the next in beautiful succession. The water is so pure that one can actually drink from the river. O'Phaw Mahencha Waterfalls - located about six kilometers from the town proper. Like Tenogtog, its water is also very clear and can be used for drinking. Local folklore says that a beautiful woman named Mahencha had to jump from 13 to 15 meters into the water to retrieve her necklace which fell while she was taking a bath. Akakoy Viewpoint and Park - Located 600 meters above the town hall, the site offers a vantage point from where to view Central Mayoyao and part of Isabela Province. MOUNTAINEERING 1. MT. AMUYAO n The 8th highest peak in the Philippines, with an elevation of 2,702 meters above sea level, located between the boundary line of Banaue and Mayoyao and between Ifugao and Mountain Province. Its summit provides the climber with a breath-taking panorama of Mountain Province, Isabela, Nueva Viscaya, and Ifugao. Mayoyao legend says that the first Ifugao couple, Bugan and Wigan, took refuge in this mountain during the 40-day deluge that inundated the province. Being the only survivors, they became the first ancestors of the Ifugaos. Mount Nagchayan. A mountain overlooking the town where Japanese troops under General Tomoyuki Yamashita fought fierce battles during the World War II with combined US and Filipino soldiers. The mountain has several caves where the Japanese hid as well as stonewalled trenches and foxholes. One could also find rusty shells of machine guns on the site. Aside from its historical value, one can also find a huge rock naturally shaped like the body of a sleeping woman. Town residents have dubbed this mountain as the "Sleeping Beauty".
Mayoyao is truely a one of kind find in all of the Philippines. Not overdeveloped and crowded like nearby Bananue or Bagio City. Here you will find natural waterfalls, view sites and historical World War ll battlefields not yet discovered by most tourists. Because of the past difficulty in reaching Mayoyao with its very remote and rough roads, our city is beginning to understand the value of expanding its potential of sharing its unique culture, language, and heritage. We welcome all visitors to take time and enjoy our special place with all its natural amenities.
An awe inspiring corner of the world. Breathtaking!
Michael
2017-02-17T00:00:00Z
What a wonderful time! I felt incredibly welcomed, not just by the host, but by the entire town. All of my needs were met and I was able to focus on enjoying the beautiful scenery and wonderful locals rather than worrying about where I was staying. Top-notch, highly recommended!
Colin
2015-10-01T00:00:00Z
Kamertype
Gehele woning/appartement
---
Type woning
Huis
---
Geschikt voor
9
---
Slaapkamers
Mayoyao, Cordillera Administrative Region, Filipijnen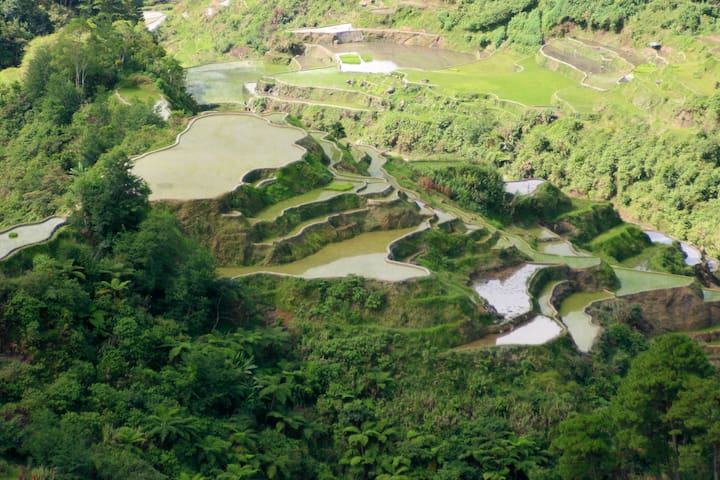 A single bedroom good for two with a view of the town center and the terraces. A specious veranda and bathrooms are located outside rooms but they are designated for each room private for each guest.
I had a fantastic time at Louie's place--clean, spacious and the view from our window was just spectacular. Also loved the three neat dogs that hang out at her place. They are such sweethearts 3
Kristina Farrah Kaye
2016-07-24T00:00:00Z
we had a really good time in Louie place. the room was simple but very cosy and clean. the staff were very friendly. we definitely recommend this place. thank you very much
Caro
2016-05-24T00:00:00Z
Amazing location with a stunning view of the terraces. We would stay here again, however no wifi.
Kevin
2016-07-21T00:00:00Z
A Disaster turned into a happy ending..if you'll ask why, here's how it goes. Our planned trip was from Manila to Baguio then Baguio to Sagada. When I booked the reservation at Louie's place (A View from Heaven), I wasn't able to check the specific address and all the while we thought that it was located at Sagada (shame on me). We tried getting a reservation as walk-ins unfortunately there were no vacancies since it was a full house Saturday. We decided to drive from Sagada to Banaue, Ifugao to spend the night at Louie's place with all the hurdles along the road such as the fogginess that almost brought zero visibility along our way. We arrived there at around 8pm and Louie has been very patient, waited for us and even served us dinner at their awesome restaurant downstairs (food was great - serving is good for 3 people with reasonable price + the fact that they are delish). The name is 7th Heaven. Rooms are simple yet cozy and comfortable. Louie as a host was very accommodating and she will really make you feel at home. It is really a great home away from home and would definitely recommend this place to anyone who will visit Banaue
Gerard
2016-05-16T00:00:00Z
Our stay at 7th heaven was great, louie is a very nice and welcoming hostess! The room and bathroom are big enough and also clean. I also recommend the food, it is very good! If you are looking for a tourguide, then ask for David! He is a great tourguide and will show you all the beautifull places around Banaue.
Samantha
2016-11-30T00:00:00Z
The room in 7th heaven is basic but the view is probably the best of Banaue. The cafe downstrairs is a meeting point for travellers, there is a nice terrace over Banaue, the food is good. But the best of our reservation with 7th heaven has been the guide we met there: David ! He's part of the family managing 7th heaven and we went trecking with him during 3 days. David is so nice and interesting, every second of our treck with him was a pleasure. He is very professional and friendly at the same time. We strongly recommend to go trecking with him. Thank yopu so much David for the great souvenirs! Meriem&Benoit
Benoit
2016-04-14T00:00:00Z
Louie and her staff were awesome hosts! Unfortunately a friend of mine and I got amebae and I needed to go to he hospital. Even there friends and staff of Louie visited me! The 7th heaven cafe is a really new and nice stay! The food is quite good. I can highly recommend to book there. Thank you and God bless.
Cark
2016-04-15T00:00:00Z
Great spot, very clean and everything is new. Helpful for setting up trekking
Jared
2016-07-01T00:00:00Z
Kamertype
Privé Kamer
---
Type woning
Huis
---
Geschikt voor
2
---
Slaapkamers
Banaue, Ifugao, Cordillera Administrative Region, Filipijnen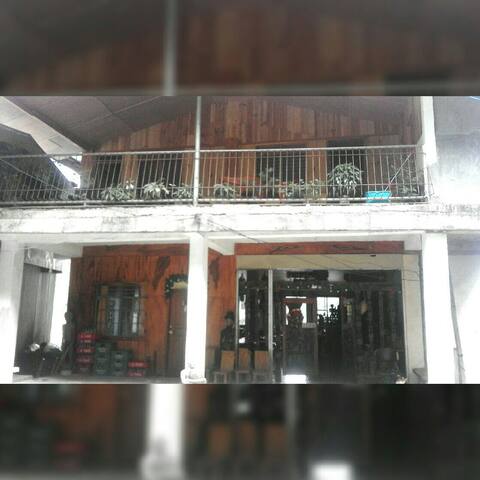 We get so caught up in a world so busy and so fast paced, we forget the mind needs to catch up. Once a month, take time out and dedicate a day to get closer nature to refresh. Wake up to the fresh air. Feel the quiet rural setting, let your hair down, unwind, have some me time, reflect, finish that book, connect with locals or learn about the humble lives of the Ilocanos. If you love being outdoors or simply enjoy a good trek, experience unexplored and virgin waterfalls and Ilocos beaches.
This has been happy family home for many years as my family started to have their own families and start to migrate overseas. As the youngest grandchild in the family, I wanted to keep the spirit alive and continue to share the blessings our home has given us over the years. The house is at the heart of a very humble village - San Jose, Sta Cruz. The village is tucked away on a hill surrounded by lots of greens and acres of farmland. If you love nature and being outdoors. You may choose to go trekking to discover a number of virgin waterfalls (Baluarte Falls and Boguibog Falls), passing through chilled and fast flowing streams. Spend the afternoon with a boodle fight lunch while being refreshed by the cool breeze from the fall of the hitting the bottom. If you love romantic evenings, you may choose to catch the serenity of the sunset along the beach (30 minutes drive away). If you love the taste of locally brewed wine, visit a local sugarcane winery after a trip from the falls for wine tasting. Even better purchase to drink at home privately or to share with a few locals. We have a friendly neighbourhood who love to entertain and willing to help with anything, I mean absolutely anything. Probably the reason I continue to go back and continue to give back.
We had a wonderful time at Randy's place. Exacly what we wanted, a rural setting and off the beaten track. We stayed in their air conditioned room which could accommodate 4 people. The water supply needs some fixing but overall it was very good. We hiked to see the Baluarte Falls passing through ricefields, lots of greenery, cool and fresh air whch is very relaxing. Then coming back we crossed the hangng bridge and took pictures of the horizon. We also went to the beach and the lcals are very hosptable sharing their cottage and evn serving us with green mangoes fo free. If you' re looking for some advnture in a rural scenery, you should try going to this place. Mits worth the long trip from Manila.
Paul
2016-06-02T00:00:00Z
We had a wonderful experience at Randy's place! Well-decorated room, fully-equipped kitchen, spacious bathroom, comfortable double bed, cosy inspirational artworks posted around the house – a beautiful family home indeed. There are a total of 4 available rooms in the house (some with bunk beds for group travels) but we only rented one room (double bed) with the alfresco. The location is a good place to relax and be close to nature. Lots of trees for shade and some free range chooks and friendly doggies walking about in their backyard. Just a few minutes walk; you will see the beautiful farmlands where farmers harvest tobacco, peanuts and corn – astounding view! A motorcycle is available for visitor use (just put $3 AUD for a full tank) and a few minutes drive and a short hike will bring you to the waterfalls, a river or the beach. The market is also a short 10 min drive and so we always had access to fresh veggies! You also have access to your nagtitinda (house to house sellers) selling newly harvested veggies and fresh bread at your doorstep! We also got to try Basi (sugarcane wine), uniquely Ilocos, for the first time! We ended up buying some for pasalubong (gifts) for our family. The host was helpful, informative, friendly and welcoming. Truly a wonderful host and will definitely recommend without hesitation!
Loreli
2016-03-01T00:00:00Z
The experience was great! If you want to experience unexplored and virgin falls, beaches, and treks, I recommend visiting this place. Though we stayed for just a very short time, the company of people around, especially those who accompany us in nature tripping enriched our experience. Also, Randy's warm accommodation and response to our inquiries are some of the key factors that made this trip a good one. The community and the rawness of the places around the community made our stay a great part of our meaningful backpacking trip.
John Michael
2016-05-09T00:00:00Z
Kamertype
Gehele woning/appartement
---
Type woning
Huis
---
Geschikt voor
12
---
Slaapkamers
Santa Cruz, Ilocos Sur, Filipijnen
Kamertype
Gehele woning/appartement
---
Type woning
Huis
---
Geschikt voor
16
---
Slaapkamers
Baguio, Cordillera Administrative Region, Filipijnen
The mother and brother were very welcoming and helpful, kind and happy to assist and very trusting. Place was clean and homey. even if I paid an extra 1800 it was worth it and I think Airbnb billed the stay so cheap so I don't mind paying extra to her . Place was quiet and accessible to market. Even if there was no shower heater its ok we were allowed to use a large kettle to heat water. Hope to meet Adeline in the future . This was a nice experience.
cynthia
2016-03-28T00:00:00Z
Kamertype
Gehele woning/appartement
---
Type woning
Huis
---
Geschikt voor
10
---
Slaapkamers
Kiangan, Cordillera Administrative Region, Filipijnen
Laid back to this vacation house we had built in late 2000. It has many amenities, plus my cousin will cooked for you on demand from the daily fresh fish, meat & vegetable @ market place. We can cook your favorite Ilocano food for small fee...
This is a vacation house or getaway weekend house. It is set in the center of municipality of Santa Cruz, which is located in one of the most laid back country side settings - some old Spanish traditions & struckture still exist. Visit the three centuries old Church and Municipality.
I will attempt to be as precise as possible with our experience: the host responded within reasonable time upon contacting and his caretaker of the house promptly answered our questions via sms and calls. He was also eager to be of assistance which we liked. All we needed was a place to rest after a long drive, and was looking forward for it arriving at this house at almost midnight. There was a dog just like in the description, friendly... but the host failed to mention there are chickens as well. The roosters crowed as early as 1am all the way to sunrise. And as it went 1 rooster crowed and the rest followed. It was a symphony. Someone played Christmas songs at around 4am and it couldn't be from the nearby church (midnight mass) as the boy explained as it was played continuosly for about an hour or so. All 3 rooms smelled musty. The beds were the type with springs within and barely contoured according to the arc of our backs. My mother barely rested because because of that. The linens smelled like those that were kept unused in cabinets for a long time. The bathroom I used had the caretaker's bathroom stuff. The other 2 were tidy according to my family. Also, the caretaker's family seem to reside at the house as well, so it wasnt really as private as we thought. They were watching a movie in the living room when we came, had breakfast at the back porch when we awoke and also received a visitor, an old lady who is probably a neighbor. We arrived late at night, weary, and didnt have the time nor energy to look for an alternative place to stay in that town. We had to settle with and spend for what awaited us.
brady
2015-12-19T00:00:00Z
Kamertype
Gedeelde Kamer
---
Type woning
Huis
---
Geschikt voor
6
---
Slaapkamers
Santa Cruz, Ilocos Region, Filipijnen
It is high ceiling unit with private toilet and bathroom with aircon, cable tv. This unit of Villa Coronet is good for travelers, it can accommodate 2 guest.
It is high ceiling unit with private toilet and bathroom with aircon, cable tv. This unit of Villa Coronet is good for travelers, it can accommodate 2 guest. Extra charges: (optional) Use of swimming pool Cleaning Extra towel Extra linens or bed sheet Extra person Cooking stove and kitchen utensils
The host canceled this reservation 52 days before arrival. This is an automated posting.
albert
2016-12-27T00:00:00Z
Kamertype
Gehele woning/appartement
---
Type woning
Huis
---
Geschikt voor
2
---
Slaapkamers
Bangued, Abra, Filipijnen
Komplettes Haus in der Nähe von Stadt
breit ganzes Haus komplette Ausstattung
der Ort ist von Stadt 5mins zu fahren.
Kamertype
Gehele woning/appartement
---
Type woning
Huis
---
Geschikt voor
10
---
Slaapkamers
Baguio, Cordillera Administrative Region, Filipijnen
Toda la casa propiamente dicha ciudad
gran lugar.
Gran lugar para una gran familia
Kamertype
Gehele woning/appartement
---
Type woning
Huis
---
Geschikt voor
16
---
Slaapkamers
Baguio, Cordillera Administrative Region, Filipijnen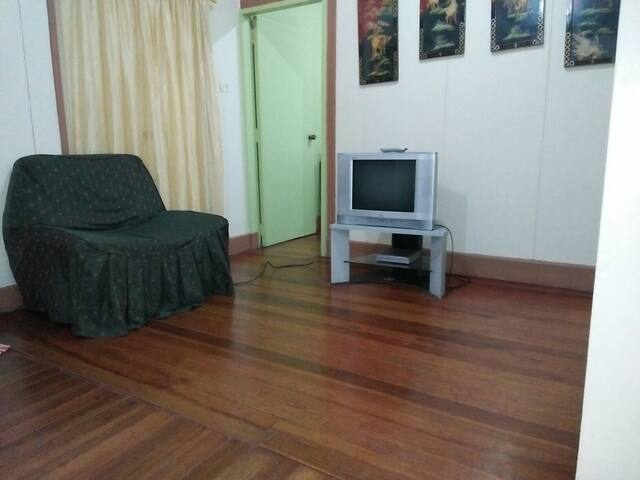 1

–

13

van

13 Huizen te Huur