This cozy apartment is located directly on Maquam Shore in St Albans. There are 2 decks to enjoy the lake views as well as a vast waterfront patio to take in the sun! Two kayaks and a paddle boat are available for guest use. You will love the amazing sunsets , quiet and tranquil surroundings and summer lake life. We are close to Burlington, Montreal, the Lake Champlain Islands and ski resorts.
This is a great space. Better than the write up. He had everything we needed (even found us a pie plate) and more. We hated to leave. The setting was beautiful. Mitch was helpful about places to go, a very nice person.
Beth
2016-09-30T00:00:00Z
The view of course was incredible, but the host (Mitch) was great! Such a nice and personable guy that it just added that extra touch to a great experience. We strongly recommend staying here and will be back ourselves soon.
Scott
2016-09-25T00:00:00Z
Mitch was friendly and welcoming and then left us to our own enjoyment of his lovely, beautifully appointed apartment. The place was immaculate and comfortable and the view was awesome. The new patio and deck was the perfect place to catch some sun or to enjoy an early morning cup of coffee.
Laura
2016-09-18T00:00:00Z
Perfect location for anyone who wants a peaceful and relaxing vacation with lasting warm memories. The house is kept organized and clean with all the amenities including fast internet. The neighbourhood is very safe.The GPS got us to the house with no trouble at all with the address. The best past of the stay was our host. Mitch is so welcoming as a host and very approachable. I would recommend staying here to everyone, its hard not to love it.
sabhyata
2016-08-22T00:00:00Z
Mitch est vraiment sympatique. L'emplacement est extraordinaire. Les couchers de soleil sont inspirant. Le vent du lac est apaisant. Je vous le recommande vivement.
Claude
2016-08-10T00:00:00Z
My boyfriend and I stayed here for our anniversary weekend to go skiing and visit Montreal. Although we picked the coldest weekend in the year (lol) and we didn't end up going skiing, Mitch's home was a warm and cozy oasis. The drive to Montreal was just a little over an hour. The lake, although frozen, was beautiful. There's a great view of the mountains across the lake. The house was super clean and was exactly as pictured. I would recommend it to anybody for any time of the year! :)
Shannon
2017-03-05T00:00:00Z
Mitch's place is lovely. We stayed in the winter and we were captivated by the wonderful lake view. Mitch's place was great and he went out of his way to make us feel at home. We will definitely be back!
Gauri
2017-02-20T00:00:00Z
Um excelente (URL HIDDEN) certeza foi ótimo! Eu recomento a todos! No verão deve ser ainda melhor! O Mitch e a esposa são muito legais! Recomendo!
Renato
2017-02-12T00:00:00Z
Kamertype
Gehele woning/appartement
---
Type woning
Appartement
---
Geschikt voor
4
---
Slaapkamers
Saint Albans Town, Vermont, Verenigde Staten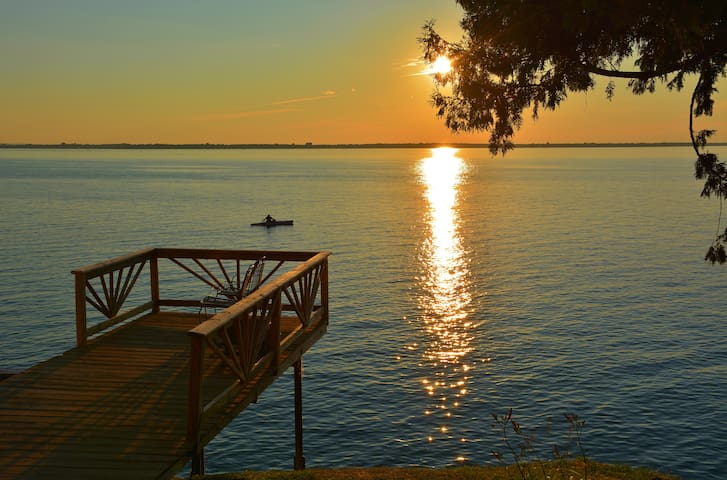 You will love how fun and playful my one bedroom apartment is! Decorated with vintage flair, you'll be happy to spend time here! Located in lovely downtown St. Albans in an old clothing factory, you will enjoy walking to any of our local restaurants and shops, including mine, Vintage Vibe!
If you want to stay in a unique and very eclectically decorated apartment in a lovely Vermont town, this is the place for you! Elaine is a very attentive and thoughtful host. Our stay in her apartment really added a lot to our very enjoyable trip!!
Peter
2016-11-13T00:00:00Z
Elaine's apartment was an absolute treat. From the decor, to the towels, no detail went unnoticed in this AirBnB. As people who love to travel, my partner and I can safely say that this was our favorite accommodation to date. Elaine was incredibly accommodating, responsive, and a joy to talk to (check our her store Vintage Vibes if you have the time! ) If you are looking for a cozy getaway with unique edge then this is the place for you!
Victoria
2017-01-16T00:00:00Z
Elaine's apartment is such a wonderful space! It is right downtown and close to shops and restaurants. The apartment was a nice retreat for us during stressful visit to St. Alban's. Our plans changed very last minute and Elaine was very accommodating of our needs. The apartment is cozy but feels quite spacious due to the high ceilings. The decor is eclectic and cool. The furnishings are comfortable, it's very private despite being on Main Street. I feel as though this place may be one we frequent in the coming months as we are making regular trips to St. A. Thank you, Elaine for providing such a wonderful home away from home.
Carolyn
2017-01-19T00:00:00Z
The host canceled this reservation 170 days before arrival. This is an automated posting.
Viviana
2017-02-13T00:00:00Z
Elaine's appartment is perfect for a quiet weekend with your special one or your family. Elaine thought about everything for our comfort. We recommend this place!
Marie
2017-02-26T00:00:00Z
Elaine's place was so much fun! I had seen all the pictures, but was still surprised at how much I kept getting drawn in to the fun historical decor / artifacts that fill every inch of the apartment. You can browse the vintage vinyl or get lost in the picture books. The DVD collection was a great diversion. Because it's right in the center of Main Street, you will hear some cars, but the bedroom is away from the street, quiet and dark. I met Elaine at her fun shop, and she was wonderfully welcoming. If your travel plans bring you near St. Albans, her apartment is multiple thumbs up. Forgot one other detail... easy walking distance to Amtrak station!
Kirstii
2017-01-23T00:00:00Z
We loved the apartment offered by Elaine. She owns a vintage shop and the apartment is truly a work of art. So many unique items, tons of cheerful color, very roomy and someplace you may just want to hang out all day. I wish we could have stayed longer but we only had a night. She was incredibly generous with amenities, water, beer, coffee, bagels. All kinds of great goodies. The apartment looks out on a picturesque New England Square and the neighborhood was really lovely, clean, landscaped and gorgeous. It is about 20 miles from Burlington but worth the drive. We loved the entire stay. Thanks Elaine!
Stephanie
2016-10-09T00:00:00Z
The host canceled this reservation 177 days before arrival. This is an automated posting.
Celeste
2017-02-13T00:00:00Z
Kamertype
Gehele woning/appartement
---
Type woning
Appartement
---
Geschikt voor
2
---
Slaapkamers
Saint Albans City, Vermont, Verenigde Staten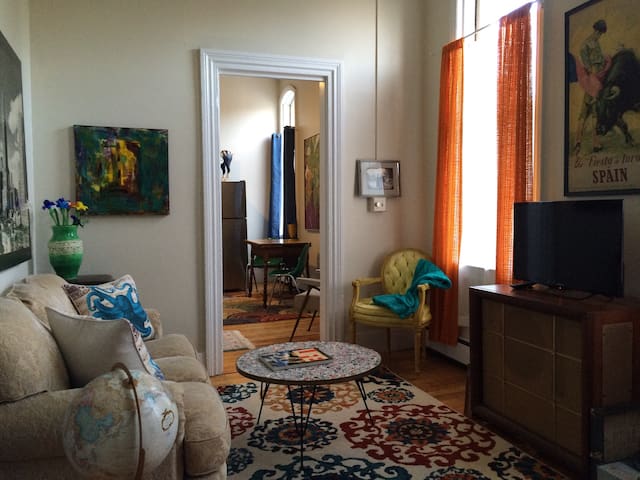 3rd floor 2-room suite with two queen beds. Accommodates up to 4-persons. Bathroom is shared. Suite is located on Main Street downtown, is 30 min from Burlington and close to some of the best skiing in Vermont. Jay is only 45 min away.
We are located in historic downtown St Albans Vermont. Suite 1, 112 North Main Street, St Albans Vt. The building was built in the late 1800's and the rooms are situated on the third floor overlooking Main Street St Albans. There is no elevator in the building, it is stair access only. The two large rooms are separate from the main apartment. For privacy the two rooms can be sectioned off from each other using the sliding doors. The bathroom is shared with the owners. The accommodations are kept very clean. Check-In is anytime after 3pm. If you need earlier please contact us to see if we can make the accomodation. Check-Out is 11am. If you need later please check with us and see if we can make the accomodation.
An evening stroll around downtown St Albans and Taylor park is a truly enjoyable and relaxing. There are many activities throughout the year. The main street is a nice walk and has many restaurants and shops to pass the time in.
We had a great time in St. Albans with Ric and Dara. The room was very comfortable and the breakfast was amazing. We look forward to the opportunity to stay there again. Highly recommended.
daniel
2016-10-18T00:00:00Z
Great room in a lovely building. Exceptional hosts!
William
2016-08-17T00:00:00Z
A sweet hostfamily, definitely recommend!
Iris
2016-07-28T00:00:00Z
Rich and Dara's place is wonderful! I came in on the Vermonter and was a bit delayed, but Ric stayed up to greet me and help me settle in. The location is incredibly convenient to everything in St. Albans. From premium complimentary toiletries to thoughtful turndown service, staying with Ric and Dara was great. Also, Dara's cooking is amazing! Best breakfast I've had in a long time, and she made me a delicious pastry to go that made for a great lunch. I'm hoping I can make it to St. Albans again in the future just so I can stay here.
Jesse
2016-08-20T00:00:00Z
Hard to imagine how this could have been better for me. I was in St. Albans to do some beer competition judging at 14th Star Brewing, which was within stumbling distance of Dara and Ric's, all smack in the middle of the city. Room was top notch. Dara's breakfast was as ample as it was delicious--not a surprise given her resume, but it certainly was a highlight. Both of them are personable and outgoing. You'll share a bathroom with them, or head down one flight for another. If I head back this way, I'll look for a vacancy here first. It puts the B&B in Airbnb.
Tom
2016-02-22T00:00:00Z
We were made very welcome. The hosts are very friendly and helpful. The linen is all top quality as are the bathrobes which are provided because one has to walk through their private quarters in order to access the shower room and toilet facilities. The decor is very tasteful and the room is light and sunny. The veggie breakfast is excellently prepared and of a high quality, as is the coffee. The apartment is on the main street and all shops and restaurants are within walking distance.
Eileen
2016-05-11T00:00:00Z
Dara was a great host. We had a warm welcome from her and her 3 dogs! The space is very welcoming and cozy -- two adjoining queen sized bedrooms on the 3rd floor of the building. Across the hall is the living room, kitchen, and bath. Dara has a great French country decorating style! She treated us to a delicious breakfast, with veggies from her garden, before we hit the road. Located right in the heart of St. Albans, with plenty of street parking right outside the door. Would definitely stay here again if in town.
Alison
2016-10-10T00:00:00Z
Dara and Ric were fantastic hosts! The accommodations were better than advertised and I enjoyed my 5 night stay. Dara accommodated my schedule and provided breakfasts that were creatively made with fresh and healthy ingredients. The sleeping area was spacious and very comfortable. Dara and Ric make the single bathroom arrangement work and I never felt uncomfortable using the bathroom work at all hours of the night. The location is within an easy walk of excellent dining, retail stores and a neat brewpub. After working all day, it was a treat to head back to Dara and Ric's for what I knew would be a relaxing evening around town and a good night's rest. If I have the opportunity to plan a visit back to the area, I will check first to see if Dara and Ric's place is available.
Richard
2016-06-25T00:00:00Z
Kamertype
Privé Kamer
---
Type woning
Appartement
---
Geschikt voor
4
---
Slaapkamers
Saint Albans City, Vermont, Verenigde Staten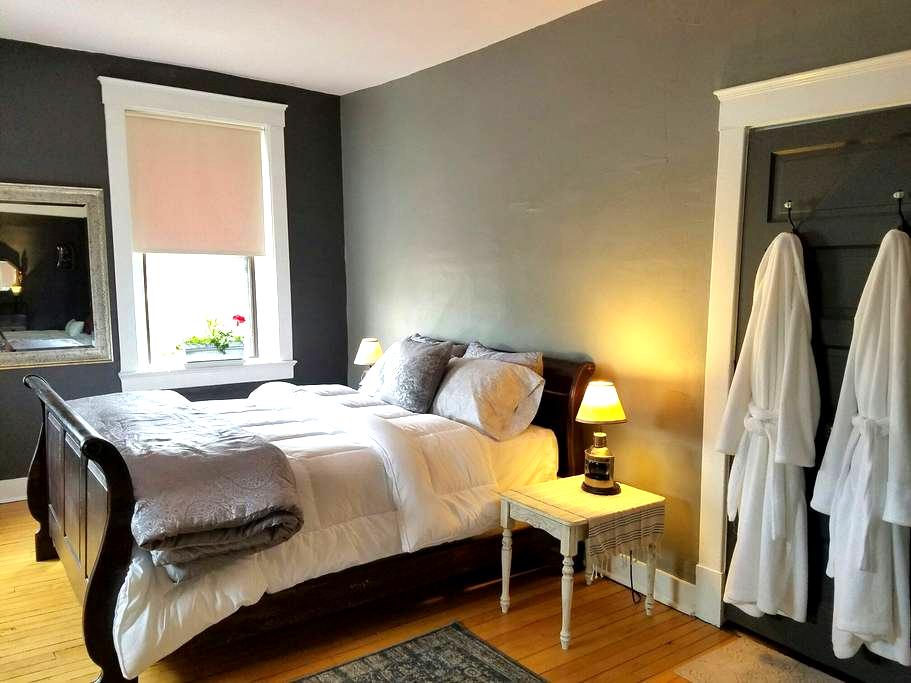 A bright, cheerful, one bedroom, upstairs apartment in an over-under duplex. Nearby: 2 blocks from a laundromat and grocery store. 2.6 miles to the lake. 30 min from Burlington (UVM Medical Center). 3 minutes from NMC.
Kamertype
Gehele woning/appartement
---
Type woning
Appartement
---
Geschikt voor
4
---
Slaapkamers
Saint Albans City, Vermont, Verenigde Staten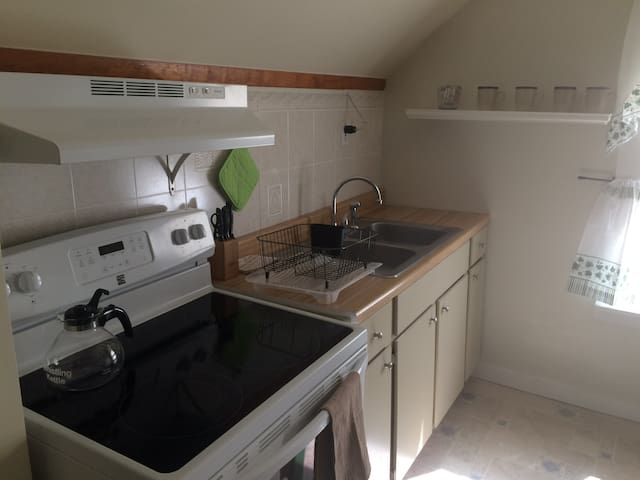 Our second unit is centrally located 1/2 mi. From downtown. All modern amenities and off street parking are included in this spacious, restful space. The kitchen is fully equipped for short or long term stays and we welcome well behaved pets. You'll love it!
Our space has a private entrance, off street parking, great a/c and is quiet and peaceful!
We loved the apartment in St. Albans. Very spacious and well stocked & an incredible value for the $$. The house is walking distance to all the local shops and restaurants and to the start of the rail trail for walking or biking. We would love to come back to the area and would definitely stay here again.
suzan
2016-10-13T00:00:00Z
Lovely full apartment anointed beautifully, the more I looked the more I saw. Huge bathroom: bed offered a great sleep, altogether superior!
Barrie
2016-08-16T00:00:00Z
Centrally located in town, this apartment was close to shopping, restaurants, shops. St. Albans is developing some really cute shops. There's a full kitchen and a Hannaford's supermarket within minutes. We've stayed in Connie's location several times and always found her to be the perfect host!
Carolyn
2016-11-25T00:00:00Z
Arrived to local apples, cheese and cider, How nice! The space was great, comfy bed, great bathroom, plenty of space for two people and a big dog. Very dog friendly, there was a big yard for the dog to explore. The wifi was strong enough for streaming. The town itself is great, plenty to do .Everything was in walking distance.
Gail
2016-10-10T00:00:00Z
Kamertype
Gehele woning/appartement
---
Type woning
Appartement
---
Geschikt voor
3
---
Slaapkamers
Saint Albans City, Vermont, Verenigde Staten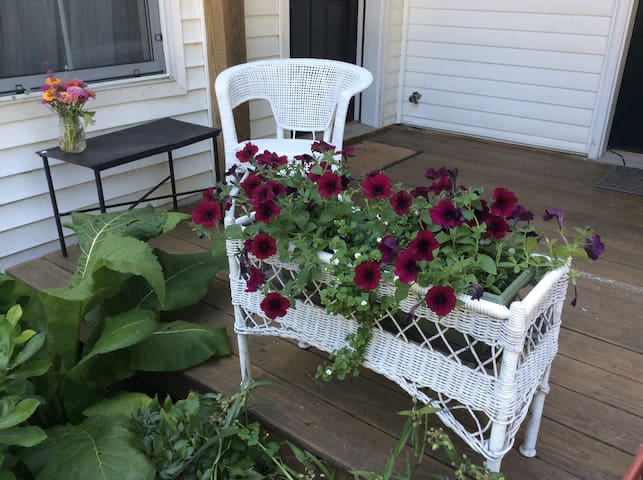 Our place is located on Hibbard Bay,close to YMCA Camp Abnaki, Hero's Welcome General Store, state parks, marinas, of course Lake Champlain!, great views, restaurants and dining, family-friendly activities, Burlington, Montreal and Plattsburgh NY.. You'll love our studio because of the coziness, amenities, views, quiet neighborhood and the location. The studio is good for couples and one other guest, solo adventurers, and business travelers.
We would like to make your stay with us as pleasant as possible. Let us know if you have special needs, arrival time and/or check out. We will accommodate such needs to the best of our ability while taking in consideration the reservation calendar.
The neighborhood is a quiet residential area with only on few homes on the waterfront. Down the road the YMCA camp covers the point and across the bay the view is the backside of Knight State Park which is a day use park only; bayside not developed.
We had an amazing time staying at Lisa & Jamie's apartment. The pictures don't do the place justice! IT IS HUGE for a studio! Very clean and inviting. When we arrived, Lisa & Jamie were not there; however, this was not an issue. The key was ready for us whenever we arrived. The kitchen was stocked. My favorite part were the zucchini muffins and chocolate chip cookies. Bathroom was great, especially the heat lamp :) The location is also perfect. Safe neighborhood and only a few minutes to Hero's Welcome. All and all, we had a fabulous time in Vermont and at this air bnb. Will definitely be staying here again.
Katie
2016-09-06T00:00:00Z
My fiancee and I spent one night at the studio on our way up to Canada. Lisa was very welcoming and flexible about check-in time, and greeted us as we pulled into the driveway. We had a very relaxing time and access to all the amenities for us to cook dinner easily. Eggs, milk, fruits, cereal and very nice baked goods that we did not have time to enjoy were provided for breakfast. We did not get the chance to explore the property, but had a great view of the lake when we had coffee in the morning. As we only spent one night there, we hope to be back to fully enjoy the place!
Jean-Philippe
2016-11-22T00:00:00Z
We had a great time in North Hero. The apartment is on the ground floor of a beautiful house overlooking Lake Champlain. The studio was very spacious with an open kitchen and dining/living room area. The place was very clean and stocked with coffee, eggs and bottled water for us to enjoy. Lisa was very nice and was available for us if we needed anything but also gave us our space. We had a great time and would love to return the next time we are in Vermont.
Ben
2016-07-16T00:00:00Z
We had a very relaxing few days in North Hero. Lisa had sent several messages before we arrived to answer some questions and was there to greet us upon arrival. She showed us around and everything was perfect. The location is right on the lakeside and is so tranquil that you cant help but unwind. The bed was one of the most comfortable that I have slept in! We met the dogs and enjoyed sitting outside with a glass (or two) of wine wathching the sun go down. The kitchen is fully stocked and we enjoyed cooking and Lisa had left eggs and muffins and other items in the fridge for us. All in all a perfect few days
Philip
2016-09-22T00:00:00Z
Lisa was a fantastic host. We communicated well via text before I arrived, and she was there to greet us and show us around. She directed us to great places for swimming and exploring. The place had everything we needed and more. It is very private and cozy. Would definitely come back!
Naomi
2016-08-18T00:00:00Z
We were pleasantly shocked by every facet of this experience-- friendliness of hostess, well-stocked and gorgeous apartment, ease of use, and the stunning location. We fell in love...
David
2016-10-10T00:00:00Z
Amazing house and location and very responsive hosts! We had a short and busy trip for a nearby wedding and unfortunately didn't get to meet Lisa and Jamie in person. They left the lights on for us when we arrived late at night which was very helpful because of how dark it is in North Hero, and they also left us delicious zucchini bread muffins, eggs, and coffee for breakfast the next morning. If you have any reason to visit the Lake Champlain islands, this is the perfect place to stay.
Michael
2016-08-21T00:00:00Z
Wow, wish we could've stayed longer! Beautiful, quiet, well furnished, helpful host...perfect!
M
2016-09-26T00:00:00Z
Kamertype
Gehele woning/appartement
---
Type woning
Appartement
---
Geschikt voor
3
---
Slaapkamers
North Hero, Vermont, Verenigde Staten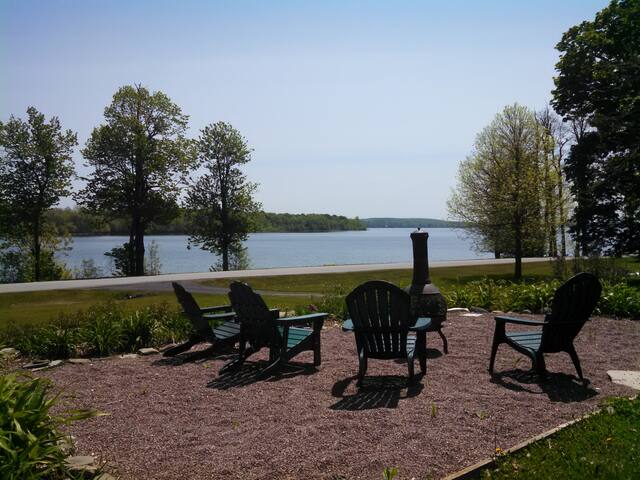 2nd floor private entrance to your own comfortable,cozy one bedroom dwelling with offstreet parking. Long or short term inquiry's welcome. You'll love it.
The entire experience was wonderful. Connie and her husband Peter are the perfect hosts. The apartment was better than expected, nicely furnished and appointed. I highly recommend them.
Guy
2016-10-02T00:00:00Z
Connie made us feel like we were at home. It was a completely satisfying and welcoming experience. We would highly recommend her place to anyone.
Guy
2016-12-03T00:00:00Z
The apartment was fine, but the sheets did not seem clean, I found many hairs in it. It was also very difficult to find the house in the dark since the house number could not be seen from the street at night and no pictures are shown in the listing. The fact that the owner was away and that I didn't have a number to call to ask for directions did not help.
Patrice
2016-09-01T00:00:00Z
Overall, the stay was great! Connie and her husband left us local apples, cider, cheese and more which were all amazing. The place itself was nice and located within walking distance of downtown Saint Albans. The only frustrating part of our experience is that Connie and her husband asked us to change our apartment location a few weeks before our weekend (which we did). Then less than a week before our visit they asked us to change the weekend we were visiting to one week later. They ended up resolving whatever was going on and we were able to come the weekend we originally scheduled.
Tommy
2016-10-09T00:00:00Z
We had a lovely experience and would love to stay again!
Erin
2016-12-28T00:00:00Z
We were welcomed and made to feel at home. The apartment was nicely furnished and equipped. I would highly recommend Connie and her AirBNB accommodations if you want a comfortable, relaxing place to stay.
Guy
2016-11-05T00:00:00Z
We had a nice time staying at Connie's apartment. It had everything we needed for our visit to Vermont and was near to a couple of supermarkets, which was useful. Connie made it easy for us to check in and out and was a very curteous host who arranged for someone else to supply the space with breakfast foods while she was out of town.
Kevin
2016-09-05T00:00:00Z
Kamertype
Gehele woning/appartement
---
Type woning
Appartement
---
Geschikt voor
2
---
Slaapkamers
Saint Albans City, Vermont, Verenigde Staten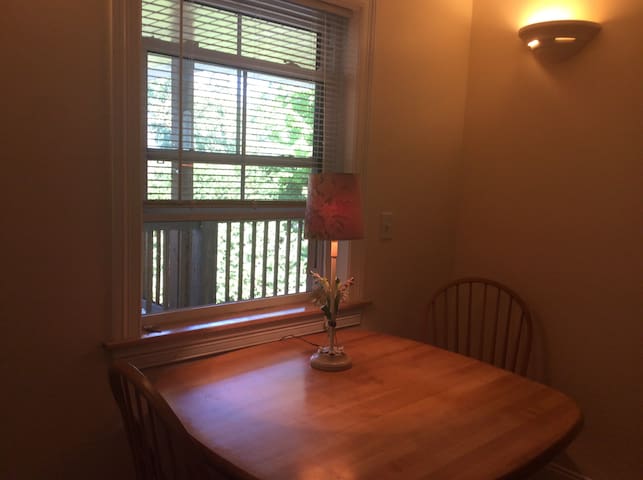 The Loft is home away from home with rustic charm and soothing ambiance in generous proportions. Two large living/family rooms, very large master, ample second, fully equipped kitchen, full bath. Separate entrance/off street parking. Wifi. Cable TV. Private & comfy.
Please note the current pictures were taken with a permanent tenant, before preparation to be a vacation rental. Better pictures coming!
Kamertype
Gehele woning/appartement
---
Type woning
Appartement
---
Geschikt voor
4
---
Slaapkamers
Saint Albans City, Vermont, Verenigde Staten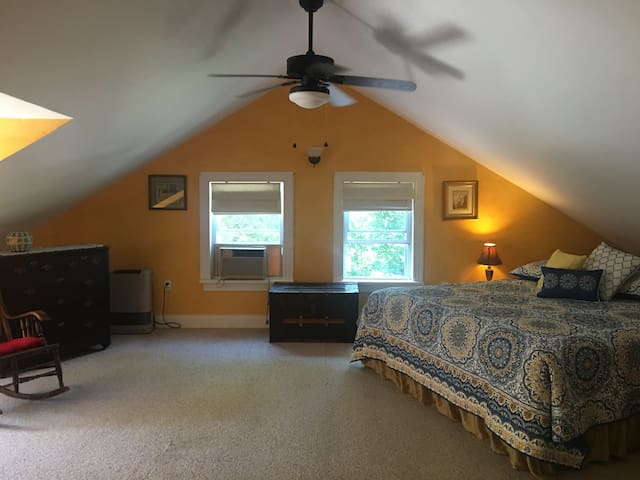 Our North Main Street building was originally one of the grand mansions of St.Albans during its heyday in the 1850's. We purchased it in 2002,and spent over 2 years completely renovating, while preserving the character of the original house.
The Jewett House was originally a 5400 square foot mansion located in the last block of the city on North Main St.. The property comprised almost half of the block. it now is slightly over an acre consisting of ample parking, large garden, and spacious lawns and open space. The furnished apartment features modern amenities such as dishwasher, wireless Internet, cable, air conditioning, fully equipped kitchen, hairdryer and laundry facilities. . Smoking in the apartment is not permitted. outside is ok, away from other guests. Pets: Well behaved pets are accepted, and there is room both on and off site to walk them. Guests are expected to pick up after their pets.
Our place is on North Main St., the last block of the city's north/south corridor. While the street is heavily traveled during the day, things quiet down in the evening. Moreover, the back yard is large and more of a country setting. Downtown is walking distance (10 minutes) to restaurants and movies,14th Star Brewery. The shopping centers to the north of town are just 2 miles away by car or bike as is Lake Champlain. Burlington is 30 minutes away by car or shuttle bus. We are located 11/2 hour from Montreal, 1 hour from 3 ski areas and situated at the beginning of the Missisquoi Rail Trail (27 miles in length).
Connie and her husband Peter made us feel very welcome. They gave us restaurant recommendations and let us know about the parade/marathon the next day that might slow things down. The apartment was great--very spacious, with full kitchen, roomy bedroom (and comfy bed), and a couch and TV. Connie left bread and cheese, fresh cream, butter, jam, and yogurt for us, as well as delicious VT coffee and a selection of teas. The apartment is within walking distance of St. Albans downtown. We didn't spend much time there but wish we'd had more! We walked there to pick up some Chinese takeout (the only thing about our stay that wasn't stellar...). There is plenty of parking out back.
Lee
2016-07-04T00:00:00Z
Great experience! Such a nice apartment, close to everything including lake Champlain, the islands, Montreal, and the town of St. Albans where there are shops and restaurants (and a grocery store nearby!) Cheese platter waiting when we arrived and a very comfortable setup, we would recommend it to everyone!
Alyssa
2015-08-16T00:00:00Z
The apartment was great! Close to downtown with restaurants and bars! Very comfortable after a day on the slopes. And it's dog friendly! Would definitely stay here again!
Ali
2017-02-20T00:00:00Z
Connie was a great host, met my son and I in the parking lot, showed us around the apartment and made sure we had everything we needed. She was very friendly and helpful, and we loved the apartment! It was very clean, comfortably furnished with everything we needed, comfortable bed with lots of windows (all with blinds) that made for a nice breeze through the apt. Connie offered to pick up some foods for us, and did leave some tasty things for us while we were there. It was a great place to stay1
Kate
2014-07-28T00:00:00Z
This was a very nice stay at Connie's apartment. The apartment was clean and spacious. The location is ideal and only about 5-10 minute walk to downtown St. Albans. The apartment is located on ground floor level which makes it easy access to load and unload our vehicle. A washer and dryer although not located inside the apartment was located almost next door. Connie provided many snacks and other items for our convenience. Connie's apartment comes highly recommended.
Glenn
2015-07-18T00:00:00Z
This was a nice little apartment to stay in for the weekend. We didn't have an exact arrival time, but we stayed in touch with Connie on our drive up and she met us when we arrived. Gave us some recommendations on where to eat and what to visit. The place has a kitchen stocked with kitchenware and pots/pans to cook if you want to make your own food. She provides coffee and few things in the fridge that she thinks you might need. The living room area is a good size with a TV if you feel like relaxing in there. The bedroom is a nice size with a ton of windows (lots of natural light). She provided us with towels, toiletries, shampoo/conditioner. (I really didn't need to bring a lot of the things I brought!!!) There is plenty to do in the area. Burlington is close by and we went hiking at Mt. Mansfield. She provided bikes for us so we biked around town, went kayaking to Burton Island. It's a very friendly town and I'd definitely recommend visiting the area and staying here at Connie's place!
leslie
2014-08-25T00:00:00Z
This was our first AirBnB experience and we were very happy with the outcome. Even my husband who is very reluctant to try a BnB said I did a great job picking it out. I'm picky about beds and my back gave this place a thumbs up. It is in a very cute little village. Connie told us about the restaurant options and we walked to a good Italian restaurant about a 1/2 mile down the road. We will becoming back again and hope that Connie has an opening.
Ellen
2016-08-27T00:00:00Z
We enjoyed our stay at Connie's! Very well located, minutes walk from St Albans main attractions. Very cozy and clean place! We loved the breakfast, especially the scones! They were delicious, thanks Connie!
Angie
2015-05-17T00:00:00Z
Kamertype
Gehele woning/appartement
---
Type woning
Appartement
---
Geschikt voor
2
---
Slaapkamers
St. Albans, Vermont, Verenigde Staten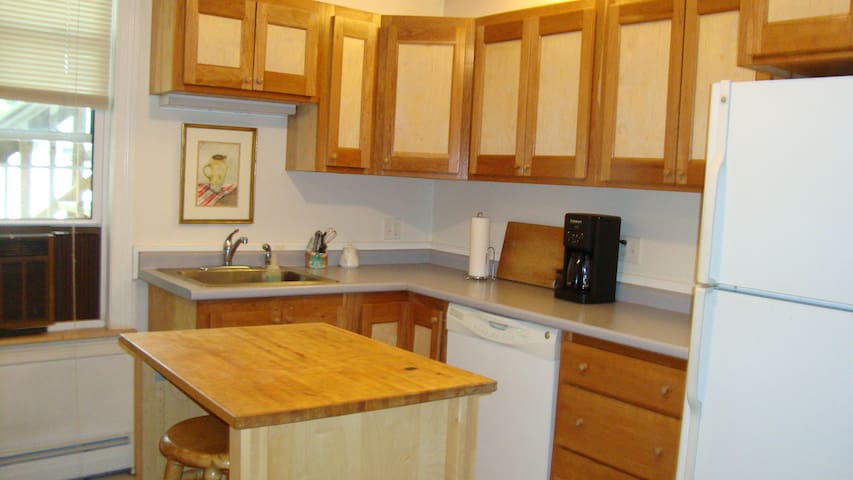 Immaculate two bedroom, two bath lakefront apartment with an open floor plan, a gas fireplace, beautiful hardwood floors located on 2 acres of land directly on beautiful Lake Champlain in Grand Isle.
Conveniently located just 25 minutes from Burlington and 60 minutes from Montreal. Canoe, kayak and stand up paddleboard rentals are available just half a mile away. Hiking trails within walking distance. Great biking out the door.
Betsy and Matt's place is a gem of an Airbnb. The photos of their home compelled us to rent it, but it's even more beautiful than they convey! Amazing lake front location, spacious and clean, the kitchen is well stocked with utensils (but food not included), and Betsy is a wonderfully responsive host. While their rental is attached to their home, it certainly feels like its own secluded place. We went there because I ran the local marathon. If we ever have a reason in the future to return, this place will be our first choice!
Kenzo
2015-10-12T00:00:00Z
Betsy and her husband were great hosts. Extremely friendly, with a beautiful condo and location as well. Great place to stay in the winter, can only imagine it in the summer.
Christopher
2014-12-29T00:00:00Z
Très bel endroit, magnifique vue mais accueil assez froid. Beaucoup de place mais aménagement assez minimal pour le prix. Terrasse splendide mais mériterait un coup de menage. Merci !
Jeanne
2015-09-07T00:00:00Z
The host canceled this reservation 168 days before arrival. This is an automated posting.
Virginia
2017-02-23T00:00:00Z
We had a great time at Betsy and Matt's place: the place was big enough for the 5 of us and very clean. We really appreciated to wake up with the view to the lake a few feet away from the room and the whole area is ideal for a family vacation. On the topic of family vacation, this was a perfect place for us: we are extremely happy that our daughter was able to walk her first steps by herself on the deck in front of the house and Betsy was very helpful when she offered to leave a baby "pack and play" in the house so we wouldn't have to bring ours. Definitively a family-friendly place as far as we are concerned! Betsy and Matt were also very discreet and we felt almost as if we were by ourselves (in a good way: they proved very reactive whenever we had something to ask or tell them). All in all, this was a perfect vacation for us and we thank Betsy, Matt and the rest of their family for allowing us to share their piece of paradise with us.
Christopher
2015-07-26T00:00:00Z
Beautiful sunsets, great place to sit out in the evenings. Great location for paddling, biking and exploring wine country in Canada. Very clean with comfortable beds and great well equipped kitchen!
Pat
2016-08-20T00:00:00Z
Betsy made us feel completely welcome. The place was spotlessly clean, and she was very helpful with tips on what to do in the neighborhood, where to get groceries etc. We wished we could've stayed longer - the sunsets are magical! The whole place is truly "home away from home" ...
Matthias
2015-07-19T00:00:00Z
We thoroughly enjoyed our stay at Betsy's place, we'll definitely come back and recommend it our friends. I think the pictures on the site do not do justice, the apartment was immaculate and comfortably large with a huge deck and a fully appointed kitchen (of course without supplies). The living room is large with comfortable sectional couch and dinning table, our favourite was the deck where we had our breakfast and dinner everyday. The place is right on the lake with expansive views of the lake Champlain and Adirondack which offered splendid views to the sunsets. We felt that we had the entire place to ourselves. Betsy was very responsive through the booking process and was available during our stay to answer any of our questions.
Shankar
2016-07-05T00:00:00Z
Kamertype
Gehele woning/appartement
---
Type woning
Appartement
---
Geschikt voor
4
---
Slaapkamers
Grand Isle, Vermont, Verenigde Staten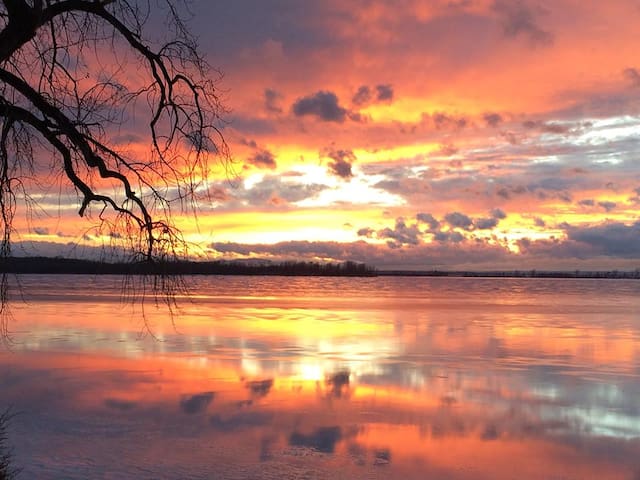 This townhouse style apartment has living, dining, and kitchen on first floor efficiency style, and queen bedroom with adjoining bath upstairs. Lots of natural light, designated off street parking, laundry, jetted tub with over head shower, TV, WiFi and breakfast included when on the nightly plan. Attached to our small home style bed and breakfast, the Iris Suite has its own entrance. We are nestled in Milton's historic Main Street, just twenty five minutes to the heart of Burlington, fifty minutes to Stowe, and ninety minutes to Montreal we are central to much of Vermont's natural beauty and charm. Quiet and restful.
Our house is nestled on Milton's Historic Main Street. One block from the historical society walking the neighborhood is pleasant. Just around the corner is Arrowhead Mountain Lake with a canoe portage steps away.
I had a fantastic 6 week stay in a wonderful apartment that was comfortable and cozy. Deborah was a great host. I highly recommend staying there!
Kristen
2017-03-24T00:00:00Z
Kamertype
Gehele woning/appartement
---
Type woning
Appartement
---
Geschikt voor
2
---
Slaapkamers
Milton, Vermont, Verenigde Staten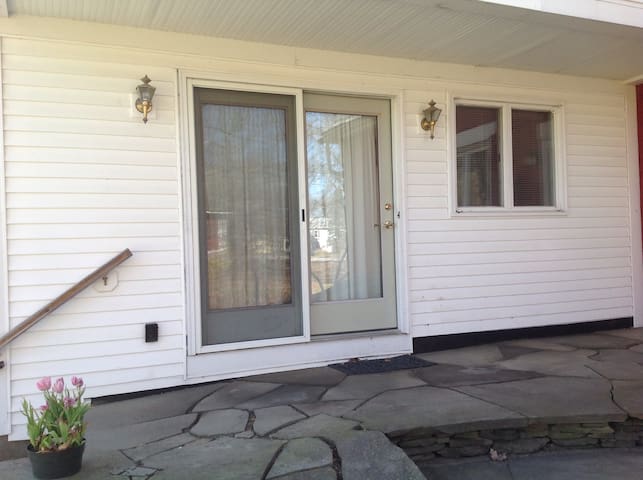 New (2nd floor) studio apt. w/views of Mt Mansfield & Browns River Valley. We welcome animal lovers, as horses, chickens, cat & dog live on the premises. Burlington, Montreal, Lake Champlain, choice of XC and alpine ski areas nearby! Walking trails.
This is a beautiful and private setting in Westford, Vermont. It has a county atmosphere with horses and gardens, yet has easy access to urban areas (Burlington and Montreal), numerous cross country and alpine ski as well as Lake Champlain. You are welcome to relax and enjoy our mountain views and country setting, take days trips to the lake and mountains or explore the city nearby. There is something for everyone!
We live just outside the village center. There is a wonderful library within walking distance and elementary school with beautiful walking trails along the Browns River. During the summer there are frequent concerts on the Westford Green on Sunday afternoons, and the Westford Farmers' Market takes place there every Friday afternoon from late May to October. (SENSITIVE CONTENTS HIDDEN) the Westford Town Newsletter for Rec. Dept activities that are available within walking distance. If you are a cyclist, you can bike from here on dirt roads or pavement, or drive to one of the many nearby mountain biking trail systems. The village of Fairfax is 3+ miles away, with a market, pizza, 2 bakeries and a pharmacy. When the snow flies, cross country ski on groomed trails at the school or just head to the river out the back door!
Dale and Peggy were fantastic hosts! The Cottage was really nice and very clean and their property is beautiful. Checking in with them was a breeze and they offered great recommendations for things to do in the area but we also had plenty of privacy. Their house is a good location for people who want to explore both downtown burlington but also get out into the country a bit and do some hiking and exploring. Thanks for a great stay!
Kelly
2014-09-22T00:00:00Z
Dale and Peggy were the absolute epitome of perfect hosts. Every detail was perfect so that our stay was as relaxing as possible. Not only was the place immaculate with a clean-cut, but rustic charm, but the fresh cut flowers, fruit, and fresh lemon-basil water made the experience that much more wonderful.
Kelsey & Chris
2015-06-24T00:00:00Z
We rented Dale and Peggy's studio apartment for only two nights and it was wonderful! They have beautiful views, are only about 15 minutes from Essex Junction and the studio apartment is gorgeous! Dale and Peggy were very responsive with emails and greeted us upon arrival. They have a friendly dog named Jessie, who was also part of the welcoming committee. We hope one day to go back and wished we could've stayed longer!
Andrea
2015-09-07T00:00:00Z
Dale and Peggy are amazing people! This was an incredible and wonderful air bnb experience. They were warm and welcoming and the studio was cozy and perfect. We will be back!
Dana
2015-03-31T00:00:00Z
Although we only stayed 1 night at Dale and Peggy's it was absolutely amazing. The property is so beautiful and very well kept. As animal lovers we loved to see the dog, cat, chickens and horses and how welcoming they were with our own dog. The property itself is so beautiful. Dale and Peggy greeted us upon our arrival and right away we felt so welcome. Dale walked us around the property and then down to the river where the dogs were able to swim and play. Once we got back up to the house Peggy showed us around the barn and introduced us to the horses. The loft above the garage, which is where we stayed, was very nice and the pictures don't do it justice. Had everything we needed (although we only stayed one night the loft would of been able to accommodate us for as long as we needed) including a full stove, microwave and full size fridge. Bathroom was very modern and clean and the bed was very comfy. The views from the property are great as well. We had a beautiful view of the hills in the backyard and could see Mount Mansfield from the loft. The property is very large and you feel very private with all the space. Can't say enough great things about our hosts and the property. We will be back again, hopefully for longer next time.
Kevin
2016-08-25T00:00:00Z
This place was great! Just as advertised. Dale gave us lots of tips about the area, was super welcoming, and the place was charming and clean and comfortable and quiet. I highly recommend staying here, and save some room in your schedule for playing fetch with Jessie-girl.
Rob
2015-10-04T00:00:00Z
I stayed on the farm for 2 months. It was my cozy rustic home away from home. Quiet and comfortable; with the basics. I was able to get a lot of rest in between shifts here. The scenery is beautiful with lots of nature and animals. Thank you Peggy and Dale!
Mary Magdalene
2015-06-05T00:00:00Z
We had a wonderful stay at Dales and Peggy's studio. The space is super cozy and really very beautiful! We felt very welcomed by Dale and there were even fresh flowers, coconut cookies and a fruit basket. Also all the basics are provided, tea, coffee, milk, cereals and even honey. The studio is next to the house but yet you have complete privacy. The views are wonderful, you have a look out to both sides-so beautiful. It feels like holiday on a farm with two beautiful horses and a lovely dog. There are a lot of options on what to do as well. Burlington is basically around the corner, we did backcountry skiing on Mt. Mansfield and Camels Hump, just wonderful. Dale and Peggy were super helpful in planning the trips and with everything we needed. Thank you! We will certainly come back in summer.
Sam
2015-02-17T00:00:00Z
Kamertype
Gehele woning/appartement
---
Type woning
Appartement
---
Geschikt voor
2
---
Slaapkamers
Westford, Vermont, Verenigde Staten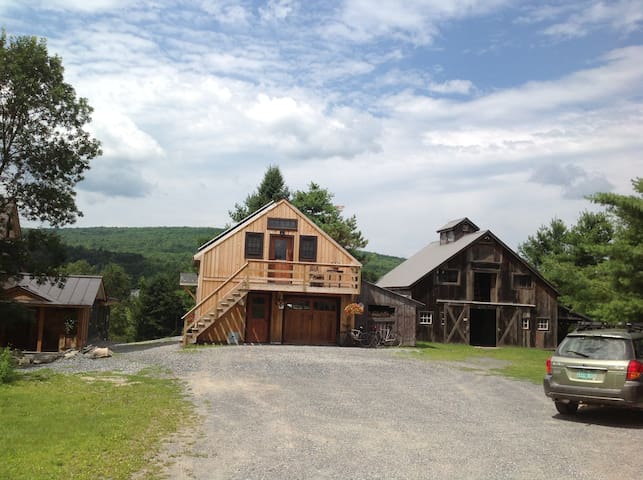 My place is close to parks, the beach, great views, and restaurants and dining. You'll love my place because of the location, the outdoors space, the views, and the people. My place is good for couples, solo adventurers, business travelers, families (with kids), and furry friends (pets). Bring your boat and put it in the free state boat launch, 100 yards from our home.
What a great find in a lovely part of the Plattsburgh area. It has everything I need and then some. Appreciate having a Roku player. Hosts were wonderful. Strongly recommend.
Maggie
2016-12-10T00:00:00Z
Annette's place was perfect and precisely what we needed. Would highly recommend anyone to stay here. Thank you Annette!
Joe
2016-10-02T00:00:00Z
Perfect spot to stay if you are a fisherman. Full living area to cook and watch tv, easy access with boat. Nice hosts.
Trait
2016-09-23T00:00:00Z
Great Place in a Beautiful Area!! Annette was great, they made it happen for me (very last minute too) and I can honesty say that I would come back to Plattsburgh due the beautiful scenery on top of their hospitality!! Thank you so much for your help and for the record, people are missing out if they don't chose to stay with Annette and co. when they visit Plattsburgh!!
Benjamin
2016-08-01T00:00:00Z
Kamertype
Gehele woning/appartement
---
Type woning
Appartement
---
Geschikt voor
4
---
Slaapkamers
Plattsburgh, New York, Verenigde Staten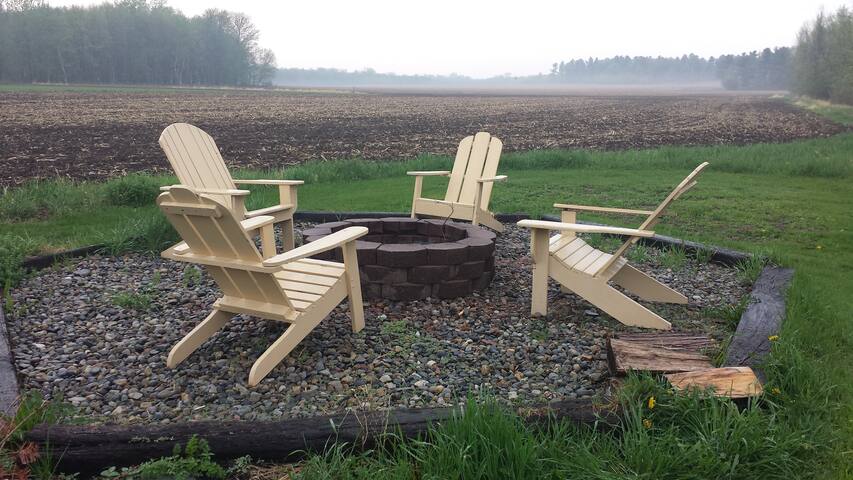 Out in the country! 8 minutes to Smugglers Notch! Perfect for leaf peepers, hikers, skiers and snow boarders. This apartment can sleep up to 4 people with a comfortable bed and a pull-out sofa. The kitchenette includes a microwave, toaster oven, coffee pot and refrigerator.
The host canceled this reservation 5 days before arrival. This is an automated posting.
Akmal
2016-12-19T00:00:00Z
Place is great! Very close to smuggs!
Nicholas
2017-03-19T00:00:00Z
We absolutely love Sharon's place because it is so cozy, and has a perfect central location to access Smuggler's Notch, Stowe, Bolton, and Jay Peak! Highly Recommend :)
Elyse
2017-01-16T00:00:00Z
Quiet and relaxing place !
Yi-Syuan
2016-10-16T00:00:00Z
A very peaceful and beautiful place in the country. Fantastic view! The hosts are very helpful and hospitable. I left my toothbrush at home (I know right?) and they graciously gave me one. The bed is very comfortable. The kitchenette is a big help. Over all we had a great stay! Thanks for having us!
Kata
2016-10-15T00:00:00Z
Sharon was a great host! Very clear communication and the place was as advertised. Very pretty property. No complaints!
Aimee
2016-10-30T00:00:00Z
It was a nice small place. Well maintained. Sharon's daughter in law was very polite and helpful.
Saravanan
2016-10-09T00:00:00Z
Host was absolutely wonderful and so accommodating, we arrived two hours after their designated "check-in window" because we drove up from New York but someone was still up when we got there to show us around and hand the key off! Best things about this place are the heater which works great and keeps the unit toasty, the kitchenette which was well stocked for our needs, the super comfy bed and the smart tv which we could use to watch Netflix, amazon, HBO go and more!
Elyse
2017-01-02T00:00:00Z
Kamertype
Gehele woning/appartement
---
Type woning
Appartement
---
Geschikt voor
4
---
Slaapkamers
Cambridge, Vermont, Verenigde Staten
Your own private living area with a big bright upstairs bedroom - queen bed. The living area is open with cooking, dinning, and living space with a sleeper sofa. Park your car, or bicycle, in our driveway and enter through your own private entrance from our large backyard.
You'll have your own entrance to private living / dining area / kitchen (no stove, but does have toaster oven, microwave, hot plate and griddle) with an upstairs bedroom.
The island area is a bicycle rider's paradise :-)
Michael's place is absolutely beautiful, very clean and quiet. It's a perfect place to relax and unwind. Michael and Crystal were both extremely nice and helpful, and gave us tips on things to do around Lake Champlain. The beach is a short drive away, where you can rent canoes and kayaks very cheaply; Michael also offered us bikes, and although we didn't get to use them, the area seems great for biking. We had a fabulous time! A beautiful, tranquil place to stay!
Samantha
2015-08-12T00:00:00Z
Great location, great hosts, great apartment. Michael was extremely accommodating and responsive which made the weekend that much more effortless and relaxing. Great place all around!
Albert
2015-05-25T00:00:00Z
Great location and warm welcoming. Large dining room-kitchen with a queen sofa bed. Well furnished kitchen. Nice bathroom. And a large clear room upstairs. A small terrace where we had dinners and breakfasts (three people), and enjoy the sunset. Perfect place for a restfull weekend. 5 minutes from grocery and breakfast stores ; ten minutes from the beach.
Pascale
2016-07-31T00:00:00Z
We were extremely happy with our accommodations on Grand Isle, our first Airbnb experience. Our hosts were welcoming and friendly, but gave us our privacy. The apartment was adorably decorated, clean and neat. The grounds were beautiful. All in all, a lovely two night stay.
Rae
2015-08-30T00:00:00Z
Great location on Grand Isle. The apartment is connected to the larger house but you would never really notice. The entrance and porch look out over a beautiful meadow that runs down to the lake. The bed was really comfortable and the shower was a treat with great water pressure. The location is great if you are there for the biking. We did some biking on the island the first day and found some great smooth and unpaved roads to ride on. Hardly any traffic around. We also biked to the Island Line Trail, which was splendid. The last day we took the convenient and close-by ferry over to Plattsburg NY and enjoyed more bike trails and smooth roads.
Paris
2016-09-14T00:00:00Z
Michael contacted us the day we were to arrive for ETA. He made sure we knew the address. There were cookies on the bed, juice & breakfast in the fridge. Thanks for everything!!
Darlene
2016-07-14T00:00:00Z
Logement très agréable et nous avons été bien accueillis par la propriétaire. Merveilleusement situé pour les amateurs de vélo.
Pierre
2016-06-07T00:00:00Z
The cottage was beautiful. Each morning I enjoyed my coffee sitting on the back porch overlooking Lake Champlain, the mountains, and the English garden in the backyard.
Joan
2016-06-27T00:00:00Z
Kamertype
Gehele woning/appartement
---
Type woning
Appartement
---
Geschikt voor
6
---
Slaapkamers
Grand Isle, Vermont, Verenigde Staten
Our cottage is located on a quiet dead end st. with amazing western views of the sunsets and across the lake to the Adirondack Mtns in NY. Burlington is 60 minutes away, & offers fine dining, art galleries, shopping & culture. There are antiques, wineries, farm stands, & bike path along Route 2 South in the Islands. Montreal is 90 minutes away, bring your passport, Ausable Chasm is worth a visit. Access to Paddleboat, Kayak, Rowboat, Canoe and Bikes, plus a basketball court across the street.
The cottage has a long dock with a platform - a great spot for your morning cup of coffee or to put a line out for fishing. The area is great for cycling, swimming, boating, hiking, fishing, etc...The cottage has the following amenities: 1) wifi, 2) satellite tv, 3) air conditioning, 4) window & ceiling fans, 5) outdoor fire pit 6) nice deck & outdoor furniture overlooking the lake, 7) Screened Gazebo,
Jay's cottage looked just like in the picture, we had a wonderful time there. The location was perfect for us, nice and quiet. Will have to try it again in the summer time.
Liling
2016-10-15T00:00:00Z
Very nice place! Outdoor seating is amazing! There was everything we needed. Had a great stay!
Katharina
2016-09-10T00:00:00Z
Beautiful place , beautiful views , we had a very lovely weekend
Tania
2016-09-25T00:00:00Z
Had an incredible romantic and relaxing Labor Day weekend getaway on Lake Champlain. The cabin was exactly as described, plus more. Really enjoyed grilling, kayaking, making s'more on the campfire, and watching the beautiful sunset. We'll definitely be back!
Shelby
2016-09-06T00:00:00Z
Le chalet était super, bien équipé et la vue sur le lac est splendide ! Jay s'est montré disponible et à l'écoute de nos besoins. Merci encore ! Je conseille ce logement pour deux couples ou une famille.
Gwendoline
2016-10-10T00:00:00Z
The house was perfect for our us, all we wanted was a small home along the lakeside with sunset. The weather was not great during the two days we stayed so couldn't see the sunset but the sunrise was pretty awesome, had a great time. The neighborhood was quite and serene. I would definitely recommend this place to my friends.
Tejaswi
2016-09-18T00:00:00Z
Kamertype
Gehele woning/appartement
---
Type woning
Appartement
---
Geschikt voor
6
---
Slaapkamers
Alburgh, Vermont, Verenigde Staten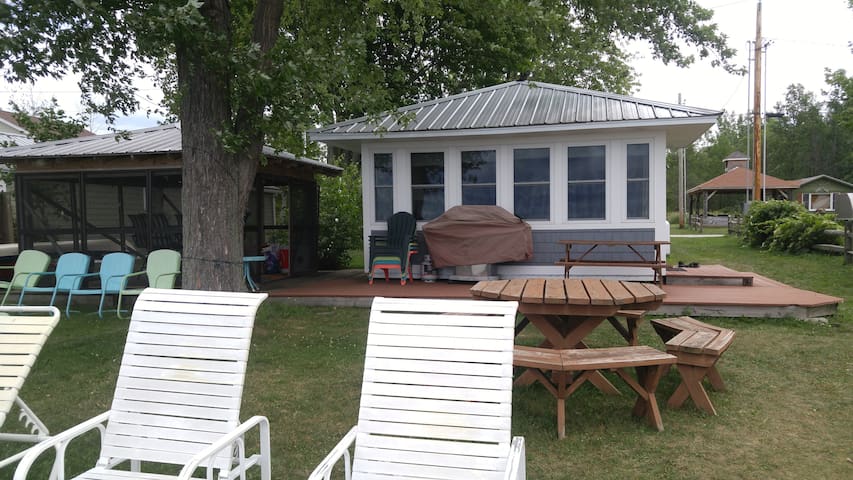 Stay on Lake Champlain, just 20 mins. by car from Burlington, VT. & 50 miles south of Montreal. This 2 bd. Apt. has a Queen Size bed in each bedroom & is part of a larger estate with its own private entry, magnificent lake sunsets. One mile from NY Ferry, enjoy flat terrain biking, bring your Kayak or Boat, Fishing, concrete launch on property, Direct Lake Access! Lg. public sand beach nearby. Apt. includes W/D, Kitchen, 1 flu bath, Dining Area. Deck overlooking the lake. Lock dates in now!
The location is great! The apartment is spacious and well appointed, and Colleen is an incredibly friendly and helpful hostess. A beautiful spot on the lake, I'd definitely go back!
Rob
2016-07-17T00:00:00Z
Colleen definitely spoiled me for my first AirBNB experience. We spent the weekend at the Grand Isle apartment because we had a wedding on the island. The location was PERFECT as it was 0.1 miles from the venue. When we arrived from Philadelphia we were later than expected but Colleen was there and happy to welcome us with open arms. The apartment was cute. It had two floors and it was spacious. There were two TV's (and a movie 'cove' area for kids if you bring them), two bedrooms- one on each floor, a decent size living room and kitchen. The outdoor deck off the living room was perfect for breakfast, relaxing, or watching the stars at night. Everyone who stayed kept saying "what a find" for this cute apartment right on the lake. Colleen even went out of her way to have breakfast and snacks stocked in the fridge for us. The place was private but Colleen's touch added the sweet comfort of a bed and breakfast. Would definitely stay here again!
Christina
2016-08-01T00:00:00Z
Colleen was a fantastic host, and her apartment met all of our needs and more. We only stayed for two nights but would have been comfortable in Colleen's apartment for an extended stay. Upon our arrival, Colleen greeted us with some of Vermont's finest cheese, cider, donuts, coffee, and croissants - she even included a bottle of champagne for our anniversary. Colleen left us brochures for local attractions and a hand-drawn map of nearby antique stores worth visiting. We were a little nervous about our airbnb stay since this was our first, but it exceeded our expectations. The apartment felt spacious and homey. The huge deck provided beautiful views of Lake Champlain. The two bedrooms are on separate floors of the apartment - my husband and I are already thinking of other couples we may want to go back with.
Shannon
2015-10-13T00:00:00Z
We had a great time at Colleen's AirBnB. The place fully lived up to the listing - spacious, kitchen had all the necessary basics for cooking, the deck was lovely, especially for star-gazing, and Colleen was the kindest of hosts. She took the trouble to phone to warn us of possible traffic problems on our journey there, had left us food for breakfast which we hadn't expected, invited us to join a family bonfire/marshmallow-toasting on the lake shore, was full of information of what to see and do, and generally a wonderful host. Lake Champlain was our favourite place of a two week New England driving tour - we would definitely recommend Colleen's to others.
Helen
2016-08-10T00:00:00Z
Colleen was a great host. She provided us with breakfast which was helpful after a long day of traveling. The apartment was clean.
Alicia
2016-09-11T00:00:00Z
We had such a lovely stay at Colleen's. The property and lake are beautiful and the home was so cozy. We stayed there to attend a wedding across the street and it was so convenient. Colleen was a magnificent host and made our arrival and stay so enjoyable. There is a deck that overlooks the lake that is incredible! Amazing place!
Becky
2016-07-04T00:00:00Z
Colleen was great! She gave use donuts and breakfast, a warm comforting home/environment for my family and I--I look forward to our next stay! :) You can bike around, goto burlington, and you are right next to the ferry to NY! Its a great spot right on lake Champlain.
Christine
2016-07-25T00:00:00Z
Colleen is a very motherly host, a lovely person through and through. She provided a feast of snacks/breakfast foods for my entire family to enjoy and even replenished the milk because we had two children. Upon finding out that our grandmother was unable to manage the stairs to the apartment well, she set up a tent on the beach front across the street so that we could spend the day near the lake. The weather was beautiful and so was the view. Her beach front is private even though near the road. (It is a back road, probably mostly used by local houses.) The lake was perfect as always but remember to bring swim shoes to wade out a few feet past the mussels (which can be sharp). The apartment is very comfortable and sunny with a large deck overlooking the lake. It has two floors and would be really nice for a couple. This is a nice apartment for children but there are some stairs so keep that in mind. Colleen provided a bunch of movies for the kids to watch too!
Erica
2016-07-06T00:00:00Z
Kamertype
Gehele woning/appartement
---
Type woning
Appartement
---
Geschikt voor
4
---
Slaapkamers
Grand Isle, Vermont, Verenigde Staten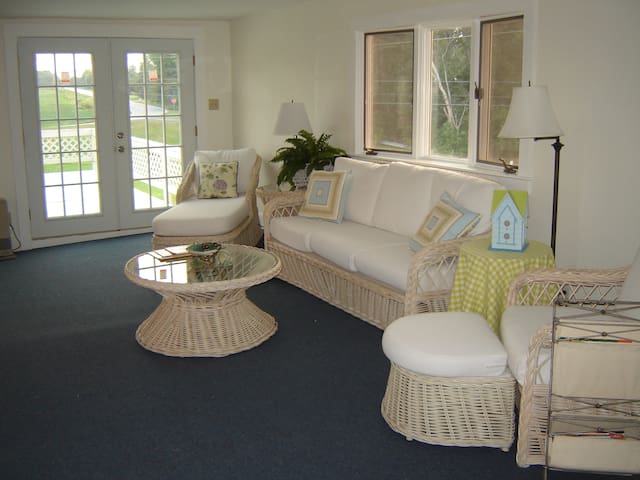 Private one bedroom apartment. This cozy little gem is above a 2-car garage attached to the main house with a separate entrance. The property is right on Lake Champlain, surrounded by woods with no neighbors in sight and is quiet & secluded.
This bright apartment is surrounded by woods-views. It offers a full kitchen, separate bedroom (1 queen bed), dining area, and living room with a day bed that can accommodate up to 2 more people. If you're looking for a quiet, country getaway with lake access and beautiful views, we've got your sanctuary!
Our quiet gated community on a dirt road offers country charm. Surrounded by woods and the lake with no neighbors in sight. Near by is the Colchester causeway which offers a beautiful scenic walk along the lake and is located 7 miles away. It is a 9.9 mile out & back. Downtown Winooski offers some great places to eat & drink, and is 6 miles away. Downtown Burlington and historic waterfront is 9 miles away and offers a wide variety of experiences including pedestrian only Church Street Road which is lined with shops & restaurants. In the summer you can enjoy the lake, sunsets, nearby food & shopping. The Waterfront is host to numerous cultural events. There are public golf courses, including a par 3 at the Links at Lang Farm in nearby Essex, Vt (8 miles). The stunning Green Mountains are 35-45 minutes away for adventure seekers looking to ski/snowboard, hike, bike, & zip line (at Stowe Mountain resort).
We were looking for the perfect place to stay outside Burlington, and this was it! We visited for two nights for a ski trip and it was a fantastic stay. Amanda and Martin were very kind and considerate, and the place itself was spotless and reminded us of what the perfect stay should be. Beds were comfy, the area was safe, and we couldn't have asked for a better weekend. We also loved all the personal touches that gave a very homey feel to the location. Would definitely come back again in the future.
Sandy
2017-02-20T00:00:00Z
Kamertype
Gehele woning/appartement
---
Type woning
Appartement
---
Geschikt voor
4
---
Slaapkamers
Colchester, Vermont, Verenigde Staten
1

–

18

van

29 Appartementen te huur