King size bed, a double sofa bed, baby travel cot, bedside cabinets & lamps, fridge freezer, kettle, toaster, cups, iron/ironing board, tv with USB, sky (free channels), smart tv box with USB, internet (wifi), ceiling speakers with aux input, new kitchen, washing machine, gas cooker & oven, central heating, shower & WC and store room & wardrobe. 24 hour check in and check out service. The keys for the flat is left inside a key safe which is wall mounted next to 92A Chalfont Road's main door.
To get access to the flat, you have to come in via 92A (communal area) and then to the garden flat located to the rear of the house. The total space for the flat is 320 square foot. Once inside, you will find an area to dine, a sofa bed to relax and watch TV etc. The bed is a lovely king size bed with ample spare bed sheets, towels, cleaning materials. To the left hand side of the room, you will see a new sofa bed. This can be used for any additional guest that you pre-book with Airbnb. The modern kitchen is fully equipped with lots of pots and pans, utensils, cooker, oven and plenty of plates and cutlery. I have installed a desktop PC for you to use as and when you like. This PC should help you to browse the internet, upload pictures, send and receive emails. This system runs on windows 7 and it's fully up to date with the latest software such as (SENSITIVE CONTENTS HIDDEN) chrome etc. To the right hand side of the flat you'll find a mirrored built in wardrobe where you can close the door and change etc. To the left of that area is the bathroom and to the right is the store room which houses the boiler, internet router, ironing board, solar panel control system, spare bed, spare bedding and pillows, a vacuum cleaner, dustpan, brush and a mop and bucket.
Fancy a bite to eat? There's plenty of choice locally. There's an array of Turkish grill restaurants (Kervan, Captial restaurant etc), Indian food (Chowdhury's buffet restaurant, Roshan Indian Restaurant), Pizza, Chinese (Oriental Chef), Caribbean restaurants (Brown Eagle and Caribbean Junction) etc. Need to do a little shopping? There's plenty of local shops and cafe's nearby. There's a very large Asda store on Edmonton Green, Argos, a market and a host of other shops within the complex. We have a nearby park called Pymmes Park which is conveniently located on Victoria Road. Theres plenty of space to go out for a jog and theres even a large pond with ducks et Opposite side of Edmonton Green station there's the local leisure centre where you can go for a swim, use the sauna, Jacuzzi and gym etc.
Goede uitvalsbasis om naar Tottenham stadion te gaan en rustige buurt om te verblijven....
Luc
2017-01-05T00:00:00Z
Stayed here before for work and will keep going back as long as im working in London and there are free slots available. Shaun was again really helpful and will go out of his way to make your stay comfortable. Booked again for next week.
mark
2016-12-08T00:00:00Z
Stayed here for 4 nights as was working nearby. Beats any hotel or b and b hands down. Very peaceful and quiet. The place has everything you need and more eg, latest movies, PC for you to use for whatever, speakers in the ceiling even a bottle of wine in the fridge with juice and bottled water. Shaun was the perfect host, was on hand for anything I needed. Defo stay again
mark
2016-12-01T00:00:00Z
The place was absolutely fantastic and I would seriously consider booking again and be interested in Shaun's other Airbnb properties. Shaun was flexible, accommodating and communicative ensuring we had everything we needed and were happy. I was blown away by the facilities of the flat, we had everything we needed. Booking Shaun'a flat for 2 nights worked out far better value for money than booking a hotel for 1 night. He has done a stellar job and the price was extremely good value for money. Thanks again! Mike
Mike
2016-11-03T00:00:00Z
Shaun is a great host, he was very welcoming and we felt he is genuinely happy to host us. The flat was very tidy and offers everything you can expect and even more. The city centre is about 20-30 mins travel from the flat, very easy to get in and hit the town. I would definitely recommend Shaun's flat to anyone.
Gabor
2016-09-09T00:00:00Z
Je recommande cet endroit. Shaun est une personne tres aimable, toujours prete a aider. Le studio est tres chaleureux et la deco superbe.
Letizia
2017-01-30T00:00:00Z
Yet another quiet relaxing stay for work. Getting used to staying here now. Everything you need and the perfect host in Shaun. Thanks
mark
2016-12-15T00:00:00Z
Shaun made sure all of our needs were met! We had an excellent New Year's stay, and the place was really comfortable and cosy. The fridge was filled with goodies (which we really loved) and the sound systems/TV system was brilliant too. By far one of the best listings on Airbnb!
Itty
2017-01-01T00:00:00Z
Kamertype
Gehele woning/appartement
---
Type woning
Appartement
---
Geschikt voor
4
---
Slaapkamers
Londen, Verenigd Koninkrijk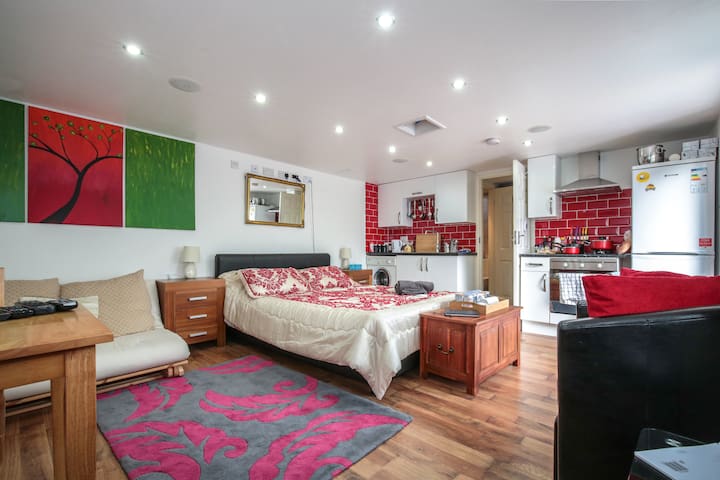 This flat is located in Waltham cross a quite, leafy and vibrant area. Close proximity to River Lea Olympic Aquatic centre and country park which was one of the many London 2012 olympic sites. Its walking distance to the train station that has good transport links to Liverpool street , and also just 5mins to Tottenham hale station where you can get the underground trains to central london.
Open plan layout - flat/house with own back and front garden. Plenty of parking space. Interior has been modernised, with new kitchen, flooring and paint work.
Nearest station is waltham cross which is about 5 minutes walk or Theobald which is about 15 minutes walk. Trains to and from central london depart every 10-15 minutes from waltham cross to Liverpool street and Tottenham hale where you can get the London Underground to the west end of London. The flat is near shopping centre and wild life conservation park, River lea country park. Trains to stanstead airport depart every 10-15 minutes from Tottenham hale station.
It was a very good experience. It was better than staying at a Hotel . The host is a very kind person , he picked me up with his car.
HappyCanadian
2016-07-19T00:00:00Z
Kamertype
Privé Kamer
---
Type woning
Appartement
---
Geschikt voor
1
---
Slaapkamers
Waltham Cross, Verenigd Koninkrijk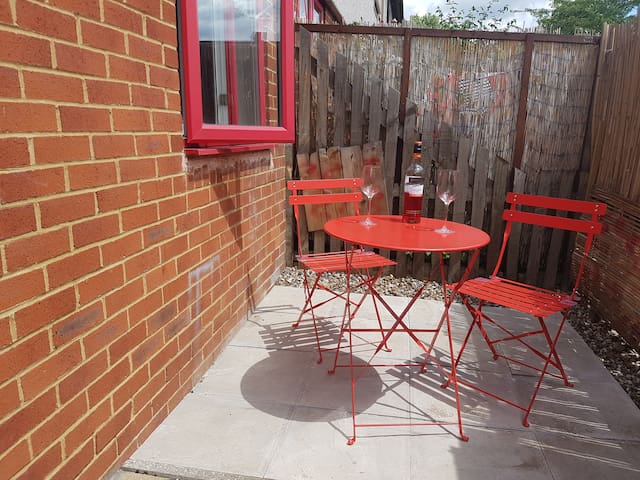 Lovely spacious 2 bedroom flat. Clean and homely. Across the road from the Lee Valley white water centre and a 2 minute walk from the River Lee. 10 min walk to Waltham cross train station with links to Tottenham Hale and London Liverpool street.
The flat has
Kamertype
Gehele woning/appartement
---
Type woning
Appartement
---
Geschikt voor
4
---
Slaapkamers
Waltham Cross, Verenigd Koninkrijk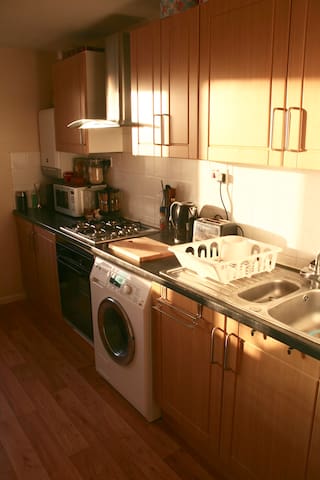 Onze flat is beschikbaar op een geweldige locatie in de buurt van de winkels, waaronder supermarkten en een treinstation. Ook in de buurt van een recreatiecentrum. Ideaal voor op reis naar Londen. Flat heeft tv's, dvd-spelers, surround sound stereo-installatie, heteluchtoven, een magnetron, een bad en douche.
Mijn flat heeft een grote slaapkamer, compleet met eigen badkamer. Er is ook een tweede slaapkamer met een badkamer ernaast. Er is een speciale parkeerplaats. De flat is omheind en zeer veilig.
De buurt is rustig en zeer veilig wordt afgesloten. U krijgt toegang tot een scala aan lokale winkels en kan naar Londen te krijgen in ongeveer 20 minuten op de trein. Er is ook een lokale sportschool en een supermarkt.
Dit appartement heeft een goede prijs/kwaliteitsverhouding. Omdat wij er alleen waren om te slapen en overdag Londen te zien, was het een prima uitvalsbasis. Verwacht geen luxe of heel sfeervol verblijf. Er is wel alles wat je nodig hebt. Dit in een veilige buurt met prima winkels, pubs en restaurantjes om de hoek en op een redelijke reisafstand van Londen. WIj waren er een week met onze kinderen en dat was erg leuk. Ook nog een keer gezwommen in het zwembad van Cheshunt.
Jeanita
2016-08-18T00:00:00Z
Although it is quite far from the city centre, it was a great journey traveling from the city to the place. You can enjoy both busy and quiet area of London. The house is so cosy, comfortable, and complete. We really love how the host make us feel welcomed.
Afinni
2016-04-27T00:00:00Z
Gregory's place is a great choice. The public transportation system is easy to navigate in London, so the 10 minute walk to the station is very convenient. Greg is quick to respond to any questions you may have and is very accommodating. We stayed for 5 nights and had a great time!
Kaylee
2017-01-11T00:00:00Z
The flat is very good value for somewhere so close to London, it's clean and has everything you could need. Gregory resoponded quickly and helpfully to my questions.
Isabel
2016-11-17T00:00:00Z
The house is larger and more comfortable than what you see in the photos. Gregory was very kind and helpful, also made us find the kitchen stocked with every detail, so those who come from another country should not immediately go buy the necessary for breakfast and the basic elements for cooking. Cheshunt was a nice discovery, there is a beautiful park near the station. Important Information: Stansted Airport in Cheshunt there is also the train, or you can change it to Bishop, the rate is 10, 60 pounds per person. Thanks Gregory.
gabriella
2016-06-07T00:00:00Z
I and my family had a pleasant stay on Greg´s home! It has every thing we needed, complete kitchen, TV, good bathroom. We loved London a lot! Travelling through London by train is easy, but takes a little time. That´s why I recommend to plan the time needed from Greg´s home until London by train. It tooks more than 20 min. Home was close to supermarket and not far from train station. Contact with Greg was easy and he always gave a quick reply. The doble bed was very confortable, but the two single bed wasn´t. My two little girls coul sleep there well, once we are very tired after a hole day walking in London.
Santana
2016-02-11T00:00:00Z
Perfect Airbnb for our London visit! Clean and spacious. Greg's communication was excellent, all information was given quickly and clearly. Thank you Greg, we'll be back.
David
2016-07-24T00:00:00Z
Gregory was very helpful and always responded to my messages. We liked the place and the location! Everything was close to the apartment: bakery, supermarket, etc... The apartment was clean. We spent a beautifoul week in London. Thank you for everything.
Tibor
2016-09-22T00:00:00Z
Kamertype
Gehele woning/appartement
---
Type woning
Appartement
---
Geschikt voor
4
---
Slaapkamers
Cheshunt, Hertfordshire, Verenigd Koninkrijk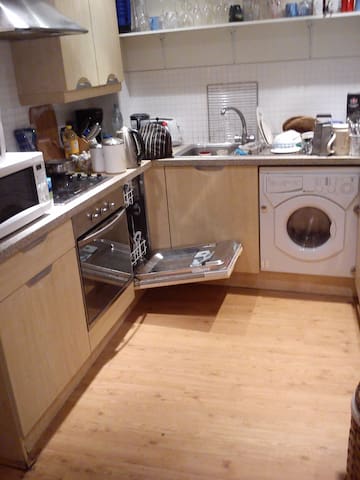 Mijn plaats is dicht bij het openbaar vervoer, de luchthaven, het nachtleven, en gezinsvriendelijke activiteiten. U zult genieten van mijn plaats als gevolg van de buitenruimte, de omgeving, de sfeer, en het licht. Mijn plaats is goed voor koppels, solo avonturiers, zakelijke reizigers, families (met kinderen), en grote groepen.
Waltham Cross is een voorstad slaapstad 12 mijl NNE van het centrum van Londen en ligt in de regio Greater London stedelijk gebied en London Metropolitan Area. Het is in de Borough of Broxbourne, direct ten noorden van de London Borough of Enfield en is de meest zuidoostelijke stad Hertfordshire, ligt direct ten noorden van de snelweg M25. De Waltham Cross poststad bevat bovendien het naburige Cheshunt en een klein deel van Enfield.
Dichtstbijzijnde Places Freezywater Enfield Lock Waltham Abbey Cheshunt
Kamertype
Privé Kamer
---
Type woning
Appartement
---
Geschikt voor
3
---
Slaapkamers
Cheshunt, Engeland, Verenigd Koninkrijk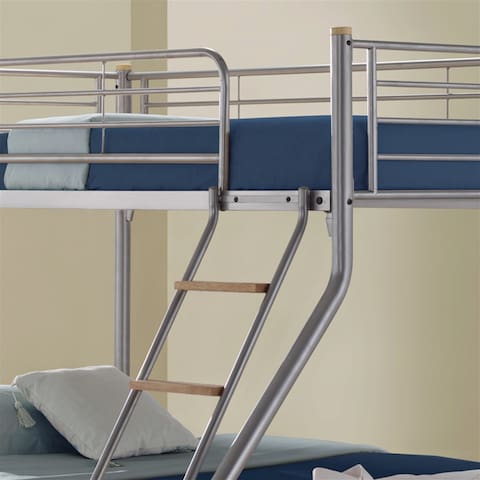 One bedroom avilable in an apartment located just one minute from train station Green Park. Double bed along with set of drawers, bedside table and wardrove. Towels and bed clothes provided. Spanish speakers welcome
Flat situated less than a 1 minute away from Grange Park. Grange Park is on the Moorgate line, 30 minutes away from the city of London (Liverpool St). The flat is fully furnished and has 2 large double bedrooms, including wardrobes, new mattresses and chest of drawers. The kitchen is fully equipped; fridge freezer, oven and microwave. There is a large sitting room with a large 2 seated sofa and a set of dining table and chairs. The bathroom is medium size and includes a walk in shower. In addition, the property has a small garden located at the back of the house.
Great host. Clean home.
Carl
2017-03-31T00:00:00Z
good
BIN
2017-03-26T00:00:00Z
Kamertype
Privé Kamer
---
Type woning
Appartement
---
Geschikt voor
1
---
Slaapkamers
Londen, Engeland, Verenigd Koninkrijk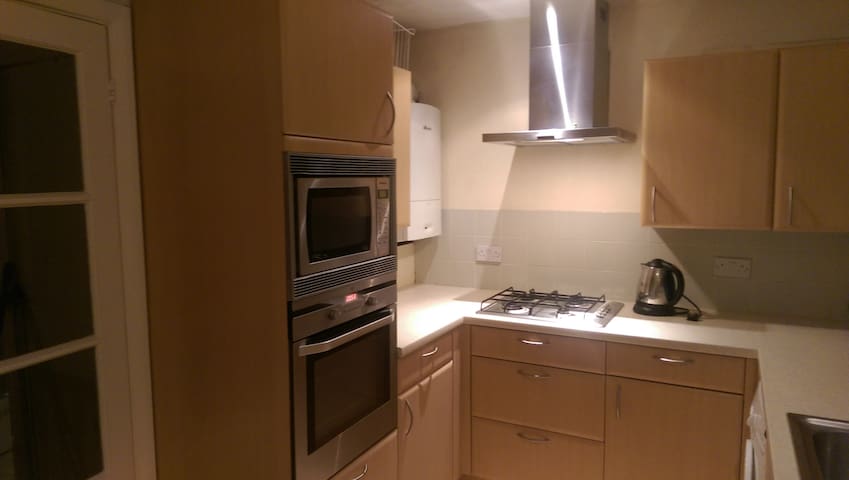 The modern loft converted studio flat with the entire essential you need in a shared house. It is based on second floor. One double bed with a sofa bed accommodates 2-4. It has private bath room and a small cooking area with a fridge, therefore you own your personal space. It's a perfect place to rest and recover after a busy day out sightseeing. Jubilee Park is about 50 meters away. It is a great place to go for a morning walk or to end the evening in the nice green area.
De moderne loft omgezet studio is self-contained dus u eigenaar van uw persoonlijke ruimte.
Een mooie Jubilee park ligt op ongeveer 50-60 meter afstand van het huis. Het is een geweldige plek om te gaan voor een ochtend wandeling of om de avond in het mooie groene omgeving te beëindigen. Er is een reden om te spelen voetbal, basketbal, tennis en golf. Er is volwassen accijnsgebied en kinderen spelen grond. Op korte afstand lopen is er lokale winkels om je boodschappen, wijnen en andere essentiële goederen. Er is afhaalrestaurants, kappers, slijterijen, apotheken en restaurants waar de diverse lokale gemeenschap, die goed gevestigde bewoners van de oostelijke Middellandse Zee, het Caribisch gebied en Azië enz. Omvat
Jing provided warm welcome, was helpful during my stay and quite considerate to my extension requests. She provided all things that were listed on her offering. Overall good experience having her as the host.
Harshad
2016-04-09T00:00:00Z
Jing was incredibly welcoming and helpful. She is the perfect Host and even managed to provide me with some very useful advice my finances during my stay!
Vincent
2016-11-02T00:00:00Z
The most valuable B&B I have stayed in London. Jing is a very friendly and helpful household. Very comfort and clean room. Quiet place to have a good sleep. Highly recommended.
Lyu
2016-08-28T00:00:00Z
性价比很高的住处 房间很舒适 尤其是床垫和枕头 睡觉时舒服极了 住处旁边的街道上就有公交车 走十分钟就有火车可以坐 出行还是挺方便的 房东人也很好 去地铁站接送的我们 还给我们介绍了好多关于伦敦的事情 相处很愉快 下次再来还会选择这里的
娟
2017-02-24T00:00:00Z
Originally we were under the impression that it was a single apartment we would be getting to ourselves, my fault for not reading the description fully, but once we arrived that was no issue at all. My husband and I loved it and Jing. She was very accommodating, sweet and friendly, and she was very helpful with our questions. The neighborhood was very quit and there are plenty shops and restaurants nearby. The walk to the train station is about 10 to 15 min. no bother for us. Although we wish we were closer to the city of London where all the attractions are located public transportation is extremely accessible and easy to catch onto. I would absolutely recommend this to everyone and I would return myself. Thanks Jing! :)
Arlene
2016-12-20T00:00:00Z
Jing is a great host! After 24 hours travelling arriving at her place and she had prepared a little basket with fruits and tea was just perfect! Extremelly helpful and gentle, I would definately recommend those who are in a budget!
Maria
2016-04-17T00:00:00Z
It is a quiet location and the studio flat is nice and modern as you can see on photos. From photos we did expected a larger studio, but it is small. There is no sink in the room, the kitchenware must be washed in a plastic tub. Other things you need are there. Wlan is working good. In the fridge we found eggs, ham, milk, butter. We got some fruits, too. That was very nice. Our host was very helpful, it was easy to get in contact. Next time we will take overnight stay in London city direct, because it is too far away. We needed from the door more than one hour to Oxford Circus Station. By feet to bus station, waiting for the bus, (x) bus stops to Edmonton Green, by feet to Edmonton Green Station, waiting for the Overground, changing at Seven Sisters Station for the Underground "Victoria Line". 2 times a day, it is much time. We wished we had spent this time more in London city. If this does not matter, it it good for staying.
Bettina
2016-09-27T00:00:00Z
Jing made us feel welcome . She picked us up from the station and drove us to the apartment. She helped us with a lot of things, even took us shopping. The flat is in a shared house but we had no problem hearing anything from the others living there. It is a cozy, clean and nice flat. If you need a place to stay and feel like home than Jing's flat is definitely the best choice.
Stelian
2015-10-26T00:00:00Z
Kamertype
Gehele woning/appartement
---
Type woning
Appartement
---
Geschikt voor
2
---
Slaapkamers
Londen, Verenigd Koninkrijk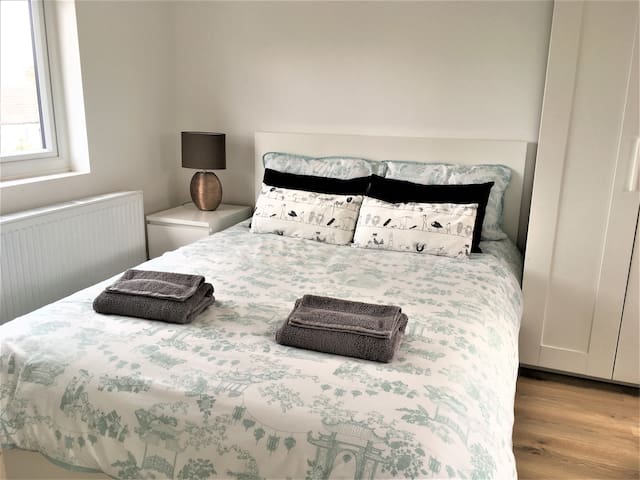 Hello we are advertising for a one large double bedroom to rent in a very clean house and honest people, tea coffee and biscuits, 12 min to liverpool street on the overground 10 min walk to the shopping centre of Waltham Cross .
Kamertype
Privé Kamer
---
Type woning
Appartement
---
Geschikt voor
2
---
Slaapkamers
Londen, london, Verenigd Koninkrijk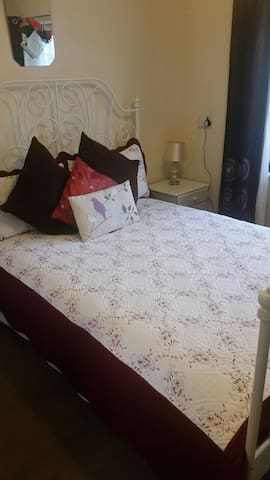 A tidy, single room in centrally located top floor apartment. The room is very light with garden views. You will have access to the lounge/diner with TV and large comfy sofa, and kitchen. Excellent location. Easy access to Central London, Stansted Airport and Cambridge.
Located in Hoddesdon, which is a lovely, vibrant town with plenty of different shops and supermarkets. It is also great for river walks as the flat is adjacent to the Lee Valley river - great for walks, cycling and outdoor activities. Also close to Broxbourne canoeing centre and Broxbourne Paradise Wildlife Park.
Kamertype
Privé Kamer
---
Type woning
Appartement
---
Geschikt voor
1
---
Slaapkamers
Hoddesdon, Engeland, Verenigd Koninkrijk
£30 discount off your booking with any AIRBnb accommodation via my referral link https://www.airbnb.co.uk/c/nhunter109?s=41 Double room with a King size bed and single bed. Good transport link to all the attractions London has to offer. Affordable, friendly and in a neighbourhood away from the congested loud parts of London.
The space includes a double room with a leather King sized bed, desk and private desk area. Ideal for a weekend getaway, business or family vacation. We are in a great location! 5-10 minutes from the station and only 25 minutes to central London. Located in a residential area within walking distance to the train, supermarkets and a number of places to eat. A 5-10 minute bus ride has restaurants such as TGI Fridays, Pizza hut, harvesters, Krispie Kremes, a large Cinema and much much more. This room shares a bathroom and kitchen with one other room. Your will of course have your own set of keys- you are welcome to come and go as you please. Its easy to get to my place from the airport. Cheaper options for Stansted, Luton or Gatwick include the national express bus or Easy bus which is a low cost service (book all online prior). For Heathrow the tube is better. There is a king size bed which takes 2 guests, 3 at a squeeze. Then the single bed also for one person.
There is a park within walking distance with a nice small pond with ducks. Local supermarket Co-Opp is within a 5 minute walking distance as is a cafe, KFC, Post Office, local bus stop, British pub, McDonald's to name Afew. A 5-10 minute bus ride has restaurants such as TGI Fridays, Pizza hut, harvesters, Krispie Kremes, a large Cinema Even closer; across the road has a small shop for smaller items including buying and topping up your Oyster card.
Nyomi was very nice and responded to all of my questions promptly via email. We did not see her much since she didn't live in the apartment. There was another person renting the second room. He seemed very nice and quiet. We did not see him much either. The neighborhood was diverse and quiet. The space is very small. There is little room to move inside the bedroom. The hallway is narrow and there was no living room so if you are in the apartment you can't do much except sit on the bed or stay in a little area where there is a desk. If you are on a strict budget and will only be sleeping at the premises this may be an ok place to get for a short period of time.
Lisiane
2017-03-31T00:00:00Z
Kamertype
Privé Kamer
---
Type woning
Appartement
---
Geschikt voor
3
---
Slaapkamers
Enfield, Engeland, Verenigd Koninkrijk
Een van onze luxe appartementen in dit geheel nieuwe ontwikkeling. Het aanbieden van gratis high speed Wi-Fi en gratis parkeergelegenheid op eigen terrein. Elke ruime appartement heeft een eigen balkon en een badkamer. Apex Luxe appartementen hebben allemaal een eethoek en een volledig ingerichte moderne keuken voor self-catering. Gelegen in Enfield Town centrum met 2 minuten loopafstand van Palace Exchange Shopping Mall. Enfield Town en Enfield Chase station liggen allemaal binnen 10 minuten loopafstand en 30 minuten naar het centrum van Londen.
Kamertype
Gehele woning/appartement
---
Type woning
Appartement
---
Geschikt voor
4
---
Slaapkamers
Enfield, Engeland, Verenigd Koninkrijk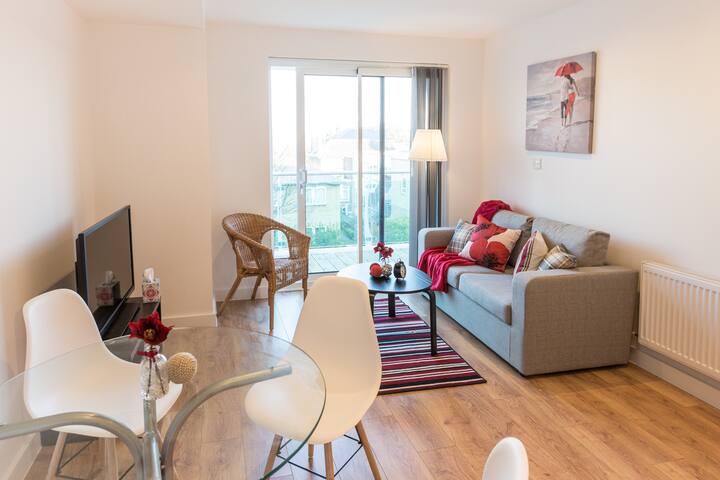 My place is close to Winchmore Hill overground station, about 5 mins walk and can use Oyster card or travel card. Also is 15 to 20 minutes walking distance from Piccadilly line underground, Southgate station. Bus service is available from right in front of my house. This place is safe, beautiful, peaceful and quiet . It is comfy, airy and has lot of natural light. My place is good for couples, friends, solo adventurers, and business travelers.
This place is close to good restaurants, 24 hour and 8 to 6pm grocery shops. Good popular wine bars are walking distance. Close to Grovelands Park. Good neighbours.
My son and wive had been in Achamma Cherian' s house for 6 days, and in those days she was so nice with them. She also was asking if they were okey and what they would need. In theyr room they had a frige where they could take wath they liked.
Charles
2016-07-28T00:00:00Z
The host canceled this reservation 9 days before arrival. This is an automated posting.
Christopher
2017-03-17T00:00:00Z
Acha was extremely welcoming - highly flexible with my late arrival time, a bottle of wine, milk in the fridge. All very accommodating.
Lisa
2016-10-28T00:00:00Z
The studio is a spacious en suite room in a 4 bedroom house which is conveniently located near Winchmore Hill Station with local amenities. Achama was very kind and helpful during our stay which was clean, quiet and hassle free.
Yufan
2016-08-03T00:00:00Z
Achamma was friendly. The room was spacious - it was all clean and tidy. There were fresh flowers in the room. It was walking distance from the train station - also buses passed the door, though we didn't use them. There was tea/coffee and milk in the room and microwave and toaster. Very pleasant area with lovely period houses.
Shan
2016-10-23T00:00:00Z
Due to unprecedented events, we urgently needed a place to stay and Achamma accommodated us so warmly with only a couple of hours notice. The studio was modern, spacious, fully equipped with everything one may require - even more so than a hotel! The standard of cleanliness and the studio in general was of the highest standard. Accessible to local amenities and transport links. She made us feel so at home, even having a bottle of wine for us upon arrival. We cannot recommend this place highly enough, thank you so much for a delightful stay Acha :)
Mays
2016-10-21T00:00:00Z
We couldn't ask for a better experience! My husband and I had a bit of an emergency situation and only gave Achamma about 3 hours notice between booking and arriving. In that time, she had everything perfectly ready, had stocked a refrigerator for us, and even provided us with a delicious hot supper. Her studio flat is immaculately clean and very comfortable. The house is lovely and situated in a quiet neighborhood, just about 5 min walk from a rail station and several nice shops and restaurants. Achamma is warm and friendly. She gave us lots of help with the area and made us feel welcome and at home. She went out of her way to work with us when we had to extend for one day and overall treated us like honored guests and friends. We highly recommend her place and would gladly stay there again!
Rebecca
2016-09-08T00:00:00Z
Great stay. Would come again. Lovely to have a fridge stocked with the essentials after a long drive. Thank you.
Andy
2016-08-20T00:00:00Z
Kamertype
Privé Kamer
---
Type woning
Appartement
---
Geschikt voor
2
---
Slaapkamers
Londen, Verenigd Koninkrijk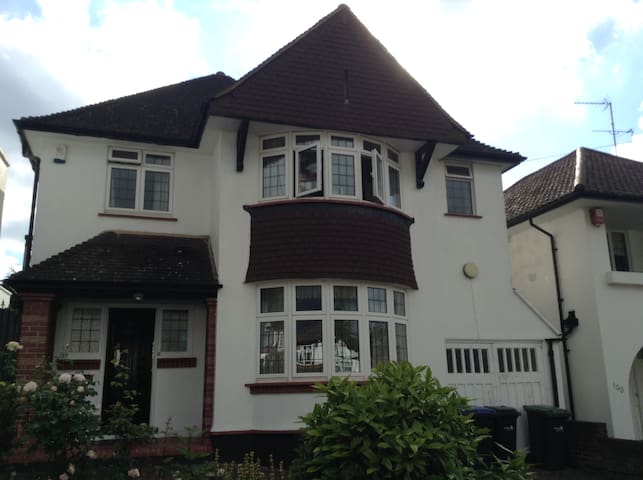 My place is close to public transport and parks. My place is good for couples, solo adventurers, and business travellers.
Jean is great! She was really kind and helpful and we had a fabulous stay. Would definitely return if we are in the area again.
Vlad
2016-11-20T00:00:00Z
Kamertype
Privé Kamer
---
Type woning
Appartement
---
Geschikt voor
2
---
Slaapkamers
Enfield, Engeland, Verenigd Koninkrijk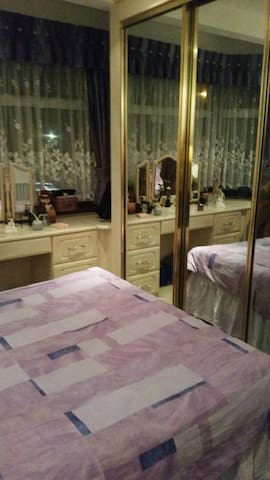 Invoering: Grote 1 slaapkamer appartementen hebben een open leefruimte met comfortabele stoelen, een slimme flatscreen-tv, gratis WiFi en liggen op slechts 500 meters van Enfield Town Station. Er is ook een luxe badkamer met een krachtige douche. De moderne keukens hebben een oven, magnetron en koelkast, en koffie / thee faciliteiten zijn aanwezig. De appartementen hebben ook een eethoek, een wasserij en een vaatwasser. The Tower Park, Palace Gardens en Palace Exchange winkelcentra zijn een 1 minuut
What a nice place to stay. New building close to shopping center. The flat is up to date equiped with everything that you need. Cris has respond to every question in Short time and was very helpful. I will come back for sure to this flat.
Elena
2017-03-27T00:00:00Z
Kamertype
Gehele woning/appartement
---
Type woning
Appartement
---
Geschikt voor
4
---
Slaapkamers
Enfield, Engeland, Verenigd Koninkrijk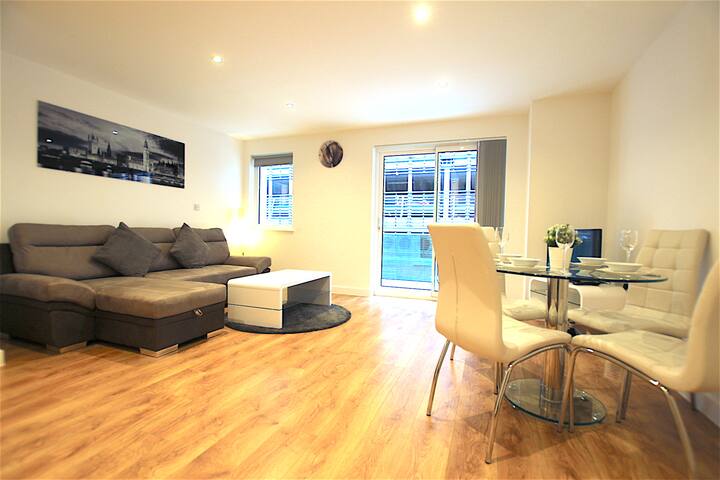 My place is good for couples, solo adventurers, business travellers, families (with kids), and big groups. Situated in one of the most sought after buildings in the heart of Enfield Town, minute away from multiple shopping, transport facilities, Enfield Railway station. The property comprises 2 double bedrooms, en-suite and family bathrooms, open-plan modern kitchen, spacious living area, secure underground gated parking, concierge. Onsite gym & swimming pool at extra cost.
Great location.
Nicola
2017-03-26T00:00:00Z
Kamertype
Gehele woning/appartement
---
Type woning
Appartement
---
Geschikt voor
5
---
Slaapkamers
Enfield, Engeland, Verenigd Koninkrijk
The property is a one bedroom apartment in Winchmore Hill London N21. It has one Double bedroom, large lounge, bathroom with bath and separate shower enclosure and a newly fitted kitchen. The flat has a lovely aspect over looking a river.
The flat is clean and modern and an ideal budget accommodation in London. IMPORTANT : The property has one double bed and one double sofa bed. If you are four people it will be fine for two adults and 2 children but 4 adults is not ideal because that means two adults sleeping on the sofa bed.
Winchmore Hill is a lovely leafy suburb of London. Its an ideal place to stay with quick links into Central London and close proximity to the A406 and M25 roads
Overall-Just had a phenomenal stay at the Braikenridge House! The Flat-For a flat in London, it is extremely SPACIOUS, quiet, peaceful, and CLEAN. The bus stop is a 5 minute walk, which gets you to anywhere in London. It has plenty of closet and storage space for your clothes and luggage. There are plenty of bath towels, kitchen supplies, and clean sheets. There was one day the internet was out for about an hour but it's faster than mine in America. If you have a car, there is a parking spot that's included. No TV, but you're in London, go for a ride on the tube if you want to be entertained(URL HIDDEN) The Host-Stuart is a VERY hospitable host. His office is right across the street from a train stop. He drove me to the flat, presented it to me, and went over some house rules. It felt as if I was staying at an old friends house. He gave me advice on getting around London, setting up a phone, and most importantly---how to attend Arsenal matches (COYG)! I did a 2 night holiday (which Stuart booked for me!) after checking out of the flat---he stored my massive suitcase at his office until I returned. Thanks for the excellent experience Stuart!!
Ali
2016-03-15T00:00:00Z
Good value for money, nice house in a quite neighbourhood. Met the host before and made as feel more than welcome. The house was as described and little canal view was a bonus. Nice clean house. Will definitely use the accommodation again. Thanks Stuard.
Ugur
2016-04-01T00:00:00Z
It was a great experience, really clean apartment in a nice and quiet environment and would definitely stay again.
Tiger
2016-04-10T00:00:00Z
Sehr schöne Wohnung, welche genau der Beschreibung auf Airbnb entsprach. Wohngegend war sehr ruhig und schön. Wir hatten eine sehr schöne Aussicht von unserer Wohnung auf die tolle Umgebung (Fluss, Baum, Enten). Nachbarschaft sehr ruhig. Bus 5 Gehminuten entfernt, das Zentrum konnte man ebenfalls in 10-15 Minuten zu Fuß erreichen. Tolle Lage der Wohnung, da auch Supermärkte leicht erreichbar sind.
Nina
2015-05-01T00:00:00Z
Stuart's flat is comfortable. Nice place. I was able to spend a good time. Thank you.
Yoshika
2015-08-08T00:00:00Z
Nice quiet area, not convenient if wanting to use public transport into London. Lovely apartment but I don't think it was cleaned throughly before my arrival, there was stains on the wall however the kitchen was well equipped. The door to the apartment building was annoying as the key does not work properly. Wifi was not really wifi and could not connect to the PlayStation to play online. No tv as listing mentions so I brought my own. I would stay again.
Gregory
2015-12-15T00:00:00Z
The flat is in a great location. Pleasant, quiet and secure. My partner particularly enjoyed watching the squirrels and ducks at the back of the property. The facilities are excellent with a great kitchen and bathroom both of which were exceptionally clean. Stuart provided clear and precise instructions and was very helpful with everything. Thoroughly recommend this property. Just hope that we will be able to use it again when next in London
Maria
2016-07-26T00:00:00Z
Nice and cosy place with wonderful view
Tan
2015-07-01T00:00:00Z
Kamertype
Gehele woning/appartement
---
Type woning
Appartement
---
Geschikt voor
4
---
Slaapkamers
Londen, Verenigd Koninkrijk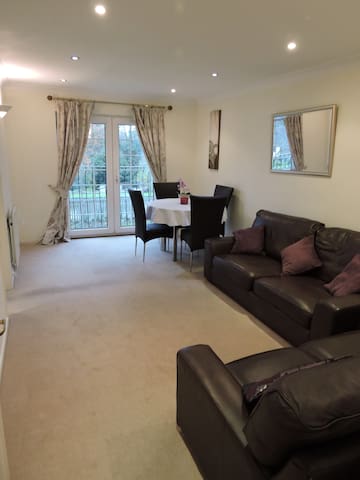 Welkom op deze moderne studio kamer met schone, frisse inrichting, badkamer, volledig uitgeruste keuken, WiFi & TV en een kleine patio aan de achterzijde. Met een eigen ingang, het is volledig zelf opgenomen met privé-gebruik van alle faciliteiten. Het is gelegen in een rustige straat in de buurt van een park met winkels, restaurants en alle voorzieningen in de buurt. Edmonton is in het vervoer Zone 4 ongeveer een uur van het centrum van Londen. Het appartement is ongeveer 10 minuten van het treinstation en het gebied wordt bediend door meerdere bussen.
Het pand heeft een open woonkamer / slaapgedeelte, een aparte volledig ingerichte, ingerichte keuken en een eigen badkamer. De flat is volledig ingericht en is voorzien van laminaatvloer, dubbele beglazing met centrale verwarming op gas, Wi-Fi en alle rekeningen opgenomen. Er is een kleine binnenplaats aan de achterkant. Er zijn een wasserette, beddengoed, handdoeken en alle koken / eetgerei zijn aanwezig.
Edmonton is een levendige multiculturele buurt met een scala aan voorzieningen die alle de verschillende gemeenschappen. Deze studio is in een rustige straat dicht bij Pymmes Park. Het is redelijk geprijsd en is een perfecte uitvalsbasis om de stad te verkennen -als je het niet erg hebben om een beetje meer inspanning in rond te reizen te zetten! Gasten die langer blijven in slagen om het vervoer onder de knie en maak kennis met allerlei plaatsen dat zelfs heb ik nog nooit geweest! De meeste bezoekers willen krijgen in het centrum van Londen om de bezienswaardigheden te zien, maar er zijn vele andere sociale hubs die veel dichter zijn, zoals Seven Sisters, Stoke Newington, Camden, Finsbury Park & Hackney.
Really great place! The pictures don't do it justice. Best air Bnb we've stayed in. Lovley people and lovley place! Thank you!
Isobel
2017-03-12T00:00:00Z
Stayed there for two weeks and this place is a little gem. Great cosy apartment, in a quiet area, good distance from overground train and shops. Clean, tidy and cute. The apartment catered for all of our needs. If ever I need to stay around here again, I'll most definitely come back.
arnel
2017-04-06T00:00:00Z
Kamertype
Gehele woning/appartement
---
Type woning
Appartement
---
Geschikt voor
2
---
Slaapkamers
Londen, Engeland, Verenigd Koninkrijk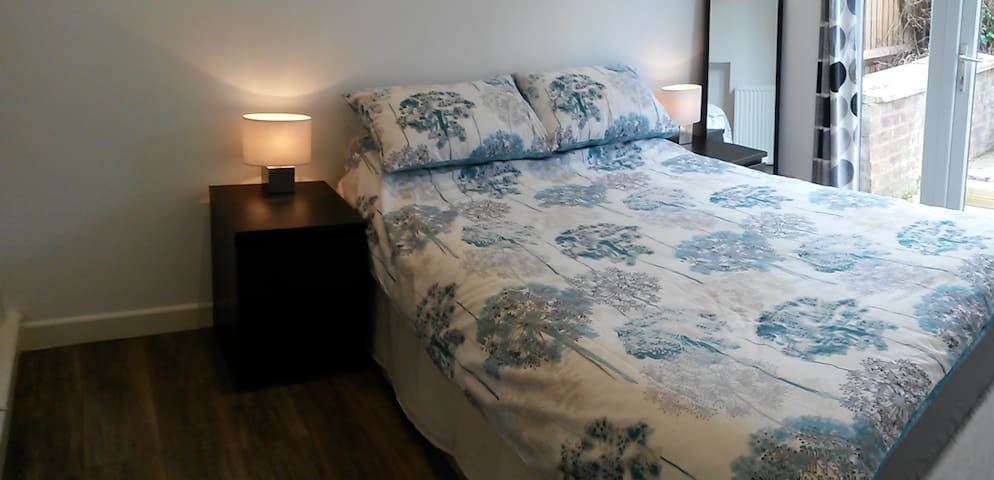 simple, home convenient to public transport- buses just across the flat, Enfield lock st to Liverpool street st in London in 27 minutes Station to station) or Tottenham Hale station ( for Victoria line). 30 minutes drive from stansted airport. Bathroom has a bathtub with shower.
The room is my daughter's bedroom with King size bed, so her things will be in the room. No access to a wardrobe. Bathroom with shower( not a power jet, and bear in mind London water pressure is not fantastic). The bathtub is antique, the original bathtub in the 1060's therefore it it not plastic, it is ceramic and may appear to be off white, and not completely white. This this color does not mean it is dirty.
We are quite simple, our home is convenient to public transport- buses just across the flat, two train stations, one enfield goes tonliverpool street station in London in 30 minutes, or another goes to Startford station (Stratford international and shopping centre, Stratford Olympics), or stop at Tottenham hale station to catch the tube (Victoria line) or fast train to stansted airport; the other train is turkey street to Liverpool street station or stop at seven sisters station to catch the tube(Victoria line). Check (URL HIDDEN) for public transport in London. Stansted airport is 30 minutes drive or Luton airport about an hour drive. Gatwick and Southend is also nearby.
Janice is really nice. Welcoming. The room id as expected. Only disapointment was a very low wi-fi access
lucie
2016-09-21T00:00:00Z
The apartment was easy to find and it was easy to get there from Stansted Airport. When we arrived, we picked up the keys from Janice's neighbour. When we entered the apartment, we were a little bit surprised because we had a different picture in mind. It was not as clean as we expected it to be. It is not a small apartment but it seemed very crowded. And the shower was a big surprise because we are not used to shower with a bucket. Anyways,it was a funny new experiment. Besides, Janice and her kids were nice, not annoying or loud. Around the apartment there are enough supermarkets to buy bread or juice. It takes about 45 minutes to get to Lodnon's typical attractions.
Julia
2016-03-17T00:00:00Z
This was an excellent visit! Janice was so welcoming, and made sure to make me feel at home! She took an interest in her guest's work, which was nice! The room was spacious and comfortable, and I thoroughly enjoyed my stay here! Thank you Janice!
Ronan
2016-09-05T00:00:00Z
Lovely host, great location that's very convenient for train stations and takeways! I will be staying again!
William
2016-01-31T00:00:00Z
Janice was lovely and helpful and although we haven't actually met she made me feel very welcome. The room is cosy with nice size bed.
Veronika
2016-07-13T00:00:00Z
I stayed with Janice for three nights and she was absolutely wonderful! It was very easy to get into central London from her place. Janice was delightful to talk to and was more than happy to help answer any questions I had! I would highly recommend staying with her.
Sarah
2016-03-23T00:00:00Z
Janice was welcoming, friendly. Show me around. Room is as shown on the picture, had pleasant stay and would recommend it to friends.
Nomcebo
2016-06-27T00:00:00Z
The room is not the same as the description. It's quite small and the room is full of stuff. There is no hot water and we could not take the shower. The landlord woke us up by phone call just to let us open the door for her because she forgot the keys. On the other day, she knocked our door at 6:00am.
XIAOJUN
2016-12-09T00:00:00Z
Kamertype
Privé Kamer
---
Type woning
Appartement
---
Geschikt voor
2
---
Slaapkamers
Enfield, Greater London, Verenigd Koninkrijk
Waltham Cross - Airbnb
:
Gemiddeld

4.41

van

5

sterren op basis van

247

gastrecensies
1

–

18

van

90 Appartementen te huur