Our self-contained, double-bed suite is ideally located just 3 minutes walk from Wantage town center on a quiet, charming street. Experience a bit of history in this 1850's converted convent. Ensuite shower room, microwave, kettle and refrigerator provided. Easy bus links to Oxford and Didcot. Come enjoy!
This is a fabulous building. The private entrance to your suite opens into a corridor that really feels like it was built in the 1850's. 2 parking spaces also come with your stay.
Wantage is a charming market town with lots of restaurants and pubs. We have a Waitrose and a Sainsbury's. Priory Road is known to be the prettiest road in the town with a beautiful church at one end and a lovely converted convent (where we live) at the other.
Ideally situated near the town centre. Ideal for a couple.
David
2016-12-27T00:00:00Z
This is a comfortable, self-contained end suite room within an intriguing building that functioned as a nunnery in a former life. The young hosts, Blythe and Jim, were very friendly. The room itself has a private entrance well away from the main house so you can come and go without disturbing the family or neighbours. The room is equipped with fridge, microwave, eating utensils, kettle and a large television. The excellent bathroom was well supplied with toiletries and the shower is the strongest we've ever experienced. Although you are smack in the centre of Wantage the street is very quiet and there is plenty of parking space in the forecourt. Breakfast not supplied but there are eateries a short walk away so investigate these in advance.
Bruce
2016-08-30T00:00:00Z
Such a lovely place, very characterful. Had everything we needed. It felt very secure and private and Blythe was more than helpful when we had problems finding the place initially.
Lyndsey
2016-10-23T00:00:00Z
Blythe is a very welcoming host, and very accommodating when I asked to bring the check in time forward it was no problem . Having not visited the area before the Convent was easy you find, and only a short walk into the village, and a 30 min drive to Oxford. I enjoyed my stay very much, and will be back again. Thanks Blythe .
Vicky
2016-11-09T00:00:00Z
Blythe was very flexible as we had a late arrival so she gave very clear instructions and kindly left the light on for us. The building was beautiful and the room was nice and unique with a big ensuite. The fridge, kettle and toaster would have proved very useful if we had been staying longer.
Lorraine
2016-12-04T00:00:00Z
Great private lodgings. Own entrance in an interesting setting - converted convent. Thoroughly recommended for short or even long stay.
Christian
2016-09-01T00:00:00Z
This is a very comfortable double room with good en suite and looking very shower. Great welcome even if remotely from supportive host Blythe. Very good location from a tranquil corner of Wantage with a short walk into Market Place restaurants pubs and restaurants. Good parking and easy to find if you get correct post code from Blythe. Good wifi, very pleased with welcome milk to go with teas and coffee. Recommended.
Nic
2017-04-09T00:00:00Z
Excellent place to stay, long and short- term.
Colin
2017-03-31T00:00:00Z
Kamertype
Privé Kamer
---
Type woning
Huis
---
Geschikt voor
2
---
Slaapkamers
Wantage, Engeland, Verenigd Koninkrijk
This is a contemporary bedroom and sole-use bathroom in a converted Victorian school. Private entrance, tea and coffee making facilities, internet, off road parking. Please note we do not provide breakfast.
The accommodation we offer is a self contained suite with a double bedroom and bathroom (large bath and power shower over) Although part of our house, the suite has a private entrance and a small porch/hallway linking the rooms. We provide a kettle and a choice of coffees and teas with fresh milk in the mini fridge. The room is equipped with a hairdryer, straighteners, iron and mini ironing board. There is also a microwave and toaster provided for your use. Towels, shampoo and shower gel are in the bathroom. The accommodation offered is self contained with no guest access to the rest of the property. You can be sure of a private stay knowing that we are on hand to help if required. There is illuminated off road parking at the side of the house. East Challow is an interesting village with lots of local walks and a pretty church. We are just over a mile from the historic town of Wantage - birthplace of Alfred the Great - which has many pubs, cafes and restaurants including Chinese, Thai and Indian as well as a very good fish bistro. The Bear Hotel does an excellent Sunday lunch. The well known wedding venue of Lains Barn is a short distance away as is the head quarters of Williams Grand Prix racing. We are in easy reach of the ridgeway and the world famous White horse hill at Uffington. Nearby Lambourne is known as the heart of the horse racing industry with many well known stables. East Challow is approximately 20 miles from the university city of Oxford with good road and public transport links. There is regular bus service from Wantage to Abingdon and Oxford. From Oxford, London can be reached in about two hours by bus. London can also reached in about an hour on the train from Didcot, which is about 6 miles from Wantage. *Please note we do not provide any meals* We are a non smoking house.
Challow is an interesting village with lots of local walks. The people are very friendly and there are many local pubs in the surrounding area offering a variety of good food and drink. The well known wedding venue of Lains Barn is a short distance away and is the head quarters of Williams Grand Prix racing. East Challow is just outside the pretty market town of Wantage. Wantage itself is famous for being the birth place of Alfred the Great- an ancient king of England. It is also within easy reach of The Ridgeway and the world famous White Horse at Uffington. It is also known as being in the heart of the horse racing industry with many well known stables in the Wantage and Lambourn area. East Challow is approximately 20 miles from the university city of Oxford with good road and public transport links.
We had a lovely experience in Andrews place. Everything was very clean and very handy. The place is very warm and comfortable. Also, Andrew was very helpful qith everything, taking us even to the next town to get our bus. Very handy for people doing The Ridgeway!
Juan
2015-05-14T00:00:00Z
This booking was cancelled 48hrs beforehand. We didn't stay at Andrews AirBnB yet we were charged the full rate despite the system telling us that it would only cost £5 for administration?
Bob
2015-09-25T00:00:00Z
Andrew was there to greet us and clearly explained everything. The room was very comfortable and spacious. The hosts had thought of everything including a selection of useful items such as toothbrushes, plasters - just in case ! There was even a microwave. The bed was lovely and the bathroom was excellent. Great TV and wifi reception - also very well located for local walks. A real gem - thank you!
Robin
2015-10-19T00:00:00Z
Warm welcome and Karen showed us the ropes. Lots of helpful info available which is useful to travellers.
Sandra
2015-09-06T00:00:00Z
Fantastic accommodation, clean, beautifully furnished and comfortable. Got a great night's sleep!
Rob
2016-05-08T00:00:00Z
Hosts were very welcoming and the stay was really relaxing and comfortable. They made it special by providing extras like breakfast, fresh coffee! and toiletries. Would highly recommend!!
jasmine
2015-07-20T00:00:00Z
Our stay with Karen and Andrew was superb. The standard was very high, there was great attention to detail that you can boast about. From luxuriously soft and great scented towels, the lovely toiletries to use, the bowl of potentially forgotten bits, the pot of sweeties, croissants and fruit. It was really quite personal. There must be limitations due to the period of the property but it was managed well. I stay in hotels a lot for work and I think Karen and Andrew could teach a few a lesson.
Pauline
2016-09-12T00:00:00Z
Very tidy and great value for money, having your own entrance is fantastic. The bed is a little short but wasn't a problem for me - it was very comfy! Fresh fruit and a snack in the fridge, which was nice. Andrew was a good host, no fuss, everything I needed.
Michael
2015-07-09T00:00:00Z
Kamertype
Privé Kamer
---
Type woning
Huis
---
Geschikt voor
2
---
Slaapkamers
Wantage, Oxfordshire, Verenigd Koninkrijk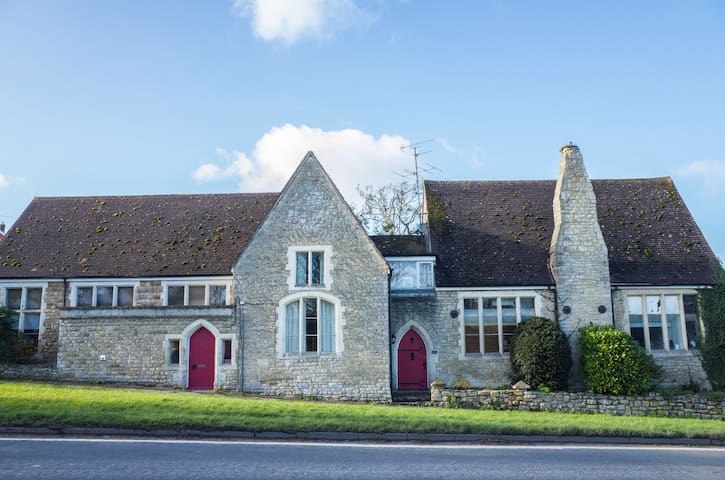 Joyce was very welcoming and friendly. The room and toilet were immaculate and we had a comfortable stay.
Przemek
2016-07-09T00:00:00Z
Joyce was friendly and the place was spotless. The living room was a forbidden area which is fine, but the kitchen was that small that you hardly could turn and there was no chair or table to even sit down. Not even in the room. I could heat up meals but had to eat on the bed.
Petra&Hector
2016-11-11T00:00:00Z
Joyce was a lovely host, the room was beautifully clean and nicely furnished with tea, coffee and biccy supplies!
Matthew
2016-09-18T00:00:00Z
Lovely warm hospitable stay.
Neela
2017-01-09T00:00:00Z
Joyce is a welcoming host and her accommodation is nice cosy, I would book again.
Jon
2017-03-26T00:00:00Z
Lovely location nice and quiet. Room was very clean and comfortable.
Christopher
2017-02-02T00:00:00Z
Great place to stay. Joyce was really helpful and welcoming. Would recommend.
Nick
2016-11-07T00:00:00Z
Very good, welcoming.
David
2016-12-16T00:00:00Z
Kamertype
Privé Kamer
---
Type woning
Huis
---
Geschikt voor
1
---
Slaapkamers
Wantage , Engeland, Verenigd Koninkrijk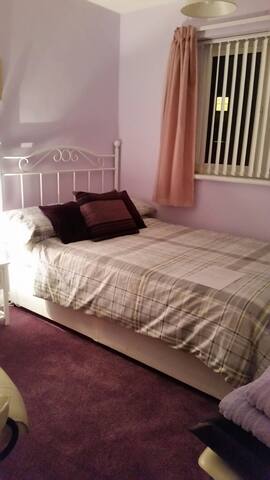 Our historic, cosy cottage is set in a pretty and secluded garden a few minutes walk from Wantage market place. Dating from 1816, it has exposed beams, an inglenook fireplace and a woodburning stove. Close to Oxford and the Harwell Science Campus, it's also perfect for exploring the Ridgeway.
Our cosy, quirky two-bedroom cottage is full of character, with exposed beams in every room. It was imaginatively renovated by an architect for his own family. It has a very pretty and secluded garden, and private parking. It's tucked away in a private road of very attractive houses just a few minutes' walk from the centre of Wantage. Bedlinen and towels are provided. There is an iron and ironing board, hairdryer, wifi, a (very small) TV with internet streaming device, board games, and loads of books.
Belmont is a very pretty little private road situated about 5 minutes' walk from the centre of Wantage. This historic market town was the birthplace of King Alfred the Great. It is situated at the foot of the Berkshire Downs and is a popular base for walking the Ridgeway.
A great find! Lovely cottage, great location for visiting the White Horse, the Ridgeway, Oxford, Blenheim Palace etc. I stayed with my family and it was the perfect size for the three of us, and very comfortable. It was freezing cold when we visited but the cottage was so warm and we made full use of the fires! A travel cot and high chair were provided for our one year old, the kitchen was fully equipped and Pippa had helpfully left some provisions in the fridge. The cottage is in a really central location in Wantage, less than 10 mins walk to a huge Sainsbury's, Waitrose, and the centre of town. Pippa is a great host: friendly, helpful and communicative, very quick to respond to messages. We booked last minute, thinking we may be too late, but she responded and accepted our booking within half an hour. Highly recommended!
Sarah
2017-01-26T00:00:00Z
Great place
Toby
2017-04-04T00:00:00Z
Pippa was very welcoming and although we never met her, we were only staying 2 nights, she communicated very well. It is a lovely cottage and in a great position.
Ted
2016-11-06T00:00:00Z
Perfect place to stay for our business trip. Everything we needed! Lovely place.
Emma
2017-01-20T00:00:00Z
Beautiful cottage with everything you need. Pippa the host was so helpful and kind. Wonderful location, 2 minutes walk into town and shops. Can't wait to go back.
Kaela
2017-03-15T00:00:00Z
Wonderful place to stay. Quiet pretty cottage 10 minutes from historic town centre.
David
2017-04-10T00:00:00Z
Lovely quaint cottage, full of character with everything you need for your stay. It suited our family needs well. Wantage is a lovely town just a few minutes walk away with all the facilities you need. We only stayed a couple of nights at relatively short notice but our hosts very accommodating to our needs, excellent communication and very welcoming.
Jen
2016-07-27T00:00:00Z
We had a wonderful weekend at Pippa's beautiful cottage, where we stayed while attending a friend's wedding. We didn't meet Pippa but she was always really quick to respond, gave us great directions to the house and kindly left us provisions at the house (tea, coffee, biscuits, bread & milk). The house is charming and comfortable, with a gorgeous garden - and outside table and chairs from which to enjoy it. Wantage is a very nice town to be based in, in a beautiful part of England.
Camilla
2016-09-19T00:00:00Z
Kamertype
Gehele woning/appartement
---
Type woning
Huis
---
Geschikt voor
4
---
Slaapkamers
Wantage, Verenigd Koninkrijk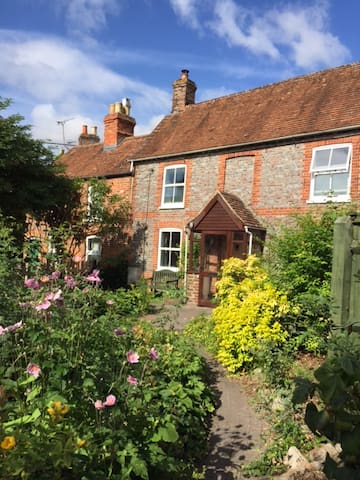 Cosy and bright single room in my 1950s house. Eat your breakfast in private dining room overlooking the garden, walk into Wantage in 12 minutes, or take advantage of the gorgeous countryside the area has to offer. Just 20 minutes to Harwell science park and 10 to many local wedding venues, it's a great choice for long or short stays.
If you're after a friendly welcome and a cosy room this is the place for you! The room itself is a single and is fairly bijou but if you would like to stay for a longer period of time I will make storage available. During your stay the dining room is yours to eat in, relax and enjoy the view of the garden! My cat Malala is very affectionate and will love spending time with you if you're happy for her to. Breakfast cereal is provided, along with milk, tea and coffee. If you would like to bring your own, you're welcome to use the fridge, and kitchen generally.
The area is quiet and safe with lovely walks from the house.
Kamertype
Privé Kamer
---
Type woning
Huis
---
Geschikt voor
1
---
Slaapkamers
Wantage, Engeland, Verenigd Koninkrijk
Our house is 5 minutes walk from Wantage town centre. It is close to the library, the museum, the park, Waitrose, and lots of lovely, quirky little shops. We have plenty of good pubs and restaurants. We are minutes away from beautiful countryside and great views. The Ridgeway is just a few miles away (easily walkable from our house). We are also close to Ardington School of Crafts.
Annie was great, she made me feel very welcome and her room was the perfect base for my recent work stay.
Darren
2016-07-11T00:00:00Z
A very comfortable stay with everything I could have wished for. I really appreciated the microwave/fridge/kettle in the room so I could prepare light meals for myself. The bed is also very comfortable and the house wonderfully quiet both making for a lovely sleep. The fact that the house is less than 10 gentle minutes walk from the centre of Wantage makes it a perfect location avoiding the need to drive and park in town. Annie is a wonderful host. She is very welcoming and anticipated my needs. Thanks Annie.
David
2016-07-09T00:00:00Z
Annie was welcoming and friendly on the couple of occasions that I saw her during my 4 night stay. Due to the attic room not being available from my first night, I stayed in a first floor room for one night and then the attic bedsit thereafter. Both were nice and clean; I was particularly pleased with the spacious attic room and the beds in both rooms were very comfortable. I was in Oxfordshire exhibiting at an incredibly busy 4 day show, so it was a massive plus to return to such a nice home that provided self contained facilities, meaning that I did not have to worry about talking to anyone during my downtime. P.S. Howard, Annie's husband was also very friendly. I would highly recommend this accommodation.
Michelle
2016-07-18T00:00:00Z
Kamertype
Privé Kamer
---
Type woning
Huis
---
Geschikt voor
1
---
Slaapkamers
Wantage, Verenigd Koninkrijk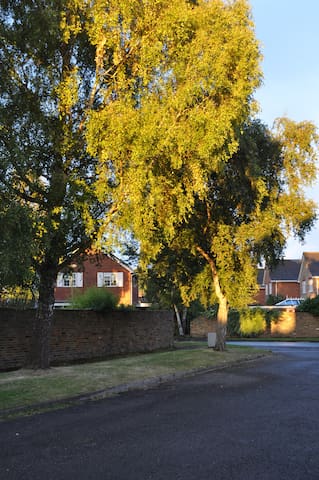 I rent out four bedsit rooms in our lovely family house. It is in a quiet cul-de-sac, 5 minutes from Wantage Market Place. Each room has crockery and cutlery, a kettle, toaster, microwave and a fridge. And also a TV/DVD player and fast broadband.
We rent out 4 rooms in our house. I usually have long term guests in 3 of the rooms, but occasionally I am able to let them out to short term guests. I have one room on the first floor that I keep for short term guests. It has a has a comfy double bed, and also a flatscreen TV, dvd player, high speed broadband, microwave oven, fridge, kettle and toaster. The other rooms have single beds, but otherwise the same facilities.
Wantage is a lovely small market town in the Vale of White Horse, and has a good range of shops and services, including plenty of places to eat and drink. Links with the past are very strong too, and Wantage is a great place to visit to enjoy this historic part of England. Our house is within walking distance of Wantage town centre (5 minutes) and is a short drive from local businesses such as Crown Packaging, Williams F1, Grove 2000, Milton Park, Culham Laboratory, AEA Technology Harwell, Rutherford Laboratory (RAL) and Diamond Light Source.
Very nice location and Annie is very warm and caring.
Clare
2016-06-29T00:00:00Z
I booked my cousin shalini to stay with annie. She had a pleasant stay and had no complaints. Annie was helpful and allowed a late check in too.
Dimple
2017-03-20T00:00:00Z
Annie has been a wonderful host to us. Very approachable and helpful. The accommodation is very close to town centre and public transport is within few mins walk. We were new to Wantage, so Annie helped us to get accustomed to new place. She took my wife to several rides to get a feel of the town. We will highly recommend Annie's place.
Vivek
2017-02-26T00:00:00Z
Annie is a very welcoming host and made me feel right at home. She is very kind and concerned about the well being of her guests. The room was accurately described and the bed is very comfortable. The house is in a quiet cul-de-sac in the lovely town of Wantage. I would definitely return there if in the area again.
Giovanni
2015-04-03T00:00:00Z
An ideal place to stay to visit Wantage and to walk in the surrounding downland, Hope to visit again. Thank you, Annie and Howard.
Ed
2015-09-19T00:00:00Z
Very commodious accommodation. Our second stay and perfect for our visit to Wantage.
Ed
2016-05-28T00:00:00Z
Annie was very welcoming. The house is very pleasant and well set up. It is very close to the town center and market square where there are plenty of good pubs, restaurants and shops. Sleeping was great as the bed was very comfortable and it was in a lovely quiet area.
Graham
2015-10-02T00:00:00Z
Annie is a lovely host. She is very friendly and helpful. The room was big and the bed very comfortable. Check-in was easy and flexible. The location was perfect, walking distance to Wantage. I would highly recommend staying here.
Sabine
2016-07-04T00:00:00Z
Kamertype
Privé Kamer
---
Type woning
Huis
---
Geschikt voor
2
---
Slaapkamers
Wantage, Verenigd Koninkrijk
Swallows Nest is situated in Fawley, just outside of Wantage. We are a stones throw away from the Ridgeway with fabulous walking. We often accommodate families, wedding groups, as well as couples/friends. We will rent out from as little as 1 night to as long as 6 months, calendar dependant. Dogs negotiable. We have 4 bedrooms, 2 are en-suite, 2 Doubles, 1 king, 1 Twin/King dependant on your needs. All household essentials included. Wifi connection available but poor at present, due to location.
Swallows Nest was built in 2011. It has a wonderful open plan seating/dining area with a large oak table that comfortably seats 10 people. The property is furnished to a high specification throughout. There are 4 bedrooms, 2 of which are en-suite. 3 bedrooms are double, with 1 being twin, which can be made in to a King Size bed if needs be. The master bedroom has a Kind Size bed, an en-suite, and a balcony witha seating area that looks on to some lovely country views.
Kamertype
Gehele woning/appartement
---
Type woning
Huis
---
Geschikt voor
8
---
Slaapkamers
Wantage, Engeland, Verenigd Koninkrijk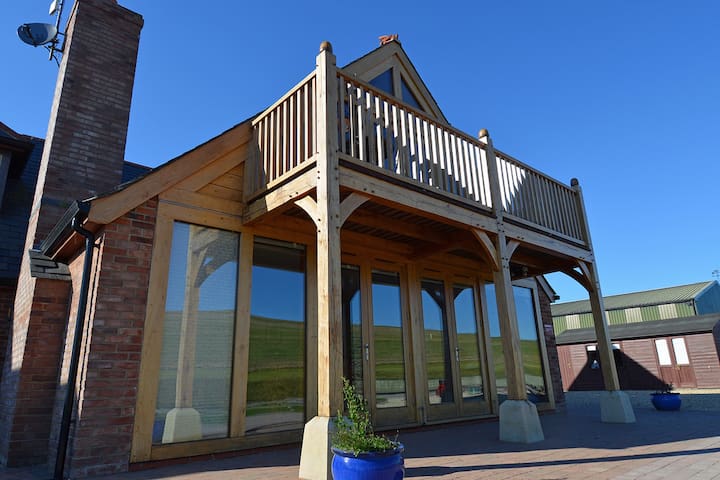 Swallows Nest is the ideal holiday cottage in the Ridgeway, tucked away in the rolling downlands of the Oxfordshire/Berkshire borders. It is perfectly placed to provide a tranquil haven for horse enthusiasts, walkers and cyclists.
Kamertype
Gehele woning/appartement
---
Type woning
Huis
---
Geschikt voor
8
---
Slaapkamers
Wantage, Verenigd Koninkrijk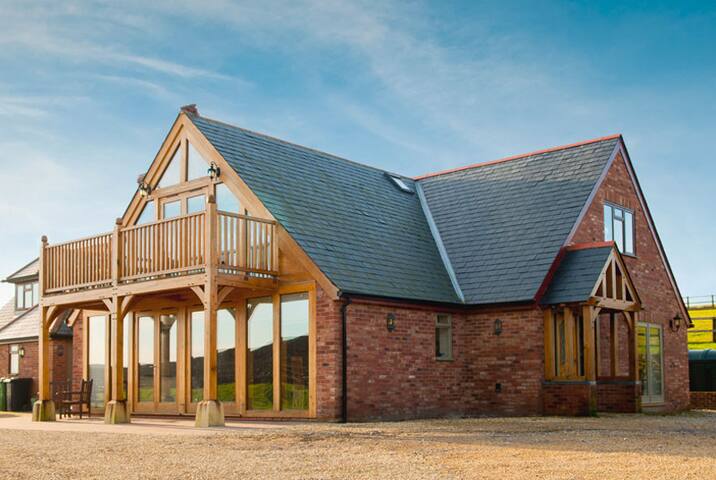 Beautiful Georgian manor House in rural Oxfordshire. Ardington House is in a quiet, peaceful village location ideal for families or couples who want a relaxing break in a grand yet homely setting.
This beautiful Georgian Stately Home has 12 bedrooms and 7 bathrooms it combines a feeling of grandeur in a homely, warm setting with its own lake and panoramic views its the perfect place for a get-together to relax and enjoy. Not only does the ground floor feature 7 fantastic communal rooms it also leads straight out onto the extensive 30 acres of gardens and parkland. Outside there is a large heated swimming pool and recently resurfaced tennis court, both located close to the property with complete privacy. Ardington House is located at the bottom of the quaint village of Ardington in South Oxfordshire. Idyllic "chocolate box" style village which has an excellent family owned pub located at the base of the driveway to the House and also a family owned cafe/shop just a stones throw from the village next door to a wooden built children's play park. There is also access onto the public walkway via the grounds of the House if you fancy a rural walk exploring the area. We are roughly just 60 - 90 minutes drive from London and no more than 10 minutes drive from Didcot Parkway train station.
Ardington House is located in the small picturesque village of Ardington, South Oxfordshire. Within the village is; Highly recommended family run pub serving local ales and food Family run cafe with adjoining shop for essentials Police station Estate office Church Hiking and rural walkways Woodlands Wantage, a nearby market town is just 5 minutes drive less than a mile away and has lots of restaurants, bars, high street shops and parking.
Kamertype
Gehele woning/appartement
---
Type woning
Huis
---
Geschikt voor
16
---
Slaapkamers
Wantage, Engeland, Verenigd Koninkrijk
Steventon est près de l'A34, à proximité de Abingdon, Didcot, Newbury et Oxford. Milton Park, Harwell, Rutherford et l'ingénierie Williams. Aussi près du Club Frilford Golf Club et Drayton Park Golf. Steventon Village a 3 Maison de un restaurant indien public et un magasin bien approvisionné.
La chambre dispose d'un lit king size, thé et café. TV, wifi gratuit, Place de parking .
A great place to be for a single traveller. Friendly considerate host. Safe and quiet but near to all routes for easy access to major towns
Jan
2017-03-31T00:00:00Z
Will definitely stay again!
Paul
2017-04-07T00:00:00Z
Kamertype
Privé Kamer
---
Type woning
Huis
---
Geschikt voor
2
---
Slaapkamers
Steventon, Engeland, Verenigd Koninkrijk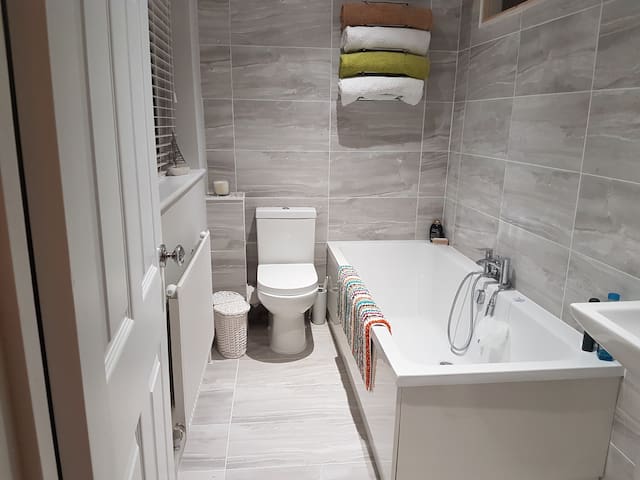 WINTER SPECIAL NOW ON UNTIL 15TH APRIL, £38 PER NIGHT, ROOM ONLY. Lovely peaceful B and B in one of the most beautiful villages in Oxfordshire.
We have a lovely twin room with stunning views. The guests have their own access and private bathroom and do not have access to the rest of the house. Please note the bathroom is down a short flight of stairs. The village has excellent access to the A34 and therefore Oxford, Newbury and beyond as well as being walking distance (40 mins walk or 5 min drive) of the beautiful Ridgeway - an 80 mile National trail. We are also very close to Harwell, Wantage, Abingdon and a 15 min drive from Didcot train station. Didcot has regular trains to London which take 45 mins. Ardington itself has a wonderful village pub, shop and tea room. There are many other delicious places to eat in surrounding villages and Wantage also.
Ardington is very quiet and there are lots of lovely walks to explore around our village as well as masses of local attractions within easy reach. We are 1 mile from Lains Barn (wedding venue) as well as many other places of work such as Williams F1, Harwell and Milton Park.
Laura was a fantastic host; friendly, kind and helpful. The house is lovely and the room was spotlessly clean and comfortable. This was probably the best Airbnb experience I've had to date
Paul
2015-07-12T00:00:00Z
We have stayed here once before and again it was the perfect spot for us. Everything we needed in the room and will certainly be staying again if we are in the area!
Optisol Services
2017-02-09T00:00:00Z
A lovely 2 night stay at The School House with my 2.5yr old. Laura was extremely welcoming and accommodating on my arrival especially with regards to my little man. We had a potty, special food for him and story books for bedtime! Aswell a lovely breakfast for him.. His favourite porridge! The only downfall was the wifi which I was hoping for once my son had gone to bed. Other than that a lovely room with its own small seating area and a few nice little touches.
Aimee
2016-09-03T00:00:00Z
Really lovely place to stay - I was in the area for a wedding and wanted something a little more affordable than the local hotels. Laura was really accommodating, sorted an early check-in for me so I could get ready before the wedding and helped out with directions to the venues. The room was bright, clean & welcoming. Several nice touches: wifi password on the table, tea/coffee making facilities, blanket & a hot water bottle in case of cooler nights, bottled water next to the bed. Bathroom downstairs was clean & tidy also. Breakfast in the conservatory the next morning was great, loved that it was self-service and I didn't have to crawl out of bed too early! Croissants & honey, juice & cereal, fresh strawberries - yum! Ardington's a nice quaint village, I only stayed the one night but would be a lovely spot to stay to explore the area. Accessible as well, not too far from the M4. Highly recommended :)
Amanda
2016-08-28T00:00:00Z
Very comfortable stay. Everything you would need for a peaceful retreat. Beautiful village and very quiet.
Holly
2017-03-09T00:00:00Z
Laura was very friendly and welcomed us upon arrival. She explained how the accommodation was set up and the layout of the local area. The room was lovely - clean and comfortable. It was a hot day and so Laura added a fan to the room to make sure we slept well - which we did. Lots of choice at breakfast and we left feeling rested and well fed. We will definitely stay again if we are in the area.
Alice
2015-08-09T00:00:00Z
Quiet location in Ardington, with two single beds over the garage. You get your own door access which opens into a staircase and bathroom, the bedroom is on the first floor, the picture is accurate. No noise from the main household, very little road noise at night. The local pub serves good food a 6PM. Breakfast is continental style, croissants, toast, cereals and fruit.
Richard
2016-10-05T00:00:00Z
We chose this room to be close to Ardington hall for a wedding last weekend. It was a short walk away as stated by others in a pretty location. Laura kindly left out toddlers books and highchair etc for our 2 year old son. The room was fine for a small family of three for a night. Thanks, Laura.
Pamela
2016-09-19T00:00:00Z
Kamertype
Privé Kamer
---
Type woning
Huis
---
Geschikt voor
2
---
Slaapkamers
Ardington, Engeland, Verenigd Koninkrijk
我的地方是靠近火车站,酒吧,购物中心..你一定会喜欢我的地方,因为有很多提供,郊外远足,骑自行车,靠近牛津与巴士路线。我可以在一个非常友好的家庭提供热水浴缸和桑拿设施..我的地方是好夫妻,独奏冒险家和商务旅客。
Lovely couple, great hosts, very comfortable bed, I was very well looked after. All exactly as described. Very good value, will definitely book again
Michael
2017-02-10T00:00:00Z
The host canceled this reservation 4 days before arrival. This is an automated posting.
Gary
2017-03-09T00:00:00Z
Paula was there to meet me and made me feel very welcome with a cup of tea, and then showed me round - very helpful. The room was comfortable and sparkling clean, as was the rest of the house. I really enjoyed my stay.
Gill
2016-10-08T00:00:00Z
Paula and Steve are lovely hosts who offer a great welcome. The room was clean and comfortable. Thanks very much!
David
2016-10-14T00:00:00Z
Bedroom tight but clean. Very red. Double bed good for 1 person. Beautiful bathroom and well equipped kitchen. Plenty of parking space outside.
Petra&Hector
2017-01-13T00:00:00Z
Paula was very helpful and a amazing host. Friendly and made us feel at home. 3 cute dogs and a amazing hot tub. We will be back again
Derry
2017-02-15T00:00:00Z
Steve and Paula are great hosts , very welcoming and within 5 minutes felt I'd known them for years . The house is fantastic and very clean , reggie n Ronny are adorable and welcome you just as much as Steve and Paula , I was even invited to the grand daughters birthday party and met Paula's family who are as equally nice . It's a very lively house and never boring moment . And the sauna and hot tub are just the ice'ing on the cake , I'm back in the new year and will definitely be stopping again (I hope ) . Thanks Steve and Paula
Jake
2016-12-16T00:00:00Z
We loved our stay at Paula and Steve's, it was very comfortable and relaxing and they both helped us out so much during our move. Thanks!
Catherine
2016-12-03T00:00:00Z
Kamertype
Privé Kamer
---
Type woning
Huis
---
Geschikt voor
2
---
Slaapkamers
East Hendred, Engeland, Verenigd Koninkrijk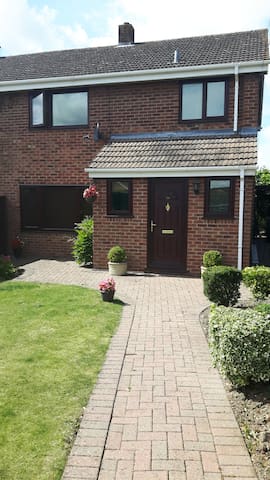 Charney Bassett güzel köy muhteşem Grade II ahır dönüşüm ferah, ayrı modern bir annexe. kırsal keyifli manzarası. iki dakika yürüme daha az mükemmel köy pub. Oxford ve Cotswolds için mükemmel bir yer.
This is my second stay, please see my first review for more details. In summary another friendly stay with Anna and family.
Richard
2016-10-27T00:00:00Z
The accommodation was perfect for the two of us and our sprocker. Anna kindly provided us with a delicious breakfast each morning of our stay and kindly suggested a number of great pubs and things to do locally. We would love to stay again when visiting our friends in the neighbouring town of Bampton.
James
2016-10-23T00:00:00Z
This is a converted barn/stable block (see pics) with entrance hall, large bathroom and bedroom with set in a twin arrangement, again see pics. Everything was clean, the location is at the end of a dead-end road boarding agriculture land, peace and quiet is virtually guaranteed. The local pub provides lunch/dinner and has a high Tripadvisor rating, for anything else you would need to visit the next village or Wantage. Anna was a very helpful host.
Richard
2016-10-20T00:00:00Z
Couldn't have been better! This is a real must stay. We were going to a wedding nearby and used the annexe as a base. Beautiful setting, truly wonderful host and delicious breakfast. Excellent communication beforehand and help with local info.
Emily
2016-05-30T00:00:00Z
After a long and tiring day we had the most perfect night at Anna and Phillip's lovely annexe. The village is very pretty and tranquil and upon Anna's recommendation we had a really good steak at the village pub. The room is immaculate and nicely decorated with very comfy beds and pillows. Perfect!! After a great nights sleep both Anna and Phillip went to a lot of trouble so we could enjoy breakfast on the terrace in the glorious sunshine. Much appreciated. We also appreciated being able to have our little dog with us. We really would really recommend this little jewel in the beautiful Oxfordshire countryside. One not to be missed!
Susan
2016-05-09T00:00:00Z
Anna and her husband were warm and welcoming hosts. The breakfast was delicious. The room is a charming place to spend an evening.
Emilienne
2016-10-31T00:00:00Z
Wow! What a lovely spot: clean and quiet, and very friendly and helpful hosts who gave us lots of great tips on sightseeing in the area and make an awesome breakfast. Very comfortable beds, decent shower and a lovely garden! A perfect spot from which to explore the Cotswolds and Oxfordshire, 20 minutes to Oxford, and lovely country walks along the Thames close by. The house is on the edge of the village of Charney Bassett, surrounded by farmer's fields, roughly an hour's drive from Heathrow and only ten minutes from the tiny village of Bampton where Downton Abbey filmed its outdoor village scenes! We were over from Canada on a two week UK trip and would highly recommend this spot to any North Americans – well, to anyone really. Did I mention how peaceful and quiet it is?
James
2016-09-29T00:00:00Z
Anna and Philip were excellent hosts. They rescued us last minute by letting us book on the day. They even left ballons out by the annex door so it was obvious where to stay as there was no time to go to their house before the wedding. The annex was gorgeous, beds extremely comfy and the breakfast was the best! (It even included fresh apple juice from apples in their garden). Anna, Philip and family were very warm and wonderful company. Will definitely stay again!!
Ben
2016-09-25T00:00:00Z
Kamertype
Privé Kamer
---
Type woning
Huis
---
Geschikt voor
2
---
Slaapkamers
Charney Bassett, Verenigd Koninkrijk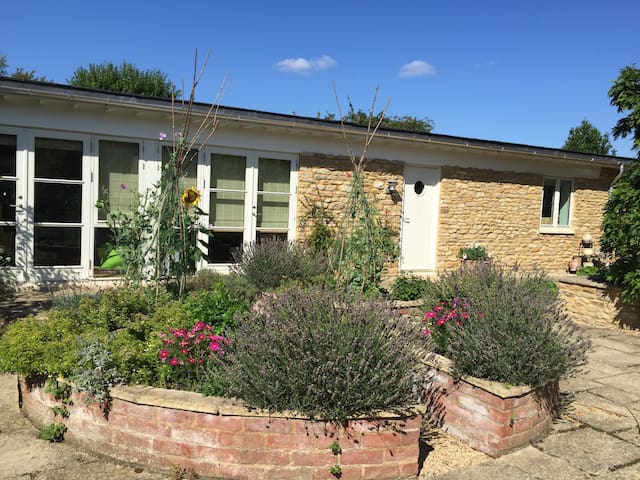 The host canceled this reservation the day before arrival. This is an automated posting.
Scott
2017-04-09T00:00:00Z
Kamertype
Privé Kamer
---
Type woning
Huis
---
Geschikt voor
2
---
Slaapkamers
Steventon, Engeland, Verenigd Koninkrijk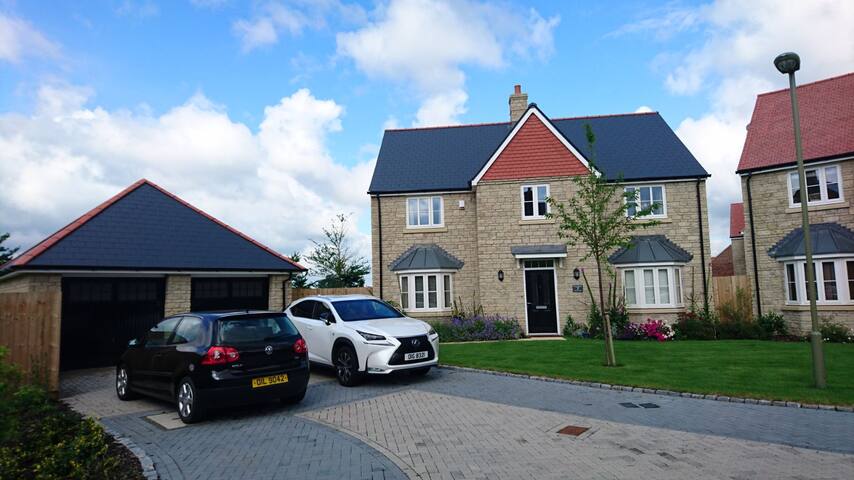 Maple Bank is perched in the middle of the quiet and peaceful village of Letcombe Bassett, 3 miles outside Wantage and in an area of outstanding natural beauty. The village is at the foot of the Ridgeway, the oldest road in Europe, and boasts magnificent views of the surrounding area. You'll love Maple Bank because of the views, the location, the beautiful scenic walks along the Ridgeway and the peace and quiet. Perfect for families, couples, solo adventurers and business travellers.
Maple Bank is a lovely, spacious home in the peaceful little village of Letcombe Bassett. The village is home to approximately 160 residents, all of whom are very warm and welcoming. The village is also home to a horse farm bustling with activity, and the sound of horses passing by can often be heard from the house. There is a small river passing through the village. It is a popular spot for dogs and horses to cool off and have a drink, for cyclists and runners to stop for a breather and occasionally a location for the odd weekend fishing adventure for young and enthusiastic fishermen! (can't promise any fish) It is a short walk along the river into the neighbouring village of Letcombe Regis where there are great sport facilities at the tennis club including tennis courts, a football field and a cricket pitch. There is a also a lovely pub with a little garden for warmer days, and the food is outstanding. For those that enjoy the outdoors, our location is ideal. There are plenty of footpaths in the area as well as the Ridgeway, so anyone eager to enjoy the views and the fresh air can head out with a bicycle or a pair of comfortable shoes and explore the area of outstanding natural beauty.
Kamertype
Gehele woning/appartement
---
Type woning
Huis
---
Geschikt voor
4
---
Slaapkamers
Oxfordshire, Engeland, Verenigd Koninkrijk
My place is close to The Ridgeway, the White Horse, Oxford, Newbury, The Cotswolds, Didcot train station, Swindon, great views. You'll love my place because of the light, the kitchen, the cosiness, and the comfy bed. My place is good for couples, solo adventurers, and business travellers. We are situated in a quiet, secluded village with an excellent award winning country pub, on the edge of the famous Ridgeway, so perfect for walkers. We also have 2 small dogs...
It's a very quiet, peaceful & friendly village with lovely walks & beautiful scenery.
Kamertype
Privé Kamer
---
Type woning
Huis
---
Geschikt voor
2
---
Slaapkamers
Sparsholt, Verenigd Koninkrijk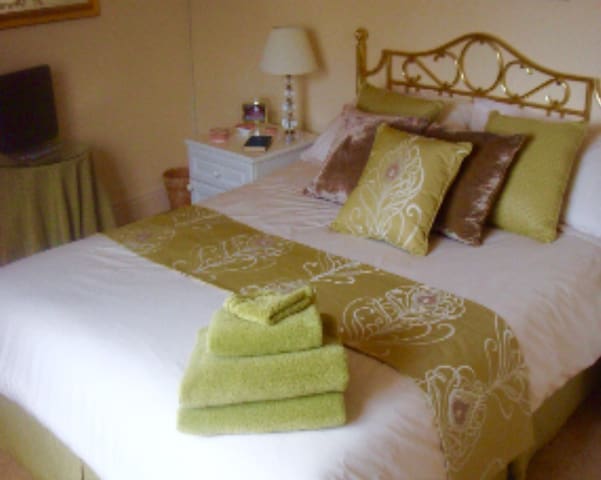 We have two spare bedrooms, one with double bed and one with twin single beds, in our home in a small, quiet village in rural Oxfordshire. In university term time, the spare rooms have a private bathroom to share between them; in holiday times, the bathroom is also our son's. We are within easy reach of Oxford, Newbury, Harwell and Abingdon. The nearest train station is Didcot Parkway, which is 15 minutes' drive; the M4 and M40 motorways are about 15 and 20 minutes away. There are friendly pubs offering good food in surrounding villages and pretty walks in open countryside on our doorstep. We are ideally positioned for a business or academic visit, a short break in lovely countryside or for Ridgeway walkers. Oh, and we have two dogs - both of them friendly. We are happy to provide continental or cooked breakfast for guests. There is wi-fi access if you need it while staying here.
Peace and quiet
Staying with Chantal and Hugh was a pure delight. The house is cosy and charming, and the surroundings a haven of peace and serenity. The hosts were very welcoming and hospitable. We needed to visit Oxford, which proved to be an easy ride from West Hendred. We will certainly recommend this place to our friends. Noemi (Belgium)
Noemi
2014-10-06T00:00:00Z
I visited Chantal's house in West Hendred with my husband and a mutual friend to stay over on a Saturday night in December. We were guests at a wedding in the local area. We dropped our bags off in the afternoon and headed off to the reception. We returned past midnight and Chantal and the dogs were there to welcome us! There were two rooms and a bathroom seperate from the main section of the house, so whilst we felt very welcome, we didn't feel like we were intruding too much! (This was our first Airbnb experience and so we weren't sure what to expect). The beds were very comfortable and we had pleasant nights sleep. The property is in the countryside and so there was no external noise or lights. Water and glasses were provided in room, as was the wifi code. In the morning we had a choice of cereal, toast with a choice of toppings and spreads (including local honey), eggs, bacon, orange juice and tea. It was just what we needed after dancing the night away at the wedding reception's Ceilidh. It was exactly what we needed and was a much better price value than the nearby Premier Inn where many of the other wedding guests were staying! We really enjoyed our stay and would certainly recommend!
Amy
2015-12-07T00:00:00Z
I was booking for a colleague who came over from Germany for a couple of days. His comments: "Awesome! Great discussions with Chantalle and her husband. Nice family, nice dogs, very calm, great English breakfast."
Paul
2015-07-10T00:00:00Z
Thoroughly enjoyed our stay with Chantal and Hugo. Very comfortable rooms and close to local pub (which Chantal kindly booked us into for supper). Also accommodated a need for a horribly early breakfast on a Sunday morning. A great stay, thank you!
Kate
2015-05-04T00:00:00Z
This was my first experience of using this site and I am a huge fan. Chantal was a charming and considerate host and anxious to ensure my comfort. Nothing would have been too much trouble, yet nothing more was needed. Very clean and very comfortable. A warmly welcoming room in a tidy home. This would be my first choice in this area. Thank you for accommodating me.
DC
2014-03-26T00:00:00Z
We stayed in Chantal s house for two nights. The house is incredibly beautiful, very cleaned and the rooms are amazing. Chantal and her husband are very kind and hospitable. Delicious British breakfast was served every morning. We thank them very much for the lovely time spent there.
Paolo
2016-09-29T00:00:00Z
Excellent accueil sympathique, propriétaires agréables, ouverts. Quartier magnifique, grand calme. Petit déjeuner parfait.
Claude
2016-06-05T00:00:00Z
Nice comfortable room set in very peaceful setting. Chantal provided a very friendly welcome, great directions and a lovely breakfast.
Jonathan
2016-03-11T00:00:00Z
Kamertype
Privé Kamer
---
Type woning
Huis
---
Geschikt voor
4
---
Slaapkamers
West Hendred, Verenigd Koninkrijk
1

–

18

van

21 Huizen te Huur