We do not use any chemical cleaners or detergents only organic products mainly Seventh Generation brand or Elizabeth's Kind Café brand. (URL HIDDEN) and organic grass fertilizers.
The fully air conditioned 1 bathroom, 2 bedroom home with walk in closet. (1100 sqf), located on half acre lot. There are spacious living area, kids playroom, breakfast area and utility room with washer, dryer and iron, all linens and towels are provided. There is also a fully equipped kitchen with dishwasher, oven and stove, microwave, fridge and freezer, garbage disposal, coffee maker, blender, Brita water filter etc. Sleeps 4 (adults) 1 Queen bed, 1 Full bed, 1 crib, 1 portable crib Other items that comes with house include: Use of TV Use of high speed internet Use of baby equipment is offered witch includes highchair, crib and portable crib,swing, infant - toddler bath tub, bouncer, toys, books. The neighborhood is very quiet and friendly. The house is located close to a big shopping center (Kohls, Walmart, CVS, ToysRUs, Sears, Dunkin Donuts, Arby's, Burger King, Coney Island, Gas Station .....) and close to Livonia Recreation Center and Parks. We do not use any chemical cleaners or detergents only organic products mainly Seventh Generation brand or Elizabeth's Kind Café brand. (URL HIDDEN) and organic grass fertilizers. Attractions: The Wilson Barn City of Wayne Historical Museum Experience Detroit Riley Skate Park Oasis Golf Center Greenfield Village Cranbrook institute of science Located 30 minutes from Downtown Detroit.
Neighborhood is quiet and friendly.
The house was described very well, everything you could need for kids. Agnes was very responsive during our stay and I would recommend this house.
Meredith
2016-05-30T00:00:00Z
This is a wonderful house for people with young children. The host was incredibly friendly and helpful. We were able to borrow strollers, which saved us from having to take them on the airplane. The only downside was that the kitchen table was kid sized.
Mackenzie
2012-08-08T00:00:00Z
Agnes was a great host, making sure we had what we needed to access the house and making sure our questions were answered and our needs were met. The reason we were in the area required some flexibility with our check-out date and Agnes was more than willing to accommodate a shifting end-date. This place is perfect for families, especially those with infants and toddlers. The house is stocked with a crib, changing table, infant swing, and plenty of games and books for little ones and families. Plus, Roky and subscriptions to streaming services meant the adults were entertained after bedtime :) Would highly recommend.
Joseph
2016-10-25T00:00:00Z
I'll cut to the chase: if you've got kids and you're pondering this place, just quit looking and book it. This place is perfect for families. Now for the detailed review: my wife, 2 year old and 8 week old were looking for a place to stay in the greater Detroit area. We wanted to be proximate to Detroit,Dearborn, and Ann Arbor, but have a place where the kids could be happy. This house was perfect. It's got all of the stuff you'd expect (dishes, 2 bedroom, 1 bath, dishwasher, internet, washer and dryer, AC, etc.), plus a ton more, including tons of toys (our son referred to it as the "toy house"), every cleaning product imaginable (including some I didn't know existed--turns out there's a special detergent that's great for getting the milk out of bottles. I ordered one after using it at Agnes' place), pack n play, crib, a MASSIVE yard, including a trampoline, a bathing seat for an infant, and more. As many other reviewers said, Agnes has thought of everything. Echoing more of the things other reviewers said, the house was spotless, Agnes was a quick communicator, and the neighborhood is safe. Next time we are in the Detroit area, we'll be hoping to stay here again. Some folks have mentioned places to eat/shop nearby: I'll add that the Cantoro Italian Market just down the road (easily walkable) has a ton of fresh, excellent Italian food (including some pre-made lasagna, etc.). And if you enjoy a good beer, the Beer Baron (also walkable from the house) has a terrific selection of craft beer.
Christopher
2015-08-01T00:00:00Z
Excellent accommodations. Nice, clean, and in a convenient location in a quiet neighborhood. Our family travelled from Arizona to introduce our youngest to our family. The house had everything we needed and more for our 2 year old and 4 month old, making the flights easier to manage with less kid gear. Would absolutely stay again if able. Recommended for anyone with little ones, or even those without kids just looking for a nice quiet place while visiting the Detroit area.
Brandon
2016-08-19T00:00:00Z
We had a wonderful experience at this home! Agnes was quick to respond to any questions and concerns we had :) Thanks for the awesome week in Detroit!
Ashley
2017-02-07T00:00:00Z
Very family friendly!
Jason
2017-02-19T00:00:00Z
Agnes' home was beautiful. It was in a safe and respective location, lots of places such as the mall, skating rink, and Walmart were in reach. There were no troubles checking in and the post speaks for itself as far as what's included. The house exactly matched the post and was a great choice on accompanying our trip this weekend. Highly recommend!
Arianna'
2017-03-12T00:00:00Z
Kamertype
Gehele woning/appartement
---
Type woning
Huis
---
Geschikt voor
5
---
Slaapkamers
Livonia, Michigan, Verenigde Staten
This stately 5 bedroom home exhibits plenty of old world charm. The home is carefully maintained and decorated with the highest quality furnishings; therefore, no parties are allowed at the property.
Stately home in prestigious Northwood subdivision with slate roof and extensive gardens. Enter a dramatic foyer hosting a beautiful staircase and powder room. This opens to the grand living room with coffered ceilings and a beautiful fireplace. Off the living room is a four season sunroom with heated floors and floor to ceiling sliding glass doors to over look the extensive gardens. A select kitchen and a formal dining room add to the old world charm of the home. A library awaits with floor to ceiling wooden bookcases. There are 4 bedrooms and 2.5 baths in the main portion of the home. A fifth bedroom, a game room and an additional beautiful highly restored bathroom are on the lowest level of the home that could be available to rent if owners were out of town. Upstairs you will discover a spacious terrace with a bar and an outdoor sectional to enjoy while overlooking the beautiful gardens. There is adequate street parking for the property, as well as a large lot across the street. We reserve the driveway and garage for our personal use, please do not park in the driveway.
Royal Oak is a suburb of Detroit with its own thriving downtown. There are extensive restaurants and bars within a 5 minute drive from the property. Downtown Detroit is about a 20 minute drive from this property.
I grew up in Michigan but my parents recently moved away. I didn't think staying anywhere other than their house would feel like home. I was so wrong!! Keith's house was beautiful, spacious, comfortable and in a great location. We felt right at home. My husband and I stayed with my parents and there was plenty of space for everyone to lounge around in their own area if they wanted. It was my parents first Airbnb experience and it couldn't have been a better one. Keith was on an international trip at the time, but that didn't stop him from checking in every day to make sure all was well and we didn't have any questions or issues. Wish we could have met in person! We might be coming back in the fall and Keith's place will be our first choice!!
Lauren
2016-06-06T00:00:00Z
The house was a gorgeous home built in the 30s. The backyard was beautifully landscaped with a wonderful porch and grill. We enjoyed eating dinner outside on the porch. The house has been renovated with attention to details. There is beautiful lighting throughout, antique furniture, and modern amenities. The upstairs bathroom was updated with a rain shower and multiple jets. I believe the floors heated up as well but we came in the summer so did not utilize this. The basement had a pool/ping pong table and a washer and dryer. The location is on a beautiful tree lined street. We really enjoyed our time at the house. There is a garage to park in so you don't have to park on the street. The location is very convenient to get around Royal Oak or go to Detroit. I definitely recommend staying here to anyone who plans on going to Royal Oak.
Laura
2015-08-07T00:00:00Z
Our visiting family loved their stay at Keith's beautiful home. The house is comfortable and well appointed and extremely convenient in its layout. The sun room with its heated floor is a delight! We enjoyed the whimsical decor as well. I would recommend Keith's home to others wholeheartedly!
Omar
2016-04-11T00:00:00Z
Fantastic experience! Keith was very helpful leading up to our trip and happened to be at the house when we arrived. He was incredibly welcoming and made sure we had everything we needed. The house itself is gorgeous. Big bedrooms, really nice bathrooms and awesome common areas. The game room in the basement was a great addition! This is definitely one of the best houses I've rented on AirBnB. Highly recommend if you're in the area!
Steven
2015-10-05T00:00:00Z
This house is amazing! Every room is beautiful, and yet comfortable. the bathrooms have multiple head showers, the bedrooms are roomy. The basement gameroom was wonderful...we played pool with my son and brother for the first time in years. i would get up in the morning and read in a lovely sunroom with heated floors...heated floors in the bathrooms too! awesome house! the neighborhood is beautiful...you do end up driving to downtown royal oak, but we're talking 5 min. away by car. Keith texted me a couple of times during our stay to see if we needed anything. it snowed while we were there, but the driveway and sidewalk were plowed and salted before we got up!
Toby
2015-11-25T00:00:00Z
This house was truly magical, better than I could have imagined. The space, the layout, the decor, all the little nooks and crannies... It made for a space large enough to host my whole group of 8 without us all feeling on top of each other. But the patio, sunroom, living room dining room and kitchen all made for such great gathering places. We could do all the family events we had to attend in Detroit and then reconvene at our own family home to feel super special and happy and grounded. Keith made everything so easy on us. A seamless air bnb experience and also my first! So I am flying high with satisfaction from the service and our host. Thanks so much!
Michael
2016-05-03T00:00:00Z
Our stay in Keith's stately Royal Oak home was magnificent. There was literally nothing that we were left wanting for. The kitchen was well stocked and it was easy to prepare our own meals, the rooms were spacious and nicely designed, the living spaces relaxing and stylish. Did I mention the majestic patio and gardens? Stately, yet tasteful. Didn't want to leave.
Phil
2015-10-17T00:00:00Z
Keith was a fabulous host - easy to work with, and super responsive. His house is absolutely AMAZING. It was spotlessly clean, and well stocked with anything you could want (including a game room). We loved the outdoor spaces - it is an exquisite English garden in the front and rear, with multiple seating and relaxing areas. There was even a hammock and swing! We used the glass enclosed porch and back patio often for reading, conversation and meals, and our dog loved the big yard. Everything was perfect, and staying there really made our trip easy, relaxing and fun.
Marianne
2016-07-06T00:00:00Z
Kamertype
Gehele woning/appartement
---
Type woning
Huis
---
Geschikt voor
9
---
Slaapkamers
Royal Oak, Michigan, Verenigde Staten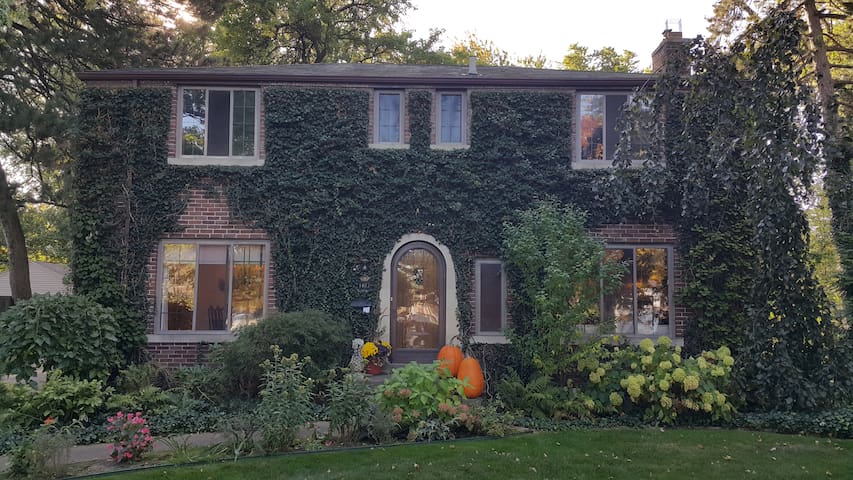 Come enjoy a stay at our peaceful paradise located in the heart of the mitten, surrounded by the Great Lakes. We are one hour away from many ports and attractions, yet secluded and away from the noise. Our spacious motor home sleeps up to 5 and is your home away!
Dan and Diane offer a very unique setting with manicured lawns and woody areas, including two small private lakes for fishing, swimming and boating. It's very peaceful here and feels like a hidden oasis. If you need a place for the night or need that getaway from it all OakHill is your ticket..come stay for a while. Dan and Diane will greet you upon check in and show you around, take time to get to know you and answer any questions you may have. We'd love to hear where your headed next. This place is so special and when I say private I mean private, yet close to many things. The views are wonderful and the birds sing at all times of the day. Captain Dan does up his Barbecue on certain occasions. We also rent the property for outdoor weddings, just ask us about that! Give a little time to yourself here at OakHill, you'll be glad you did! Need a ride? Call Dan (phone number hidden) He is just a phone call away! Just ask for rates! Premium outlet malls just 45 minutes to the north (Birch Run Outlets) and the south (Great Lakes Crossing), as well as dinning within minutes. You will be staying in our 32 foot class A Motor Home equipped with all the amenities including a queen size bed, flat screen TV, full kitchen and have access to close to 20 acres that are private, peaceful and secluded. All for $95. You may want to bring your own RV or tent which then the rates drop to $45 a night. With many activities available like boating, fishing with no license, fire and horse shoe pits on site, and hiking trails to walk. Birds abound so if you're a bird watcher this is heaven. So there's always something to do and we're also close to many other attractions and shopping destinations. Including, Frankenmuth and the New Davison Farmers Market! You will defiantly enjoy your stay with us here on The Hill. We are looking forward to meeting you. Bless your day and may you find your way to happiness!
This place is so special and unique. and only available to one guest family a night, so when I say private I mean private, but it's close to many things and yet secluded at the same time. The views are wonderful and the birds sing at all times of the day. If you are hungry Captain Dan fires up his Barbecue for certain occasions. We also rent the property for outdoor weddings, and family reunions just ask us about that! Give a little time to yourself here at OakHill, you'll be glad you did!
Love love love love this place! So relaxing and welcoming. A chance to recharge your batteries! Hopefully you have a chance to stay here. More than we could ask for on our travels. The hosts were more than sweet and accommodating. Awesome location for a family reunion or a wedding! I will definitely be back! I wouldn't stay anywhere else within an hour radius when I'm back in town!
Elisha
2016-06-28T00:00:00Z
Lovely lakeview, and enough space for me. Hosts very welcoming, but also provided space to enjoy the tranquility. Pond was perfect temperature for swimming.
Stuart
2015-08-04T00:00:00Z
Thank you for letting us stay in your place. It was nice relaxing days after hard working week. Very quiet place.
Olga
2016-06-27T00:00:00Z
Highly, highly recommend. Diane was extremely nice, flexible and informative. The RV was spotless and smelt wonderful. There were back up pillows and blankets, coffee, spices, all your cookware..anything you could really need. The grounds were beautiful and the area is silent! Perfect staycation!
Holly
2016-10-09T00:00:00Z
Diane and her husband were so nice and accommodating. Responded very quickly to me whenever we had a question or needed anything. The place was beautiful, the RV was really nice. My kids loved it. They have a great little play area for kids and a paddle boat. We caught frogs and had an amazing fire. Ithe is a great place.
Gloria
2016-07-16T00:00:00Z
Another great trip, thank you!
Con
2016-09-05T00:00:00Z
We had a lovely time. Property was beautiful, RV was clean and very comfortable, so nice to have wood for campfires, kayaks, and a paddleboat. Lots of birds and deer! Hosts were responsive and kind. Perfect location for a family or couple!
Heidi
2016-08-30T00:00:00Z
The Dejohns were very friendly and helpful and the RV was very clean and cozy. Their lot is up a small hill and their space is very beautiful. All of their lake equipment was available for us to use and they had the fire pit ready to go when we arrived. I am definitely keeping this place in mind to visit again.
Ashley
2015-05-07T00:00:00Z
Kamertype
Gehele woning/appartement
---
Type woning
Camper
---
Geschikt voor
4
---
Slaapkamers
Davison, Michigan, Verenigde Staten
Cute ranch about a mile walk or easy bike ride to downtown Royal Oak. Easy access to highways 696 and I-75. All hard wood floors inside, cute decor and very clean. Two very comfortable queen beds and another room that can be used for an air mattress.
3 bedroom ranch in quiet Royal Oak neighborhood. Two furnished rooms each with a queen bed. The third room is my dressing area, it can be used for a air mattress if needed (not provided). One bathroom. Full kitchen for your use. Kuerig available for use with coffee. Cute living area with large comfortable sectional. No cable TV. Apple TV available with Netflix only. Wireless Internet available. Access to basement laundry area. Large private backyard. Free street parking or driveway. I'm very friendly and love to meet new people. Usually I will be there to greet you when you arrive, if not I will leave the key in the mailbox. I will not be staying in the house during your stay. Before and during your stay I'm always available please let me know if you need anything. I love my location. I'm the perfect distance from downtown Royal oak. Approximately 1 mile. There are many parks in the area including one at the end of the street. Close to Birmingham and Ferndale. Detroit is only 15 minutes away. Uber is the newest form of public transportation. When I order one I wait no longer than 5 minutes for it to arrive. Fare to downtown is about 5 dollars. Customizing a stay with me is easy just ask. I can accommodate a family, couple, or just one person.
Quiet neighborhood. Mostly families with kids live in the area.
Everything was just as described, so comfortable, and perfect. I stayed for a night with a toddler, an infant, and my husband. We got a great night's sleep and the location was perfect. Highly recommend.
Candice
2015-06-22T00:00:00Z
House is great...House was exactly like the pictures...Very comfortable and great location. Really enjoyed it and would recommend it.
kathleen
2015-11-10T00:00:00Z
Place looks exactly like the pics. Loved Netflix and th sofa and bed are very comfortable. Kitchen fully equipped. Excellent communication with Megan. Would totally come back. Peaceful (very) and upscale safe neibhourhood, easy to find with map on phone. Would come back without a doubt.
Jordi
2015-10-06T00:00:00Z
Megan was a good host. The house was clean and nicely decorated. Main complaints are that the shower didn't really get hot, kind of lukewarm, and neighbors were partying to the wee hours but that's not Megan's fault. There was no shampoo/soap like it said there would be so come prepared. Besides the partiers the neighborhood was cute. About 30 minute walk to downtown Royal Oak (1.5 miles). Lyft was around $8.
Tina
2015-05-31T00:00:00Z
Megan was easy to deal with and the home was as advertised.
Jenny
2015-08-31T00:00:00Z
We enjoyed our stay at Megan's house in Royal Oak. The house is decorated nicely and has plenty of space. Megan left all the amenities she mentioned plus a few extra. She was accommodating and gracious. We would stay here again if we come back to the Detroit area. Quiet and safe neighborhood.
Danielle
2015-09-14T00:00:00Z
Megan is an incredible host. Her home was perfect! It was clean and beautiful. The beds were so comfortable! We couldn't have asked for better accommodations. Megan is an excellent communicator and she was always available before and during our stay to answer any questions. We will be back!
Jacklyn
2016-06-20T00:00:00Z
My sister and I booked with Megan for a long weekend. Her house is lovely and very conveniently located. I am a SuperHost with one of the top Airbnb properties in NYC. Megan's house has everything you would hope for in a top Airbnb experience; tasteful decorating, toiletries and snacks, comfortable beds, quality linens and towels, and an exceptionally clean and uncluttered space. I had a chance to meet Megan and to chat. She is warm and friendly. She was quick to respond to my texts during our stay and she even came to clear the driveway and walk after a snowstorm. This is one of the best Airbnb experiences I have had. I give Megan my highest recommendation -- all five stars!
Jessica Doug
2016-01-12T00:00:00Z
Kamertype
Gehele woning/appartement
---
Type woning
Huis
---
Geschikt voor
4
---
Slaapkamers
Royal Oak, Michigan, Verenigde Staten
Cute Ranch in Waterford with large backyard, driveway and shed. Close to lakes, freeways and shopping. Guests have full access to the house and washer and dryer. Fire pit in back yard. Some beverages and light food provided. Toiletries available upon request.
The bedroom includes a dresser, small closet and large bookshelf for personal items. There is a separate nook in the home, which is currently used as an office space.
The neighborhood is a sprawling lake cottage type neighborhood. The neighbors are very friendly but keep to themselves for the most part. It is a mostly quiet area, with some minimal traffic noise from the main road.
We had a great stay in Gloria's home. Her house is in a very convenient location for the area. Nice comfortable bed, and the room is quiet at night. I would recommend her home for anyone looking for a place in this area.
Veronika & Joe
2016-09-12T00:00:00Z
This was my first time using AirBnB and ontop of that I was clear across the country from my family and friends. Needless to say I was rather apprehensive of the whole process of staying with a stranger. However, Gloria put all my fears and uncertainties to rest soon as I arrived. Gloria is a gracious hostess and welcomed me into her home with such warmth. One of the first things I noticed when I entered her home was the cozy, relaxed, organized, and clean lay out. That alone relaxed me! The bedroom she provided had ample storage space and a lovely comfortable bed. There was also a little study nook nearby perfect for studying, make phone calls, reading, etc. Her bathroom was well done with a beautiful copper penny flooring. Gloria also allowed free use of her kitchen, so if you prefer making your own meals you'll be well equipped to do so. She was also extremely knowledgeable about the amenities in Waterford and the surrounding areas (Pontiac, Bloomfield Hills, Troy, etc.). Any questions I had, Gloria was eager to provide a satisfactory answer or research it to provide for me later. I really appreciated that because it made me feel like I have a friend watching over me whenever needed. I highly suggest Gloria and her quaint ranch home as a perfect AirBnB destination for anyone coming to Oakland County, Michigan. You won't find a more helpful, friendly, gracious, and hilarious hostess. 10/10, would stay again!
Asa
2017-01-31T00:00:00Z
Gloria was an excellent host,very easy-going
Mike
2016-10-09T00:00:00Z
I stayed at Gloria's place for a month for a rotation. This was first time booking a place through airbnb. Gloria was an awesome Host! She made me feel very comfortable at her place. I'm glad that I stayed at her place and made one good friend. She always made sure I was OK and comfortable. She had even gone out of her ways to help me when my car broke down. She is just one genuinely great person and I'm glad I met her.
Tharmakulasingam
2016-02-28T00:00:00Z
Gloria was great. Totally conversational and approachable. Would rent. again.
Candy
2016-09-15T00:00:00Z
Such a wonderful stay! Gloria is one of the coolest, down to earth hosts I've ever come across! Her home is very comfortable and she really goes out of her way to make you feel like home! I hope I have more events in MI so I can stay here again!!!!
shilpa
2016-09-01T00:00:00Z
It was a cute little place. Very clean and convenient and Gloria was also very accommodating.
Ati
2016-10-25T00:00:00Z
What a wonderful experience :) I was a little nervous at first because I never used airbnb. Gloria made me feel right at home, friendly and welcoming. thank you! Excited for future stay overs.
Kristen
2016-04-17T00:00:00Z
Kamertype
Privé Kamer
---
Type woning
Huis
---
Geschikt voor
2
---
Slaapkamers
Waterford Township, Michigan, Verenigde Staten
Room in 3 bedroom home. Queen Bed. Fast internet. Near lake maceday and Williams lake. 20 minutes to OU
Quiet neighborhood, close to lakes
Great place to stay!
Pia
2017-02-06T00:00:00Z
Great host, great place and great experience!
Shahram
2016-10-01T00:00:00Z
Josh is a great host. Room is spacious and the bed is very comfortable. I would gladly stay again if given the chance.
Kyle
2016-12-03T00:00:00Z
The house is beautiful and clean. This place near the lake and park and it's easy to find. Josh is very quiet and nice, while most of the time I couldn't see him so sometimes I have to help myself. I like the kitchen and dining room best because it's beautiful, has plenty of room, and I can work on my computer there too.
Therina
2016-09-08T00:00:00Z
Josh is a nice host. The location is perfect for our trip and we will stay again.
Peter
2017-02-26T00:00:00Z
Josh is an exceptional host. He is very accommodating to your needs. House is in a good neighborhood and location. Plenty of places in the area for food, etc. Really enjoyed my stay with Josh; wish I could have stayed longer and would definitely stay there again.
Eric
2017-03-01T00:00:00Z
Extraordinary value for a clean, simple space with a gracious host willing to accommodate your needs.
Greg
2017-02-18T00:00:00Z
Thanks Josh for keeping great communication, accessibility, and flexibility to your place.
Amir
2016-12-16T00:00:00Z
Kamertype
Privé Kamer
---
Type woning
Huis
---
Geschikt voor
1
---
Slaapkamers
Waterford Township, Michigan, Verenigde Staten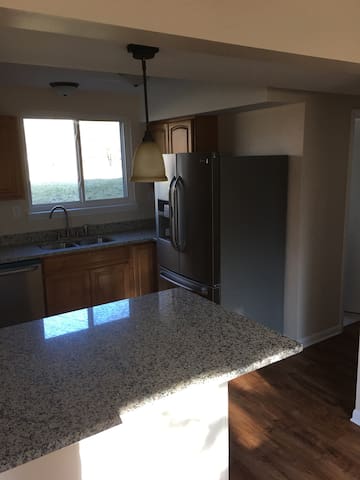 Charming bungalow with big backyard on Lake Oakland. Relax in this updated 1300-sq-ft home close to Great Lakes Crossing outlets, DTE Energy Music theater, the Palace, and 40 minutes from downtown Detroit.
Cozy, updated bungalow right on the water. Outdoor patio has sweeping lake views and is perfect for outdoor dining. Large, sloping yard leads out to 55' of frontage. In the fall and winter, a cozy fireplace in the living room is great for curling up on cold days.
Close to dte energy music theater, the palace, Great Lakes crossings outlet mall, I-75, grocery stores, and restaurants.
Twas an awesome experience. They were phenomenal hosts. We arrived late, and were able to get into the property no problem. One of the better being the experiences I have had so far. Property was gorgeous, house was beautiful and felt like home away from home
Greg
2016-03-27T00:00:00Z
We had a great, comfortable stay at Rachel's house. Perfect location for visiting family over the holidays. Everything in the listing was accurate.
Peter
2016-12-29T00:00:00Z
Cute and cozy place! Communication was great and all expectations were met!! Will definitely stay again! Fully furnished home, beautiful ducks and white swans in the lake!!Thanks Rachel!!
Lindsay
2015-11-29T00:00:00Z
We spent a weekend at The Cozy Lake House Retreat and had an AMAZING time! Rachel is a great host and was super with all communication beforehand. The house itself is exactly as shown in the pictures. As mentioned, the staircase is a bit steep but was not an issue for our group. Perhaps the nicest surprise of all was the Nintendo 64 (plus 4 controllers) which we used when it started raining. I had an outstanding time and recommend this property to anyone looking for a relaxing weekend on the lake.
Brad
2016-09-18T00:00:00Z
We had awesome days in this house. The view is amazing and the location is near the Great Lake Crossing Outlet. The host is friendly and he contacted me about everything before I arrived. I had a small issue first day and he helped me immediately.
Saeed
2016-11-27T00:00:00Z
Great little escape! Everything was perfect and well explained beforehand so there was no confusion. The house itself was clean and super cute- Rachel and Brian made it truly 'mi casa es su casa'. The information packet they provided was very helpful for things to do in the surrounding area but I honestly don't know why you would want to leave when there is a yard with a lake at your fingertips!
Kara
2016-02-16T00:00:00Z
Everything was as described and nice. Rachel was awesome, she offered fast communication and helping a newbie like me use this app. If I ever need a place to rent I would rent from her again! Thanks Rachel.
Harvey
2016-03-11T00:00:00Z
This place was awesome! It was perfect for our annual girl's shopping weekend. The house was in a perfect location and we had a great time staying in, too. Thank you Rachel. Your place was perfect for our little group and we loved all your updates.
Emily
2016-11-06T00:00:00Z
Kamertype
Gehele woning/appartement
---
Type woning
Huis
---
Geschikt voor
6
---
Slaapkamers
Waterford Township, Michigan, Verenigde Staten
Breathtaking views from every room! Lakefront home on Lake Woodhull can comfortably accommodate one family or two with walk-out basement living space. Four comfortable queen beds and an inflatable mattress just in case. Every.thing you need is here! Fish from the dock or take the paddleboat for a ride. Just don't forget to watch the sunset!
Our home is situated on private Lake Woodhull off Sashabaw road in Waterford, just a few miles from the I-75 ramp. We are in a quiet neighborhood with the feel of Up North, but close to the many destinations in the Oakland County area and less than an hour to metro Detroit. The home is completely stocked for short-term or long-term bookings, with ample parking in the driveway for 6 cars. Grocery and shopping nearby. Gas grill, paddleboat, kayak, fishing poles and firepit available for guests.
We had a wonderful and relaxing weekend at the lake house. It was exactly as pictured-- extremely clean, a large amount of space indoors, and a great backyard with lakefront access. We also highly recommend checking out Union Woodshop in Clarkston nearby for awesome BBQ. A great weekend. Would love to come back!
Monika
2015-09-08T00:00:00Z
Very cute house! Had a few technical difficulties (User error! Me! Lol) but Tamara was quick to answer the phone & helped right away! Very quiet & beautiful lake!!!
Becca
2016-04-19T00:00:00Z
This is a very lovely home right on the water that is great for families. It is quiet and a great view of the lake. Tamara had the house spotless and was kind enough to leave a freshly baked banana bread for morning. There was paddleboat and kayak available for use. We unfortunately, only had a weekend and our time was filled with activities, but this property would be ideal for a week get away.
Dorri
2015-08-17T00:00:00Z
This house is fantastic! The lake is shallow and even young kids can enjoy standing inside the water to watch fishes. Everything inside the house functioned well. There are plenty of supplies in the kitchen. The owner offered many kinds of tools for fishing, boating, kayaking. Definitely will come back again! Highly recommended! 這間房子內部設備齊全,空調、洗衣、烘衣、冰箱、盧子都功能良好,很好操作。屋主很貼心的準備了水上活動所需的設備如釣魚竿、獨木舟、踏船、救生衣等等。我們很享受停留在這裡的每一天。推薦給大家!
Daw-yang
2016-08-14T00:00:00Z
Tamara was in contact before and during our stay, making sure everything was going smoothly. We got into the house, no problem, and everything was where she said it would be. There was a guide book on the counter giving tips, rules, etc. The house itself was perfect for what we needed. My family flew in from San Diego and NY (mom, brother and his wife and kid, sister) and we wanted one place to stay and relax on a lake. This did the job. We had plenty of space, a nice deck with views of the lake, a fire pit, a paddle boat. Felt like up north, without being up north. The lake itself is fairly shallow and filled with weeds, but there is a sandy area not so far out that's okay. Tons of fish, you almost can't put in a line without catching something.
James
2016-07-01T00:00:00Z
Loved the house! Tamara's lake home was perfect for our family's stay in Michigan. Beautiful views of Woodhull Lake added to the peace and serenity!
Melissa
2015-11-16T00:00:00Z
Great place! Feels likes your hours out of civilization when you're right in the middle of it! Highly recommended for anyone seeking a get away or retreat.
Brian & Jocinda
2017-02-26T00:00:00Z
Great place for our family vacation. The house is just as described and the view is so beautiful. The rooms were very nice and cozy. We stayed in the Winter and the heater kept the house really warm and comfortable. We had a great time staying at Tamara's house!
Malia
2016-03-08T00:00:00Z
Kamertype
Gehele woning/appartement
---
Type woning
Huis
---
Geschikt voor
8
---
Slaapkamers
Waterford Township, Michigan, Verenigde Staten
Lovely Arts and Crafts home in a unique garden setting on the river, canoe, kayak or just enjoy the beautiful setting. Featuring large master suite with king bed and. Two additional comfortable bedrooms, enjoy a full equipt kitchen and large entertainment area. Centrally located
House was very nice and secluded but needed some TLC and cleaning. The landscaping outside needs to be cleaned up and cared for. The back deck needs to be replaced along with adding some patio furniture to enjoy the nice surroundings. The inside of the house needs some updating and cleaning. Ella was very nice and accommodating.
Steven
2016-07-05T00:00:00Z
Jeffrey and Ella were accommodating, thoughtful, and generous hosts. Their home is gorgeous and the surrounding area fantastic. I highly recommend this location - you are guaranteed to have a relaxing, wonderful stay!
Hayley
2013-09-24T00:00:00Z
We had a great stay at this home - we love the seclusion of the lot - and would be happy to return!
Rusty
2015-08-15T00:00:00Z
Lovely home that is in such a great setting + ideal location! Suited our family's needs perfectly and I'd highly recommend it.
JoAnn
2013-07-15T00:00:00Z
Jeffrey & Ella have a most wonderful quiet location on the Clinton river. I highly recommend this home! We rented the house for a month from December to January The heating system performed admirably (It is in Michigan!) The home is well equipped, very clean and convenient to the northern Detroit suburbs. The Detroit airport is about 45 minutes away. We will definitely stay again and look forward to a summer stay to take advantage of better weather, the grill on the pation overlooking the river and enjoy the deer and other wildlife that wander through the grounds.
Graham
2016-01-19T00:00:00Z
Stayed here for a week with my family (myself, my wife, 2 sons (1 1/2 and 4 1/2), and my sister. The house worked well for us with the 3 bedrooms spread out from each other (one by front entry, one in a loft around corner from main living area, and the master off the other side of the living area). The grounds were pleasant to walk around with the boys, even in winter. They enjoyed exploring the "trails," breaking the ice in the tractor tire tracks, and seeing ducks on the river out back. The hosts were a bit disorganized at first with the information binder tucked in a drawer. However, they responded to texts and calls very quickly, pointing out the location of the binder and even calling me back in the middle of the night when a loud sound started coming from the utility room at midnight. The hosts were also very helpful and flexible letting my sister pick up the keys before we arrived and even accepting delivery of a package we mailed ahead. Big thanks to them for that. The location was fine for us, though it is fairly far northwest of metro Detroit and nearly an hour from the airport. That being said, there are numerous restaurants, several grocery stores, and even a movie theater within 5-10 minutes. These amenities we found very convenient with our two small boys. The house itself has a few unusual things about its design. The front bedroom has a glass door (with no curtain or shade) and glass-block walls, right by the front entry. Worked fine for our toddler to sleep in since it was already dark in the winter. Might not be ideal for a light sleeper during bright summer months. Also the upstairs loft bedroom has no door and is partly open to the dining area below. Overall though, this house fit our needs and provided a satisfying stay. Thanks.
Daniel
2014-12-22T00:00:00Z
Great place!!
Judith
2017-02-13T00:00:00Z
A very spacious and comfortable house. Just what we needed. Thanks!
Amy
2015-09-08T00:00:00Z
Kamertype
Gehele woning/appartement
---
Type woning
Huis
---
Geschikt voor
6
---
Slaapkamers
Waterford Township, Michigan, Verenigde Staten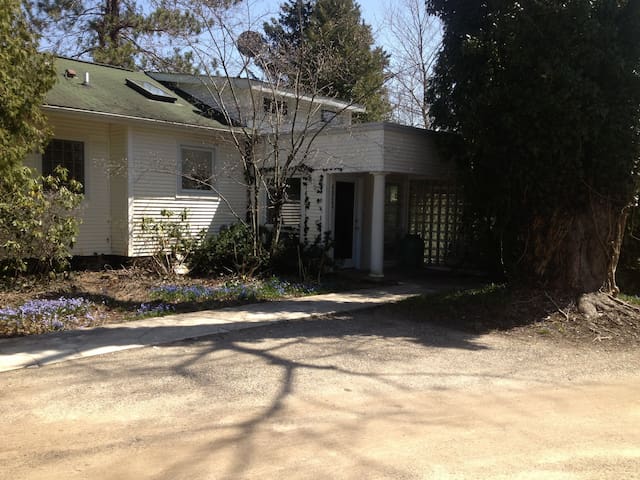 My place is close to great views, the beach, and restaurants and dining. You'll love my place because of the people and the neighborhood. My place is good for solo adventurers, business travelers, and furry friends (pets).
Kamertype
Privé Kamer
---
Type woning
Huis
---
Geschikt voor
1
---
Slaapkamers
Waterford Township, Michigan, Verenigde Staten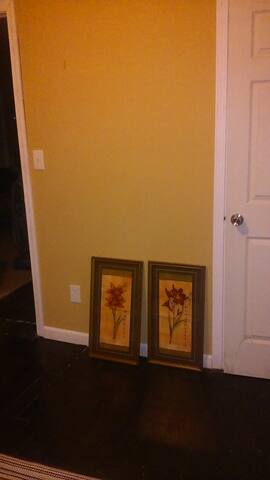 Lake front home with plenty of room to spread out. boating, fishing and beautiful sunsets.
The Island Inn was designed with your vacation in mind, every detail was considered to insure you are able to relax and enjoy. The Inn is a lake front private home that you can call your own, with it's very own private island for you to explore and hike. The lake front wrap around deck is a great place to entertain, unwind or watch the sunset over the lake. Get away and relax in this peaceful and tranquil home on Otter/Sylvan Lake in Oakland County Michigan. This home has been meticulously renovated with all new furnishings ((PHONE NUMBER HIDDEN) square feet of 2-story space including a finished basement, 4 bedrooms, 3 full bathrooms, 2 full kitchens, and 3 door walls that lead out to a lake front wrap around deck! The master suite has it's own private lakefront balcony and a corner jetted tub - a retreat within a retreat! This incredible vacation home will sleep up to 9 guests comfortably all in beds (9th is a roll-away and can go in any room). Amenities include; Lake front, lake views from almost every room in the house, access to private island, gas grill, 2 natural wood burning fireplaces, and docks to fish from. The home is located in Waterford, Mi, 10 miles from DTE Energy Music Theater (Summer concerts), 5 miles from the Palace of Auburn Hills, Pine Knob Ski and Snowboard Resort, 10 miles to downtown Birmingham, 7 miles from Great Lakes Crossings Outlet Mall, 30 miles to downtown Detroit (and the casinos!), and within a 10 minute drive or less to tons of shopping, dining and night life! Bring your own boat/lake toys - docks available for your use. Paddle Boards, Pontoon Boat, etc. available for rental.
Kamertype
Gehele woning/appartement
---
Type woning
Huis
---
Geschikt voor
9
---
Slaapkamers
Waterford Township, Michigan, Verenigde Staten
Beautiful lakefront sunset view house, located at all sports Maceday-Lotus Lake, Waterford, is a perfect place for family reunion, friends gathering or weekend relaxes.
Our vacation home, located at beautiful Maceday-Lotus Lake, Waterford, is a perfect place for family reunion, friends gathering or weekend relaxes. Bring your own fishing pole or use ours for fishing right in front of the house! Enjoy the access to the association's gated private beach right at the next door (for summer only)!
So close to the water you could make believe you are on a houseboat. Charming house built over a century ago (according to the friendly neighbor who was renovating the house next door). A little dated, but situated on one of the best lakes in the area.
Owain
2016-11-27T00:00:00Z
The host canceled this reservation 71 days before arrival. This is an automated posting.
Tamara
2017-04-01T00:00:00Z
Beautiful home. Everything was ready for our arrival when we checked in. Julia was a great host and very approachable for the questions we had during our stay. Location was great, highly recommended. Very quite and calm lake home. Comfortably housed seven guests.
Karl
2016-07-02T00:00:00Z
What a fantastic space! Tons of space and everything you need for a comfortable vacation. We visited during the last bad winter weekend (the lake was even frozen!) but I'd love to visit again in the summer. Julia was a great host; she even came all the way out when the water heater kicked off during the storm and I couldn't figure it out. This would be a fantastic family vacation spot.
Laura
2016-03-05T00:00:00Z
Great Location and comfortable quarters! We had a great family reunion there. Excellent location for that. Safe neighborhood right on the lake. We would stay there again. Few things weren't squared away yet - probably because of it being the first rental of the season. All that said, Julia was in constant contact and is friendly to work with.
Nick
2016-05-31T00:00:00Z
一对超级nice的房东。夫妻俩是移居美国二十多年的华侨。先生各种工程都可以自己搞定,太太给我们各种建议和信息。如果明年还来一定会再预定!
Fiona
2015-10-18T00:00:00Z
Kamertype
Gehele woning/appartement
---
Type woning
Huis
---
Geschikt voor
7
---
Slaapkamers
Waterford Township, Michigan, Verenigde Staten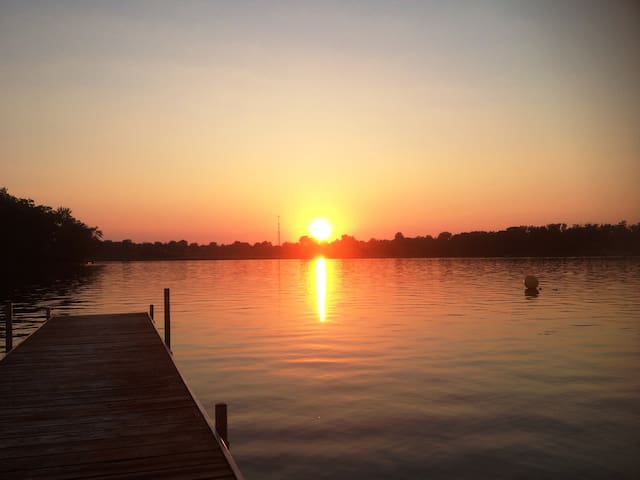 LAKE FRONT ON BEAUTIFUL ALL SPORTS ELIZABETH LAKE! WALLS OF WINDOWS AND EXTRA HIGH CEILINGS ALLOW FOR MAJESTIC VIEWS OF SPARKLING BLUE WATERS. LOFT STYLE MASTER BEDROOM HAS CATHEDRAL CEILING AND BALCONY OVERLOOKING GREAT ROOM.
3 bedroom home gorgeous lake views from almost every room. only 5 miles from Oakland County International Airport. high speed internet. smart tv. full kitchen. washer and dryer. parking on premises. 2 sofas in great room with natural fireplace. dining area. 2 full baths.
Quite and relaxing subdivision.
Mike was great and very punctual with excellent communication. The lake house worked perfect for us an met all our needs. Very nice water and beautiful scenery, and the home had an evtremely comfortable and functional deck. I guess the neighbors were on a different schedule than us, but their requests were communicated politely and not too much of a drawback. Would definately rent again, thanks!
Steven
2016-06-13T00:00:00Z
If you have 8 people staying here be aware that one bedroom is open to the lounge and 2 beds are in the lounge this can make it difficult for the people using them to have privacy or be able to sleep. Great property for location though.
Michael
2016-08-11T00:00:00Z
Mike's place was a blast. It's his weekend home and has a lot of things set up for a nice time on the lake. Kayaks, fishing poles, fire pit, BBQ. We caught some fish of the pier! Mike went out of his way to ensure we had a great time!
J. Coleman
2016-07-22T00:00:00Z
Kamertype
Gehele woning/appartement
---
Type woning
Huis
---
Geschikt voor
8
---
Slaapkamers
Waterford Township, Michigan, Verenigde Staten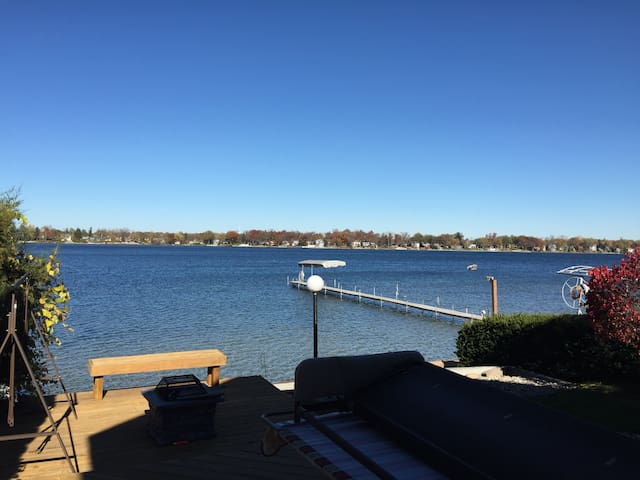 Whether traveling for business or in town visiting family, you will be surrounded by the finest quality in this luxury loft with work out room, and flat screen TVs throughout. Bonus room on the third floor with two aero beds
Kamertype
Gehele woning/appartement
---
Type woning
Appartement
---
Geschikt voor
4
---
Slaapkamers
Waterford Township, Michigan, Verenigde Staten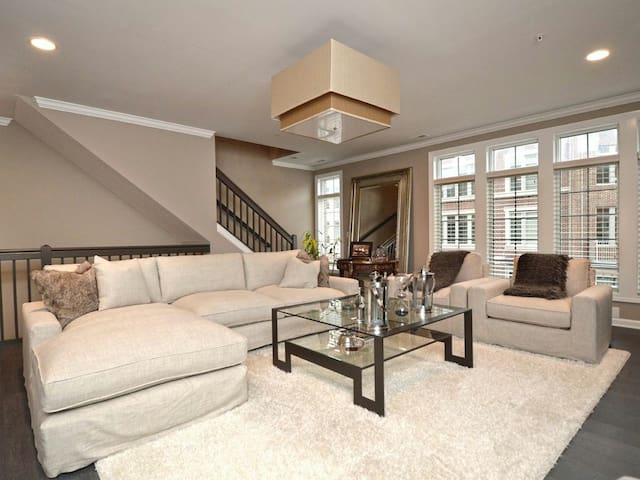 Lake front home
I live on a lake
Very quiet.
Kamertype
Privé Kamer
---
Type woning
Huis
---
Geschikt voor
1
---
Slaapkamers
Waterford Township, Michigan, Verenigde Staten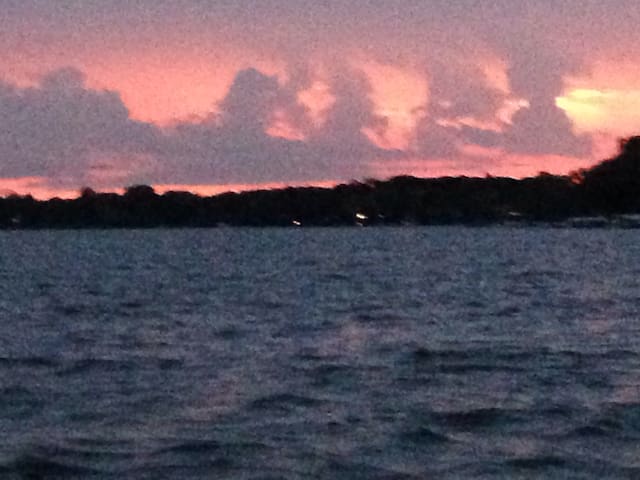 Completely furnished everything that you need for your stay. Residential Neighborhood.
Home. Two bedrooms and two full baths. Den. Deck. Private drive. House is fully furnished. Pics shows house not furnished. Access to Upper Straights Lake. Min from M5 Highway ; Interstate 275; 96 and 696.
Very easy to find, this spacious home has a lot of character and charm. Very close to lake in a nice neighborhood. Private apartment above on second floor. The tenant was quiet and has a separate entrance. Laundry in the basement was very handy. Communication with Jean was a breeze.
Hollie
2017-03-19T00:00:00Z
Jean was a great host, always available by text. The house is cozy and adorable and clean. Wonderful experience!
Blake
2017-01-01T00:00:00Z
Jean was the best house ceaper we ever met. The house was very clean and she also placed a christmas tree in the living room for the christmas time. She answered us every question and gave aus some tips for our freetime. We stay in the house with 3 people for 2 month. Whenever we come back to Detoit we will take a apartment from Jean :)
Peter
2017-03-07T00:00:00Z
Spacious and great value
Marianne
2016-12-20T00:00:00Z
Kamertype
Gehele woning/appartement
---
Type woning
Huis
---
Geschikt voor
4
---
Slaapkamers
West Bloomfield Township, Michigan, Verenigde Staten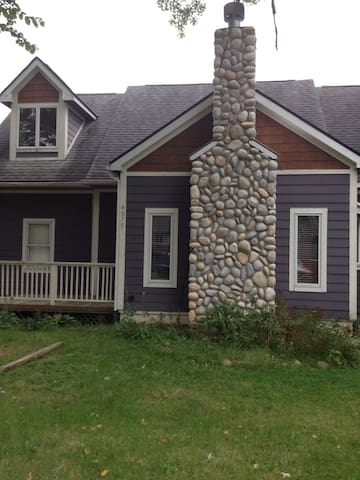 Long Term Stay Welcomed, Beaches, kayaking, bike trails, hiking trails. Relax! GREAT for Medical Rotations, Students, Business travelers. 5 minutes to Huron Valley Hospital, 15 minutes to POH. quiet neat location. 3 blocks to the beach, family-friendly activities, nightlife, public transport, and the airport. Short term lease available (1-6 mos) You'll love my place because of its clean, cozy and warm atmosphere
1280 sq. ft. with a small deck to have coffee and view of the sunset
Super quiet, safe neighborhood. Hiking, biking, walking, running, right out your front door
Donna's house is clean and so very comfortable. The guest quarters upstairs provide a private, bright, warm, comfortable place for relaxing or work, with sofa, desk, tv, large windowed closet, and comfortable bed with fabulous blankets. Immaculate bathroom. Welcoming kitchen stocked with coffee, water, and snacks. Comfortable living room with voice controlled TV and radio. Location is easy to find in a quiet neighborhood. Donna goes above and beyond to make you feel comfortable. I was there for a funeral and her hospitality made my sadness melt away. Loved her dog Roxie who is quiet and gentle. I will be back.
vicki
2017-03-11T00:00:00Z
Donna was very welcoming and accommodating. Her home was lovely, nicely furnished, and clean. We would definitely recommend this place.
Charles
2017-03-06T00:00:00Z
everything was great
RON
2016-11-21T00:00:00Z
Donna is a kind and loving host. She opened up her entire home to me and was accommodating in every aspect. A pleasure to chat with over morning coffee as well. The room is private and very cozy. Donna made sure while I was in transit from one home to another, it didn't feel like a hotel but a home away from home. I recommend this BnB to future visitors of the area. Thank you again Donna!!
kamo
2016-09-26T00:00:00Z
Donna's home is amazing and so is she!! Donna is an absolutely wonderful host and we can't say enough great things about her. Donna makes you feel like you're not intruding on her space, is so very friendly, and invited us over and over to just "make ourselves at home". The house is definitely much larger on the inside than when you see it on the outside! Everything is spotlessly clean and neat as a pin. Love it that she cooks and cares about her health (uses organic products :-). The bedroom itself is amazing and quite spacious with a regular bed and a couch/pullout bed (both very comfortable!). The shared bathroom at the bottom of the stairs is lovely and well-equipped. Loved it that Donna had a treat/coffee/tea bar all set for us! The location was perfectly situated from our destination (7 minutes), in a really wonderful area and neighborhood! Roxie is also just the sweetest dog ever! If we're ever in the area again (I think we will be in the future), we'll be sure to stay with Donna and Roxie!!! :-)
Victoria
2016-10-09T00:00:00Z
First of all, let me just say that this will be THE BEST AirBnB you've ever been to by far. This place is excellent if you are a professional or graduate student that has away rotations. I was on a med school rotation and stayed for 1 month. I felt right at home; breakfast was amazing, with a keurig dispensing coffee, a mini snackbar, and the kitchen at my disposal each morning and evening. Sometimes Donna would cook an amazing meal, and always left me hardboiled eggs in the morning to wrap and eat on the go. I appreciated that SO much since I had to be up at 5AM everyday. She was so genuinely nice and caring, that I literally felt right at home. Just a great person in general. The neighborhood is also great. I went running on the trails and enjoyed the scenic views of the lake nearby. To top it off, Donna is just an amazing person. I felt like I had a second mom while here, and made a new friend, as well as acquired new furry sidekick (roxie the doggy). Finally, the room upstairs was awesome, like my own apartment with a walk-in closet, and the bed was SO comfortable. Anyways, I feel like I've said enough, even though I could keep going on about how great my stay was and how great the host is. Thank you Donna!
Sam
2016-08-27T00:00:00Z
Donna was awesome. She was an excellent hostess. She went out of her way to make me feel comfortable in her home. She even provided a few snacks for me as well :) Donna made interviewing the next day that much easier since I could just relax and focus on the interview and not about my accommodations. This was my first Airbnb experience and it definitely exceeded my expectations
Ashokmathew
2016-09-28T00:00:00Z
Donna was responsive to inquiries before my stay, and was very warm, friendly, and welcoming when I arrived. I felt at home staying at her house, and can confidently recommend the room to any 1 or 2 guests looking for a quiet, clean, and homely place to stay. Roxie, Donna's Border Collie/Labrador, is mellow and sweet - I already miss her! It was a real pleasure getting to know Donna & Roxie, and I would not hesitate to stay at her house again when I am in the area.
Avi
2016-10-01T00:00:00Z
Kamertype
Privé Kamer
---
Type woning
Huis
---
Geschikt voor
2
---
Slaapkamers
West Bloomfield Township, Michigan, Verenigde Staten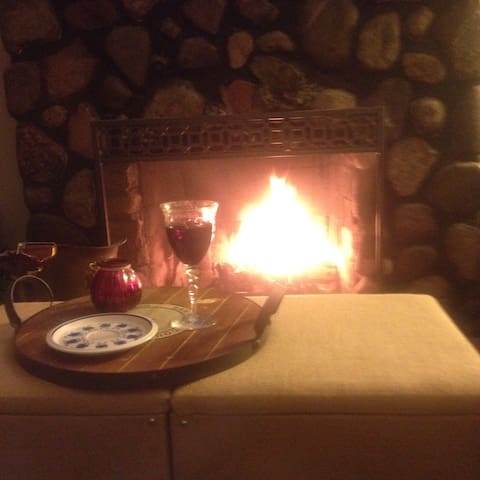 The perfect year round lake house... Our newly remodeled Colony Cottage sits on Middle Straights Lake in West Bloomfield. A wonderful home for a summer family getaway or friends reunion, this house can easily accommodate 6 people and there is lots of lake fun to be had. The remodel on the house was just completed this year! Brand new kitchen, new appliances and washer and dryer! Two kayaks and two stand up paddle boards on the premise available for your use. Time to enjoy Pure Michigan!!
Our home sits directly on Middle Straights Lake. Great views of the lake from the whole first floor and master bedroom too! Wake up in the master bedroom with the beautiful view of the water, SUMMER: Access the lakefront directly from our backyard! We have a large deck with outdoor furniture for you to enjoy and have two kayaks and two stand up paddle boards for your enjoyment! Easy to launch right off the dock! WINTER: Many people on Middle Straights Lake ice skate, snowmobile, cross country ski and ice fish. The lake will freeze through so you can enjoy winter activities. SPRING/FALL: These shoulder seasons are fabulous at Middle Straights. Lots of local habitat, you'll likely see large swans and if you're lucky a fox or two! Located only a 30-40 minute drive from Ann Arbor, this cottage is a great place to stay during any home football game! There are also many trails and places to explore the outdoors nearby. OUR HOME: The house is 2 levels; the first floor is open concept with window walls on the entire back wall that feature a great lake view! - newly remodeled kitchen, a large living room, dining space with 6 chairs, and two chairs in front of the fireplace. There is a washer and dryer on the first floor as well as a full bath with a shower. The kitchen is fully stocked and ready for you to come cook! We have set up the kitchen with all of the finest kitchen goods; we have Calphalon non-stick pots and pans, Pottery Barn dish ware, and All Clad utensils. We also have all major appliances, a toaster, a blender, and obviously a coffee maker! ;) Outside, we also have a gas barbecue. Upstairs there is an open loft area with a futon and TV, a guest bedroom with a queen bed, and the master bed with a king bed, desk area, and a balcony. Both upstairs room have access to the full bathroom with a tub shower. We have lots of bath and beach towels and have tons of board games for your to have fun! We provide a very high speed internet. We have a 60" television that is hooked up to Hulu and Netflix. AVAILABILITY: We've been lucky to get lots of requests so far! Please note, during peak travel time (summer and football weekends) we will require a 3-4 night minimum on weekend travel. Please reach out to us with any questions. Thanks for your understanding!
West Bloomfield is a great suburban area of metro Detroit. Known for the many lakes that sit in the area, Middle Straights Lake is an all sports lake where you are sure to have tons of fun! This house is also a great location if you're visiting the University of Michigan. Only a 30-40 minute drive from Ann Arbor, this house provides lots of fun if you're bringing your family out for a Michigan football game, having a college reunion, or just a Wolverine fan (like us!)
My family absolutely loved this home. Inside the house you will find high-end/modern finishes, comfortable common areas, great views of the water, bluetooth speaker, well stocked kitchen, smart tv (netflix and hulu) and a bottle of wine awaiting you on your arrival! Outside you will find nice deck with gas grill, overlooking the lake. Everything is there for you to have a wonderful and relaxed stay. It is very quiet and relaxing. Nikki was very responsive before and after the booking and makes sure that the guest have everything that is needed to enjoy their stay. I would absolutely recommend this location to anyone looking to stay in a wonderful lakehouse home, with wonderful views.
Michael
2017-04-02T00:00:00Z
Kamertype
Gehele woning/appartement
---
Type woning
Huis
---
Geschikt voor
6
---
Slaapkamers
West Bloomfield Township, Michigan, Verenigde Staten